Awkward Moment as House of Representatives' Members Sing 'Happy Birthday' to Nancy Pelosi
Nancy Pelosi has just turned 79, and the special occasion was marked by a very odd, and even quite awkward, birthday singing at the House of Representatives.
As soon as she addressed the House on Tuesday, March 26, 2019, Pelosi announced that it was her birthday, causing the present representatives to stand up and applaud.
However, it has been reported that the birthday girl didn't enjoy hearing the opening bars of "Happy Birthday," shushing, with her hands, the group that started to sing.
SINGING RESERVED FOR FRIENDS
The House Speaker meant business, as she glanced at the jolly group and said, "Really, no singing," before processing with the day's scheduled agenda.
But the members of the House were not the only ones singing "Happy Birthday" to the 79-year-old. On Monday, former United States President Barack Obama also sang to Pelosi.
Last night I had the chance to meet with first-term Democrats in Congress—it's a young, diverse class, stocked with a bunch of my campaign and administration alums who've taken the torch. This group is going to be driving progress for a long time to come. pic.twitter.com/W5dDlDtNzE

— Barack Obama (@BarackObama) March 26, 2019
HIGHLY PRAISED BY OBAMA
Obama attended a reception hosted by Pelosi at the House of Esther Coopersmith, who is currently 89 years old and served as a representative to the United Nations during Jimmy Carter's presidency.
The 57-year-old reportedly brought flowers to the House Speaker and encouraged Democrats to sing her "Happy Birthday," right before sharing a few kind words about her.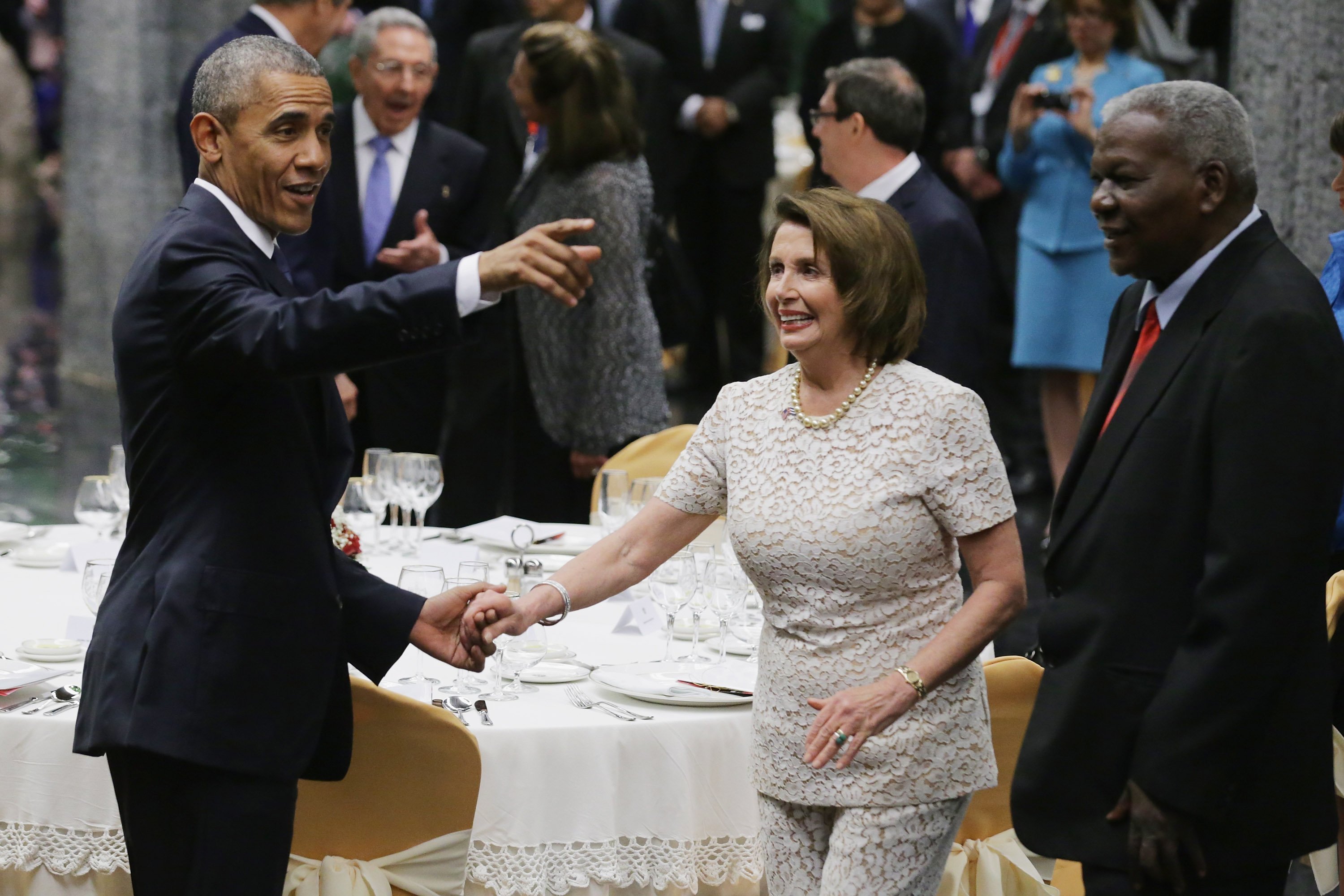 "And the reason I love Nancy is because she combines a deep belief in making this country more just and more fair and better for our kids, with a toughness that is frankly unmet. She knows to fight for her principles, but she also knows the importance of just getting stuff done."
Barack Obama, Politico, March 25, 2019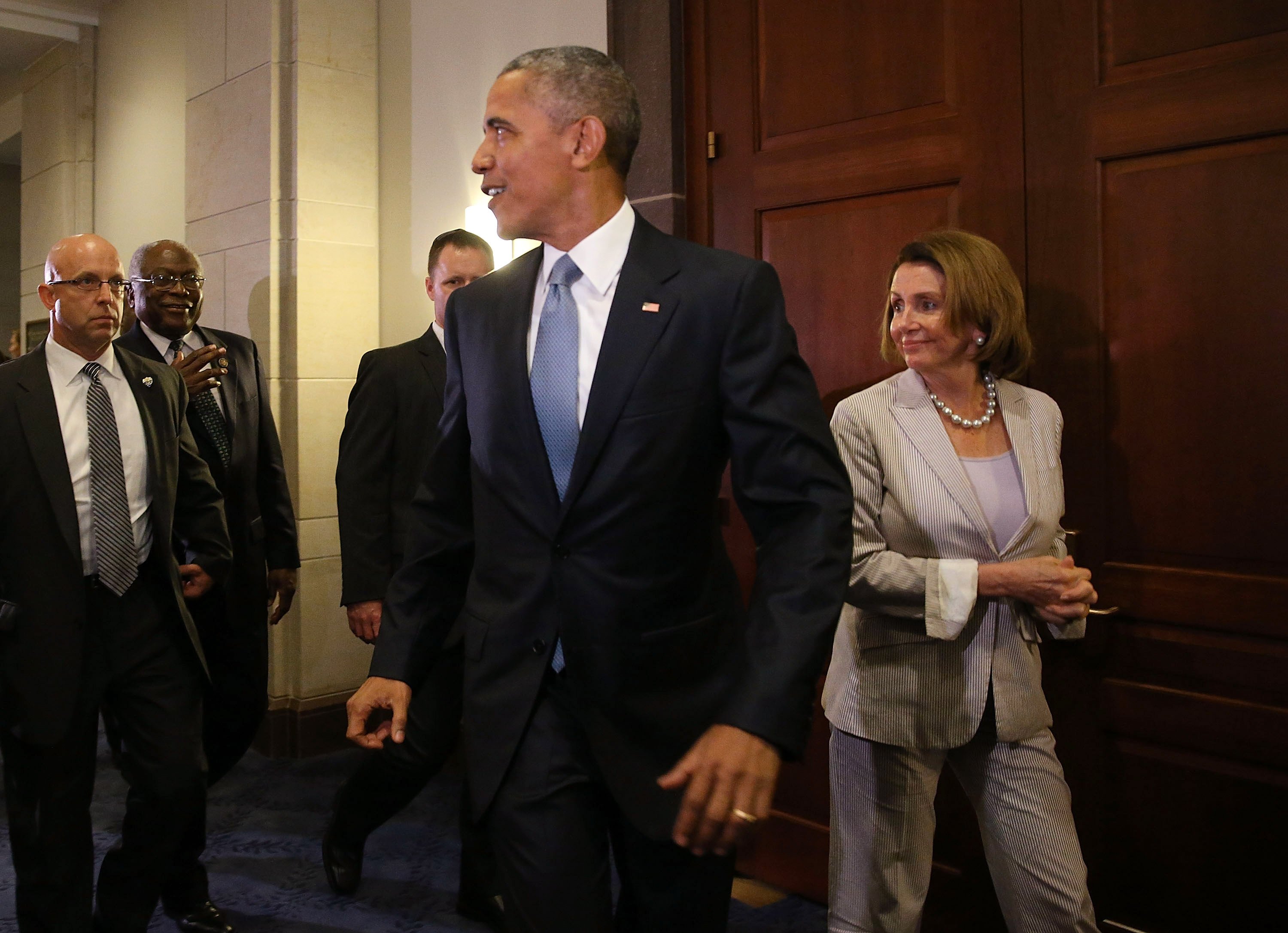 THEY HAVE A HISTORY TOGETHER
The two politicians know each other quite well, as they have worked together on several projects, such as the Affordable Care Act and the Dodd-Frank financial services overhaul law.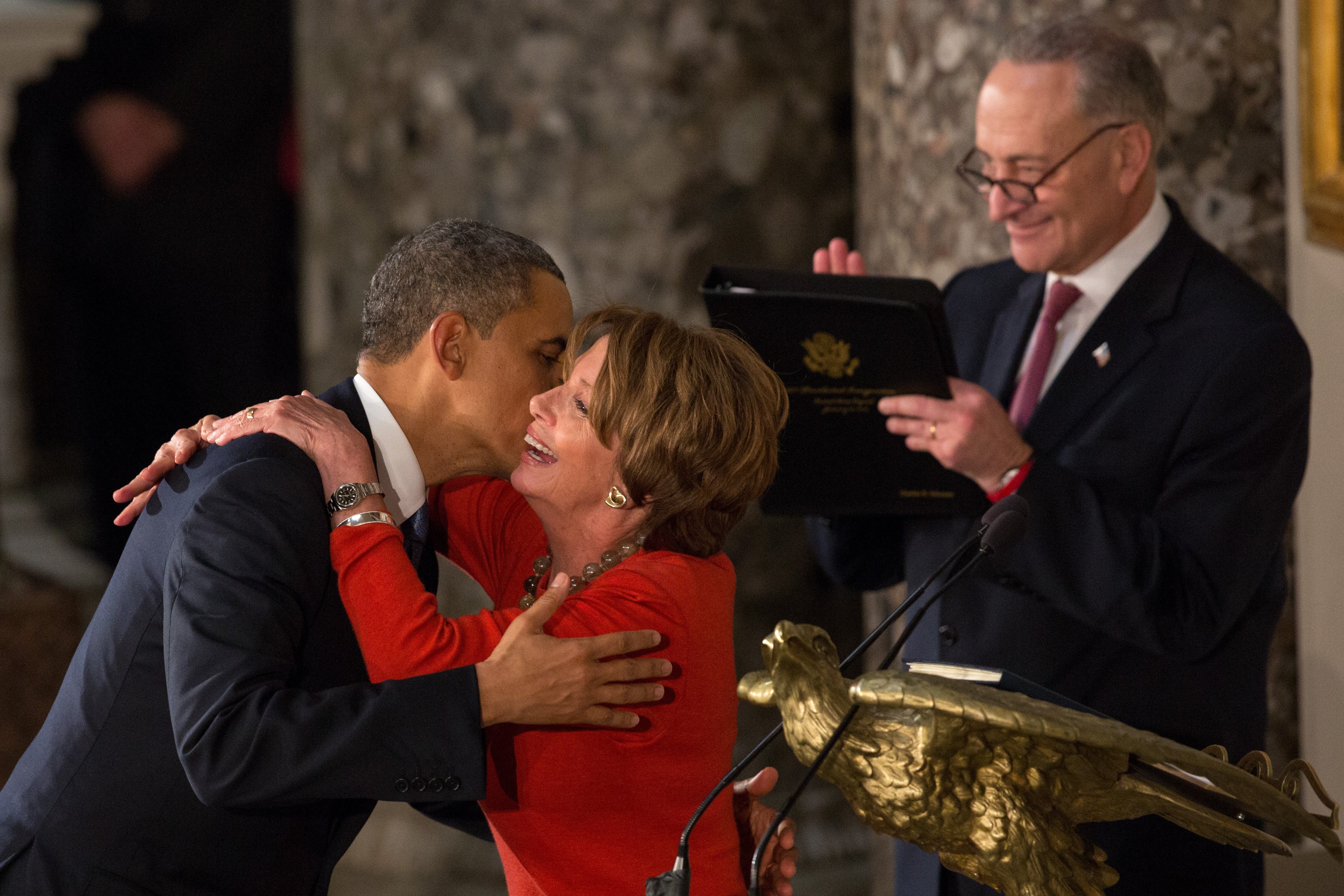 It has been reported that the Affordable Care Act is probably the greatest legislative achievement of Pelosi's career, having survived many repeal attempts by Republicans over the years.