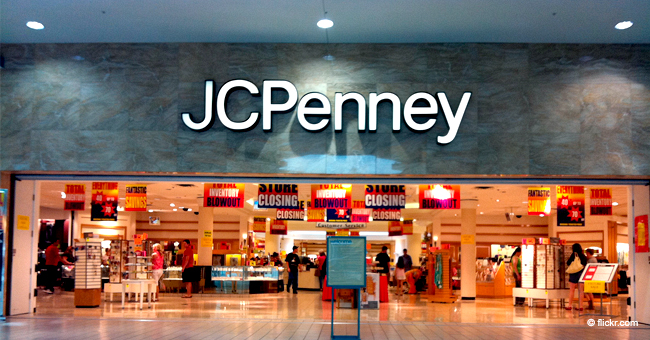 JCPenney to Reportedly Close 27 Stores Nationwide This Year
Eighteen full-line department stores plus nine home and furniture outlets will begin closing by July and a partial list of impacted stores across the country has been announced.
Twenty-seven of its 860 stores are set to close in 2019 as the 116-year-old JCPenney continues to struggle financially.
Spokesperson Carter C. English said, "As part of a standard annual review, the decision was made to close 18 stores across the country, including the three previously announced stores early January."
While majority of the department stores are scheduled for closing by July 5, nine home and furniture stores will also be closing by this fall.
Closures are expected in at least 13 states including California, Florida, Georgia, North Carolina, New Jersey, and New York. While the company has not provided a comprehensive list of specific locations, here are the stores as announced:
Pines Mall, 2901 Pines Mall Dr., Pine Bluff, Arkansas
NewPark Mall, 500 Newpark Mall, Newark, California
Ponce De Leon Mall, 2121 US Hwy 1 S, St. Augustine, Florida
Glynn Place Mall, One Mall Blvd., Brunswick, Georgia
Lakeforest Mall, 701 Russell Ave., Gaithersburg, Maryland
The Orchards Mall, 1800 Pipestone Rd, Benton Harbor, Michigan
1215 S. Main St., Sikeston, Missouri
3402 S. Glenstone Ave, Springfield, Missouri (home and furniture store)
6933 S. Lindbergh Blvd, St. Louis, Missouri (home and furniture store)
Hamilton Mall, 4405 E Black Horse Pike, Mays Landing, New Jersey
Smith Haven Plaza, 9 Smith Haven Mall, Lake Grove, New York
Cary Towne Center, 1105 Walnut St., Cary, North Carolina (closing May 3)
Riverbirch Center Mall, 1041 Spring Lane, Sanford, North Carolina
Greenwood Mall, 320 Bypass 72 Northwest, Greenwood, South Carolina
Midway Mall, 4500 Midway Mall, Elyria, Ohio
Northgate Mall, 401 NE Northgate Way, Seattle, Washington
CEO Jill Soltau said,
"We have much to do to position JCPenney for success and create long-term value for our shareholders, however, our unwavering focus and discipline is already enabling meaningful progress."
Here's a look at their upcoming four-day "Friends and Family Sale" happening on March 28-30:
It's not only JCPenney pruning its outlets. Lingerie retailer Victoria's Secret is closing more than 50 stores this year due to declining sales.
Its parent company, L Brands, Inc., officially announced that 53 of its 1,143 stores comprising Victoria's Secret and PINK will be closing. The decline in sales over the years has been attributed to competition brought about by other brands like ThirdLove, Aerie, and Madewell, originally a traditional clothing label.
Vice president and spokesperson for Victoria's Secret Tammy Roberts Myers said,
"Our new CEOs in Victoria's Secret lingerie and PINK are most focused on our product assortments, where we believe we have clear opportunities to improve."
She adds,
"We have new product launches throughout spring in lingerie, PINK, and beauty, including a limited, curated, digital-only swim assortment in March, and we will continue to leverage the speed we have in our supply chain to test, read, and react."
Watch the last Victoria's Secret show teaser here:
While Victoria's Secret franchise operates in an estimated 80 countries worldwide, it is only in the U.S., U.K., Canada, and China where L Brands directly owns and operates these stores.
Please fill in your e-mail so we can share with you our top stories!