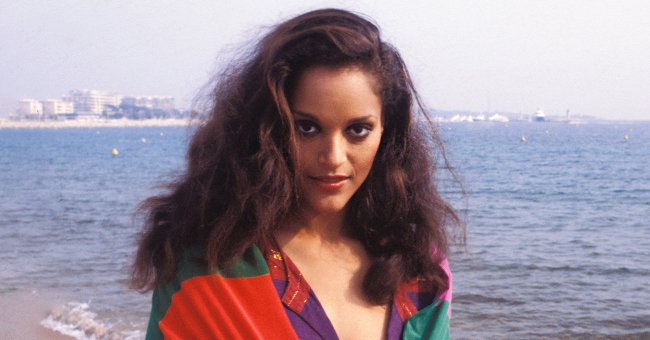 Getty Images
Remember Beauty Queen Jayne Kennedy? Her 3 Daughters Are All Grown-up & Look Just like Their Mother

Former beauty queen Jayne Kennedy Overton has three lovely and talented daughters. She was once regarded as one of the most beautiful women in America, and up until today, she still lives up to that title.
Jayne Kennedy was born Jane Harrison on October 27, 1951, in Washington DC. She is an American actress, model, and sportscaster. She was crowned Miss Ohio USA 1970, the first African American to win the title.
That same year, she married Leon Isaac Kennedy, a DJ and struggling actor. During their wedding, Motown's Smokey Robinson stood as the best man.
DOMINATING HER CAREER
The couple moved to California to pursue careers in acting, and in the 1970s alone, she had over 10 TV guest appearances and seven movie roles. By 1978, she joined "The NFL Today," infiltrating the male-dominated world of sports.
She and Kennedy divorced in 1982, and by 1985, she married actor Bill Overton. The successful actress and advocate for equality in sports for women and girls is also the proud mom of three women.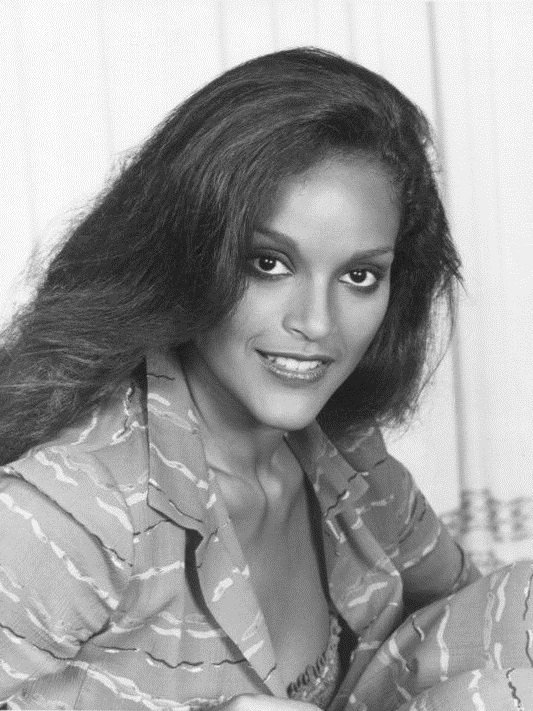 Jayne Kennedy Overton circa 1980 | Source: Wikimedia Commons
HER THREE CHILDREN
Jayne shares her daughters with Overton. They welcomed their eldest, Savannah, in 1985 and her second daughter Kopper Joi in 1989.
The couple's last child, Zaire Ollyea, was born in 1995 when Jayne was 44. Jayne is also the stepmom to Overton's daughter Cheyenne, whom he shares with actress Kathleen Bradley.
SAVANNAH OVERTON
Jayne's eldest daughter Savannah Overton is a beautiful woman who is into the liberal arts. She is a media literacy advocate and a media and liberal studies scholar.
She is married to Jaris Williams and currently works at the Duke Ellington School of the Arts as the Director of External Affairs & Community Engagement. She has been working in the school for over seven years.
KOPPER JOI
Kopper Joi Overton recently made headlines for her recent engagement. She broke the news on Instagram, announcing that she and her lesbian partner Tran are all set to get married.
Like her sister, Kopper also works in the field of community engagement, this time as the Community Engagement Leader at Johnson & Johnson. She has been working there for over 2 years and is based in Los Angeles.
ZAIRE OVERTON
Of the three sisters, only Zaire Overton has followed in her mother's footsteps. She is a plus-size model and works a full-time job at the Los Angeles County Board of Supervisors as a Supervisor Staff Assistant.
In April, Zaire suffered a brain aneurysm that had her stay in the ICU for 17 days. Her mom made sure to thank all those who shared their prayers with them, and called her daughter a "winner."
CHEYENNE OVERTON
Kennedy is also a proud stepmom to Cheyenne, her husband's daughter with Bradley. She also sees her as the perfect big sister to her three daughters.
Fans of the movie "Friday" will remember the lovely Kathleen as Mrs. Parker and as "Barker's Beauty" on CBS' "The Price Is Right." Cheyenne is a successful artist and designer who launched a line of wearable art called "KINGZ THREADZ."
AN EMPOWERED WOMAN
Kennedy is the perfect role model for her children, as she's done so much in her life, from being a TV personality, broadcaster, producer, model to beauty queen. More than that, she's empowered women to pursue their passions, even in male-dominated spheres.
Opening up about her long career, she once revealed that boxing legend Mohammad Ali helped her get the job on "NFL Today." She met him at a programmers' conference in Las Vegas, and since the meeting, they became good friends.
Through the years, she's had to fight her way through the entertainment industry before stepping away from it all when she was diagnosed with endometriosis. She dropped everything to focus on her family.
Please fill in your e-mail so we can share with you our top stories!