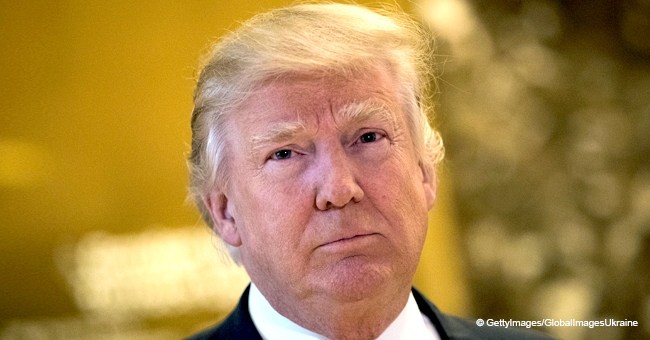 Donald Trump Brands Jussie Smollett's Case as 'an Embarrassment to Our Nation'
Chicago Mayor Rahm Emanuel and President Donald Trump have reacted with outrage to the dropping of all criminal charges against Jussie Smollett.
Jussie Smollett's case has been dismissed, all 16 charges against him have been dropped, and the nation is in shock.
This startling development has led to Chicago Mayor Rahm Emanuel and President Donald Trump to comment, and express their vehement disapproval of the outcome of the biggest hoax in recent US history.
"A lot of valuable Chicago Police Department (CPD) man-hours and resources were wasted chasing down a bogus crime arranged by Smollett. He has cost Chicago a lot more than a $10,000 bond."
CHICAGO PROSECUTOR SEVERELY CRITICISED
Mayor Emanuel criticized the prosecutor's decision to drop the charges against Smollett, attributing the denouement of the case to the actor's influence and fame.
City spokesman Bill McCaffrey revealed that Chicago is demanding $130,000 from Smollett to defray the costs of his hoax:
"The city feels this is a reasonable and legally justifiable amount to collect to help offset the costs of the investigation."
The actor was allowed to forfeit his $10,000 bond and complete 16 hours of community service.
PRESIDENT TRUMP ANNOUNCED INVESTIGATION
President Trump also aired his disapproval on Twitter. The President called the dismissal of the case against Smollett "an embarrassment to our Nation" and announced that the decision will be reviewed by the Department of Justice and the FBI.
STATE'S ATTORNEY BACKS DISMISSAL DECISION
Cook County State's Attorney Kim Foxx justified her decision to drop felony disorderly conduct charges against Smollett as part of an "alternative prosecution," in which the actor was allowed to forfeit his $10,000 bond and complete 16 hours of community service.
JUSSIE SMOLLETT IS NOW A FREE MAN
After serving a meager 18 hours in community service, Smollett walked out of the court a free man and addressed the media claiming that he is innocent and that the attack took place.
Smollett showed no remorse and did not admit to the crime, and Republican State Rep. Michael McAuliffe has announced that he plans to introduce legislation that will prohibit any production that includes the actor from receiving the Illinois Film Tax Credit.
Public anger over what is seen as "special treatment" is at a fever pitch, especially since Kim Foxx had recused herself early in the investigation after being contacted by an attorney connected to the Obamas who had requested the case be left in the hands of the FBI.
JUSSIE SMOLLETT'S WORSE ROLE EVER
"Empire" actor and musician Jussie Smollett may discover that his career is effectively over, even if he does get off scot-free.
Smollett, who claimed to have been attacked by two men in MAGA hats who poured bleach on him and spewed racist and homophobic slurs, was initially the focus of universal sympathy and support.
However, the Chicago Police investigation into the alleged hate crime uncovered a hoax perpetrated by Smollett with the assistance of two Nigerian-born brothers.
The "attack" followed a threatening letter containing a white powder which was addressed to Smollett and delivered at the "Empire" set.
Police believe that the letter was also a hoax, and when it failed to create the desired hype, the actor upped the ante by staging the attack. Smollett's Nigerian accomplices confessed to the Police that they had aided him in the hoax and were paid $3,500.
Please fill in your e-mail so we can share with you our top stories!