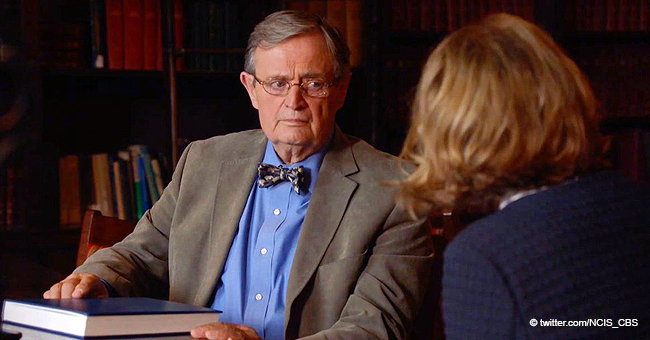 New NCIS Episode Reveals Why Ducky's Retirement Is Not Like Everyone Else
Ducky's last day turns out to be an unexpected surprise leaving viewers guessing until the last minute.
Watching the "Bears and Cubs" episode more than left viewers wondering if Ducky, played by David McCallum, would be leaving the show when he told Gibbs, portrayed by Mark Harmon, that he no longer saw a place for himself at the Naval Criminal Investigative Service. Truly a heartbreaking thought that the 85-year-old McCallum may possibly be heading out of NCIS. Viewers took to Instagram to express their sadness over Ducky's retirement.
But just as viewers entertained the thought of losing their favorite Chief Medical Examiner, "Silent Service" took an unexpected turn, that being, it became apparent that Ducky's retirement was a subplot.
During an investigation of a mysterious death on board a submarine, the NCIS agents ended up deep underwater as the submarine went on an unscheduled dive. The other team members who were above water did their part to solve the mystery as did Gibbs and Bishop who were in the vessel. While Ducky thought about his retirement, the rest of the group were thinking of ways to make him stay. Although Ducky made it clear he didn't want a surprise party, a surprise was in store for him nonetheless. By the time both Gibbs and Bishop were back safe and sound on land, Vance and the rest had figured out how to keep Ducky around.
So instead of saying goodbye and sending him off, the team brought Ducky down to a room where Vance explained how the FBI and CIA have historians who "ensure the collected knowledge of those institutions live on for future generations." A plaque was then revealed on the door that said: "Donald Mallard M.D.., NCIS Historian." What a great way for Ducky to come and go as he pleases while still getting paid for part-time work. More importantly for viewers, it looks like Ducky will be sticking around.
Tune in on Tuesday, April 2, for "Mona Lisa," where Torres will be in some serious danger, as he wakes up covered in blood, with no memory of the last 12 hours.
Please fill in your e-mail so we can share with you our top stories!