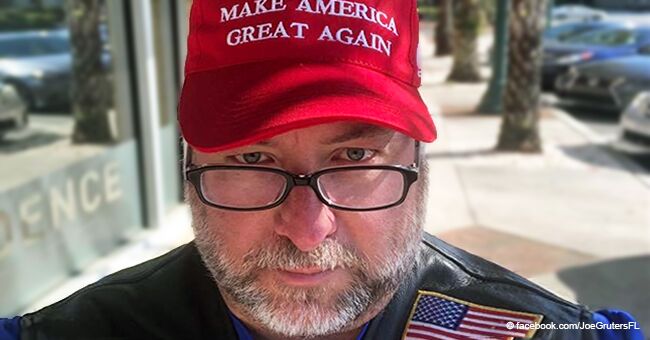 Florida Man Claims He Was Booted out from the Bar for His MAGA Hat
Mark Marlow said he was denied service from a popular bar and was asked to leave for wearing a Make America Great Again hat in support of President Donald Trump.
The 51-year-old, from Sarasota, Florida, went to Bahi Hut Lounge with his girlfriend, Gina Martin, recently. However, the staff kicked him out and called the police because he was wearing a red MAGA cap.
"I was not drunk, I was not loud, I was not using profane language, I was not creating a scene — nothing," Marlow disclosed to Herald Tribune. "They said it was just because of the hat."
According to him, he reacted by shaking his head while the staff left. Moments later, the same staff came back.
Marlow claimed that he was told, "'I can see you're not going to go peacefully; if you don't leave I'm going to call the cops.'" He then told the staff to "go ahead and do that."
Marlow and his girlfriend waited around 20 minutes without service. When they were about to leave the bar, the Sarasota Police Department officers arrived. They told him that the bar had the privilege to deny him business.
Marlow said that he has "no issues" with the cops, but being kicked out by the staff did hurt.
"[A] MAGA hat is as welcome as anybody else in the bar. If somebody takes an exception to it, please leave."
He decided to take his complaints to Sarasota GOP chair Joe Gruters, who also chairs the Republican Party of Florida.
"As a community, we should reject these type of actions, as it will lead to more division and hostility on both sides," Gruters wrote on Facebook, adding:
"We live in the greatest country that has ever existed and this behavior should be considered unacceptable."
Jim Beck, the owner of the Bahi Hut Lounge, said that the incident wasn't personal.
"I don't know what to believe at this point," Beck explained in a statement to Herald Tribune. "Right in the foyer as you enter the bar it says no hats. [The employee is] saying what he told the gentleman very politely, very nicely, was no hats."
He added: "I don't know what to make of it, what to do. The policy's written right there. It's engraved in wood paneling. I can't beat them up for following the policy."
In spite of the no-hats policy, Beck said his bar is for everybody. He also said that "the management and owner strongly believe in non-discrimination."
"[A] MAGA hat is as welcome as anybody else in the bar. If somebody takes an exception to it, please leave," he continued.
However, Marlow insisted that he saw no such sign and that another customer who wore a Pittsburgh Steelers hat was permitted to stay.
Marlow said he feels like the staff wasn't right to single him out for his political convictions.
Marlow isn't the only Trump supporter who is crying foul after a MAGA cap got her the boot.
Maddie Mueller, a student at Clovis High School, in California, was forbidden of sporting the hat since it violated the school's dress code.
Muller wanted to wear the MAGA cap as part of a request from her conservative activist group: the Valley Patriots.
Please fill in your e-mail so we can share with you our top stories!