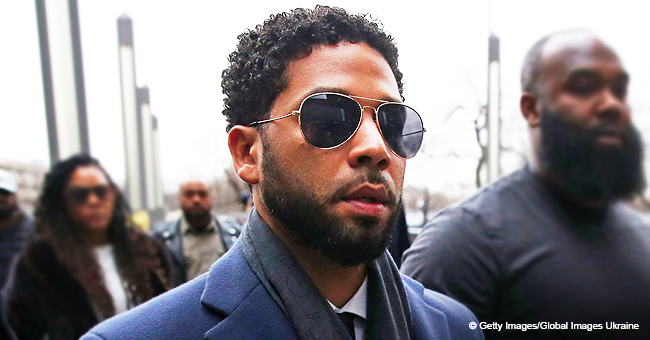 Chicago Police to Bill Jussie Smollett $130,000 for Cost of Hate Crime Investigation

It's not just the FBI that Jussie Smollett has to worry about, as the City of Chicago is demanding $130,000 from the actor for all the hassle they've gone through for the investigation.
The Chicago Corporation Counsel, handling civil claims for the City, sent a letter to the actor demanding he paid the $130,000 for the overtime salary of cops who investigated the case.
In the letter, the Corporation Counsel wrote:
"Over two dozen detectives and police officers participated in the investigation, ultimately spending weeks investigating your false claims."
If Jussie fails to come up with the payment in seven days, the Corporation Counsel made sure to let him know that they would "prosecute you for making a false statement under the Municipal Code of Chicago."
This case would be separate from the criminal case that was recently dismissed.
THE FBI INVESTIGATION
Aside from this new threat from the Chicago P.D., Jussie is currently facing a federal investigation.
The FBI was not convinced when the Chicago State Attorney's Office dropped the 16 felony charges that the actor was facing, feeling the need to investigate the whole crime on a larger scale. While he was previously charged with disorderly conduct, he may be implicated for perpetuating a hate crime to defend small minorities.
His criminal charges were dropped after he agreed to have community service and forfeit his $10,000 bond payment.
THE CONTROVERSIAL "STAGED" ATTACK
Jussie Smollett is being accused of perpetuating his own attack after he was "attacked" by two masked men who turned out to be his own hires.
The two alleged suspects, who are brothers and extras on the show "Empire," revealed that they were paid by Smollett to stage the entire thing.
In fact, Smollett was allegedly the person who bought the rope that was seen hanging on his neck after the attack.
After the whole staged attack controversy was revealed, people began to question Jussie's sincerity and were waiting for the jury's verdict on the case.
Unfortunately for Jussie, even though he says he is innocent, the FBI and the government of Chicago are not convinced and believe otherwise. That is why despite the dropping of his 16 cases, there are more investigations ongoing.
Please fill in your e-mail so we can share with you our top stories!