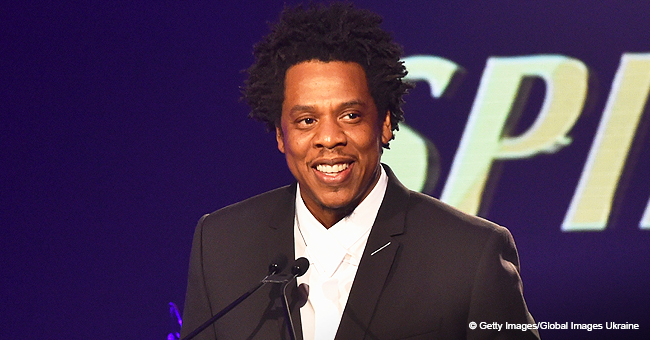 Jay-Z to Be Honored with Highly Coveted President's Award at 50th NAACP Image Awards

Jay-Z is set to be honored with the highly-coveted President's Award at the 50th NAACP Image Awards, hosted by Anthony Anderson at the Dolby Theatre in Hollywood.
The rapper, known in real life as Shawn Carter, is set to receive the President's Award, recognizing his service that directly affects the general public. This was made possible through his personal generosity alongside his wife Beyonce and is presented to him by civil rights organization's Derrick Johnson.
"Shawn Carter has been committed to shedding light on the issues that plague the black community including systematic racism and unjust treatment under the law, utilizing his global platform to create everlasting change. There is no better time than now, as we celebrate our 50th year, to honor him with this award."
Previous awardees include Reverend Jesse Jackson, singer-songwriter Lauryn Hill, broadcast journalist Soledad O'Brien, former secretaries of State Colin Powell and Condoleeza Rice, and the late legendary boxer Muhammad Ali.
JAY-Z'S HUMANITARIAN ACTS
Jay-Z's achievements include six-part 2018 TV documentary "Rest in Power: The Trayvon Martin Story," building of newest school buildings, and the provision of a $100,000 college scholarship to one of his lucky fans.
The lucky teenager, seventeen-year-old Mikayla Lowry, was attending an "On The Run II" concerti in Glendale, Arizona, when she unexpectedly got a $100,000 college scholarship from his idols.
The cameras went directly to the Boys & Girls Club, where Mikayla and the rest of her friends were enjoying the concert. DJ Khaled was sharing some details little by little, but the girl never thought she was the person he was describing.
When everybody heard that the winner of the scholarship was a future marine biologist and BGCMP's Torch Club president and Keystone vice-president, her friends knew he was talking about Mikayla.
Mikayla is only one of the many who has experienced the kindness and generosity of the Carters. With his new award, you can expect him to engage in even more humanitarian work.
Please fill in your e-mail so we can share with you our top stories!