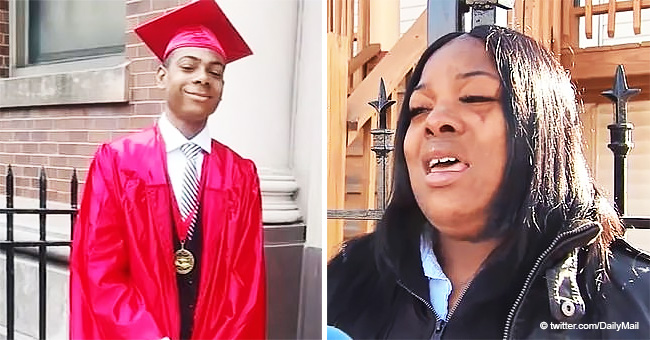 Mother of 15-years-old begged son not to leave home moments before he was shot dead outside

A grieving Chicago mother recounted her last words to her 15-year-old son just minutes before he was shot to death.
On March 26, 2019, Darnielle Briggs spoke her last words to her teenage son, Darion Strong before his death, and she is haunted by the memory.
Just minutes later, and a short distance from his home where his mother waited, Darion was gunned down.
"I said why are you going outside? Ain't nothing to go outside for. I said nothing out here but death and jail. That's all out here."
A MOTHER'S INTUITION WARNED DARNIELLE BRIGGS
When her 15-year-old son received a phone call on Tuesday evening, and announce that he was going out, Darnielle begged him to stay home.
She now believes her intuition alerted her to the coming tragedy, but her pleas fell on deaf ears. Darion left the house, and Darnielle never saw him alive again.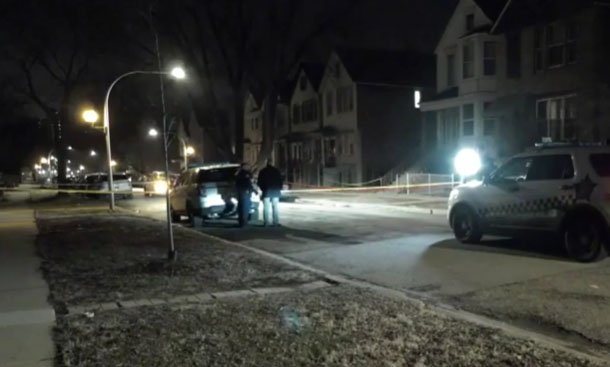 Crime scene/ Source: Youtube/ WGN News
In 2016 Chicago registered 762 murders, 3,550 shooting incidents, and 4,331 shooting victims.
ANOTHER YOUNG VICTIM OF CHICAGO'S VIOLENT SOUTH SIDE
Darion was gunned down outside his mother's house in Fuller Park, in Chicago's notoriously violent South Side. Police believe that Darion was lured outside into an ambush and shot on sight.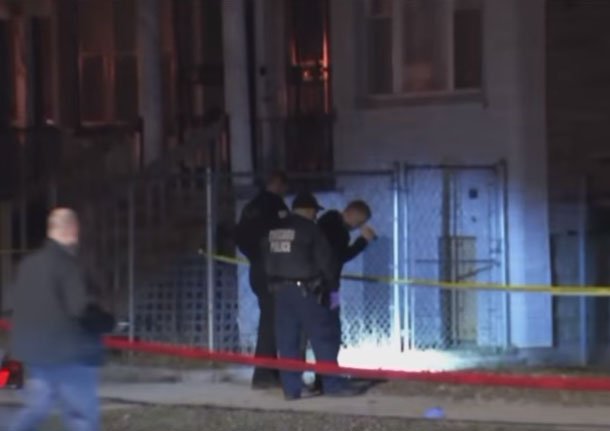 Forensic investigators at the scene/ Source: Youtube/ WGN News
SHOOTER AMBUSHED DARION OUTSIDE THE GATE
According to the Police, Darion's killer was lying in wait in a nearby gangway and opened fire on the teen before fleeing the scene.
Darion was shot in the back and chest and died on the sidewalk in front of his home, in his mother's arms. He was later transported to Comer Children's Hospital, where he was pronounced dead.
THE DEADLY REALITY OF CHICAGO URBAN VIOLENCE
The Police are still searching for Darion's killer and trying to ascertain the motive behind the apparently senseless crime.
Darion was an Honor Roll freshman student at Tilden High School and had no affiliations with any street gangs.
The Chicago community has been plagued by violence, and although statistics show a marked decrease in the incidence of crime, South SIde is still one of the most dangerous areas in the city.
In 2016 Chicago registered 762 murders, 3,550 shooting incidents, and 4,331 shooting victims.
CHICAGO POLICE OFFICER GUNNED DOWN
Just days before Darion Strong was gunned down in front of his mother's house, an off-duty Chicago Police officer was shot dead by two masked men.
23-year-old John Rivera was in his car when the assailants opened fire. The young man was fatally shot and sustained wounds to the chest, arm, and mouth,. He was pronounced dead at Chicago's Northwestern Memorial Hospital.
One of the passengers in his car was also wounded but is believed to be out of danger. Police could not ascertain any motive for the apparently random and senseless killing.
Please fill in your e-mail so we can share with you our top stories!