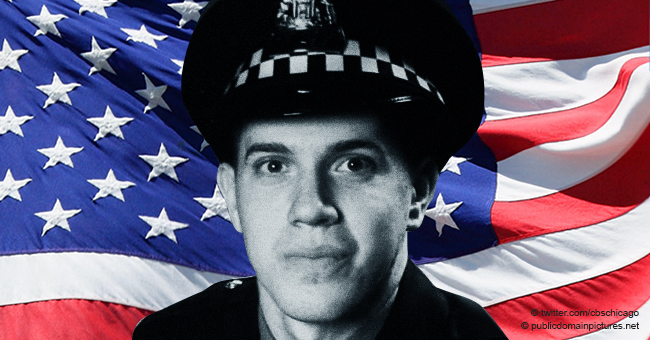 23-Year-Old Off-Duty Chicago Police Officer Fatally Shot While Sitting in His Parked Car
John Rivera, a 23-year-old Chicago Police officer died on Saturday after two masked men randomly shot him in his parked car. The Chicago Police has been able to apprehend one of the murder suspects.
In a March 23 tweet, the Chicago Police disclosed that they moved Rivera's body for medical examination soon after his demise.
John Rivera's death is somewhat shocking considering that he was off duty at the time of the incident. The 23-year-old was identified to be a Chicago police, and a somewhat fresh recruit at that having spent just two years with the police force.
According to reports, however, he wasn't killed in the line of duty as the thugs violently shot him dead while he was spending time out with friends in River North. At the time of the incident, Rivera and his friends had just finished clubbing sometime past 3 am and sitting in their car when the unknown men lodged their attack and fled the scene afterward.
Rivera sustained fatal gunshot wounds to his chest, arm, and mouth and was pronounced dead at Northwestern Memorial Hospital. One of his friends was also wheeled off to the hospital in a very dire situation while the two others, a cop like Rivera and one of his female friends, remained unhurt.
The residing Chicago Superintendent, Eddie Johnson held a press conference on Saturday where he publicly detailed that the attack seemed baseless, and with no particular motives. He said:
"This appears to be an unprovoked attack against a group of individuals that went to unwind on a Friday night."
He also noted that asides the shooting, the offenders did nothing else and had no previous confrontation with the partying group before the tragic incident. Johnson, whose son also serves in the force like Rivera, then went on to express dismay at the situation while pushing the fact that they will try their very best to apprehend the criminals. Johnson:
"Mark my words, we will find them. He's (Rivera) the kind of officer that we want in Chicago, a hard worker who loved going out on patrol and solving problems."
In honor of Rivera's demise, firefighters erected the American flag outside the Medical Examiner's Office, as a procession of police vehicles followed the ambulance carrying Rivera's body.
They also held a brief moment of remembrance for him after they entered the facility with Kevin Graham, Fraternal Order of Police President, saying short words as they mourned the loss.
Graham reiterated that the tragedy shouldn't douse their spirits as he explained that every Chicago Police would "go out and do their job." Chicago, despite numerous efforts by the authorities, remains one of the most dangerous places to live in America following the high level of killings recorded yearly.
Please fill in your e-mail so we can share with you our top stories!