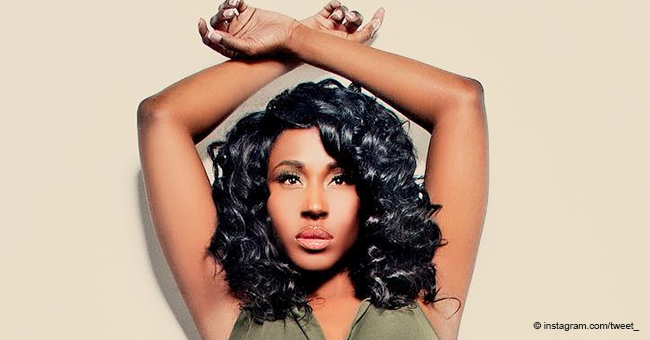 90s R&B Singer Tweet Will 'Not Do Church Anymore' after Split from Pastor Boyfriend
"Enough is enough! I will not do church anymore." Tweet says as she calls it quit with organized religion. Charlene Keys, popularly known as Tweet says she will no longer go to church.
American R&B singer, Charlene Keys, popularly known by her stage name Tweet, has announced that she is no longer interested in going to church. This was revealed in an Instagram live video she did with her daughter, Shenice.
As a child, Charlene used to sing in the church, but when it was time for a musical career, the church girl moved into the secular world. But not for long, the singer returned to her faith when depression, alcoholism and excessive smoking hit her.
The 48-year-old, who had been on a long break from music, revealed that her recovery from depression came from watching B. Slade's performance of "Make me over."
Taking the song as a cue to return to the place of worship, the singer became a church girl again. In a 2016 interview, Tweet mentioned that she went back, knowing in her heart that she would get all the healing she needed.
Finding solace, Charlene was committed to her faith, and it seemed like she would be there for long until the songwriter's sudden announcement that she was done with the church.
In the live video, Charlene expressed her disappointment about the conduct of many "church" people. Describing it as a "culture shock," the singer criticized the way many people who call themselves "Christians" behave.
Tweet added that her rants about the church are not a shade to anybody, just a truth she chose to tell. The 48-year-old emphasized that while she may be giving up on the church, she is not giving up on her relationship with God. She said,
"I love God, I have a relationship with God, but you won't see me in nobody's church house."
Tweet's daughter, Shenice said her mother's commitment was meant to be for God, not people. The young lady added that she had noticed a significant transformation in her mother's life since Tweet began to work with God.
Keys also criticized the church for making the place of worship a place of business, stating that she has hanged her church boots and will no longer give anybody her tithe.
While many assume that Tweet's words are targeted at Pastor Jamal Bryant, who referred to her as his "last lady" before their short romance ended in 2016, many are saying the singer is just seeking comeback attention.
Please fill in your e-mail so we can share with you our top stories!