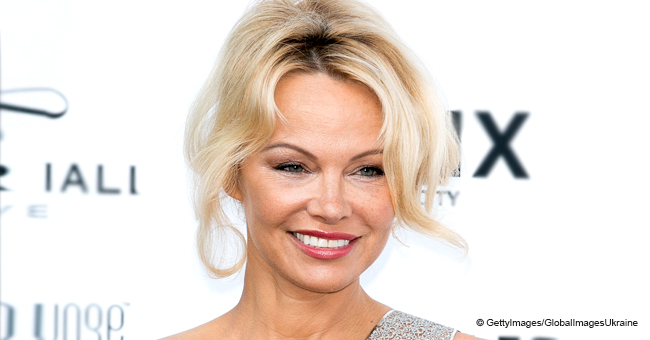 Pamela Anderson's Sons Are All Grown up and Working as Professional Models
Born to famous parents, Pamela Anderson and Tommy Lee, Brandon, and Dylan Lee are ready for the spotlight as they begin their own careers in modeling and acting.
"Baywatch" babe Pamela Anderson and Motley Crue drummer Tommy Lee married in 1995, and while their three-year marriage was a wild ride, it was blessed with two beautiful sons Brandon Thomas and Dylan Jagger.
The boys have grown up, are now in their twenties, and have been getting a lot of attention for their dashing good looks.
Dolce & Gabbana hired Brandon for their 2017 spring/ summer campaign shot in Capri and even walked the runway for them at the Milan Fashion Week event. His love for film has also opened doors for him with projects like "Inherent Greed" and "Sierra Burgess Is a Loser". Brandon shares this about performing,
"I always loved it, and I always wanted to have people watch me and feel something."
Dylan, a self-confessed "surfer kid", didn't have any background in fashion but was approached by Saint Laurent's creative director to be part of their campaign. But his first love is music. He talks about his passion saying,
"If I'm in for the night, I'm writing music. I'm either playing the piano, playing the guitar, or producing on my computer."
The boys spent part of the school years in boarding school in Canada. While it wasn't a popular decision at the time, Dylan shared in retrospect,
"When I left, I was kicking and screaming. I hid from her for three hours before my plane ride. Now I think it was so good for me to get out of L.A. because you can get lost."
Recently Brandon made news because of a physical altercation between him and his dad, Tommy Lee. Brandon claims his father was drunk at the time and tried to hit him, so he defended himself. And the young Lee did not wish to speak about the situation but only answered the allegations made via his dad's angry posts on social media.
For her part, Pamela has chosen to be supportive of her son during this private family matter, as Tommy Lee planned to press charges against Brandon. The mother and son enjoyed dinner out at Craig's restaurant seen in her Instagram post with the caption,
"We love the vegan menu at Craig's L.A. Wish you were here @dylanjaggerlee #missyou"
Please fill in your e-mail so we can share with you our top stories!