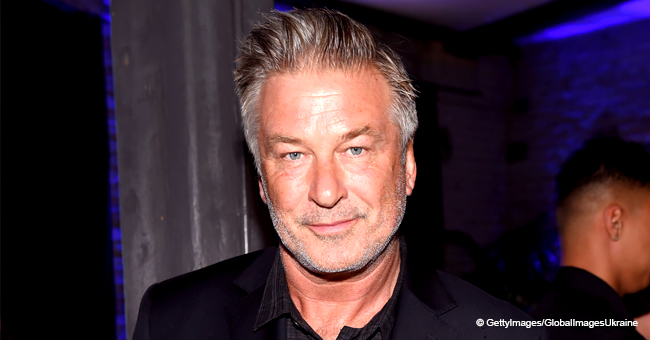 SNL: 'Donald Trump' Celebrates He's 'Free at Last' after Mueller's Report in the Show's Parody
Since October 2016, President Donald Trump has had a tense relationship with "Saturday Night Live (SNL)." At the time he called for the cancelation of the show after accusing them of doing a "hit job" on him.
On Saturday night, the show mocked the president once again with a parody of the results from Special Counsel Robert Mueller's report.
A couple of weeks ago, President Donald Trump tweeted a complaint about a repeat episode of "Saturday Night Live (SNL_" for "knocking" him. He even suggested that the Federal Election Commission or the FCC should look into the show.
However, his threats and complaints haven't deterred the NBC show; instead, they created a parody of Trump celebrating the results of Special Counsel Robert Mueller's report. For the parody, Alec Baldwin played Trump.
The show mocked the president as they celebrated that "Daddy (Trump) won." The sketch started off with actor Robert DeNiro reprising his role as Mueller and Aidy Bryant as Trump's Attorney General William Barr.
In the parody, Barr was shown doing all he could to protect the president. Fake Mueller started the skit claiming, "I am submitting these 380 pages."
Barr responded, "I am writing almost four pages," while Trump added, "I am reading zero pages. But Sean Hannity has read it and he's so excited, he texted me an eggplant." Adding Hannity into the skit was a way for "SNL" to mock the president's love for the conservative commentator and "Fox News."
Mueller explained that he hadn't reached a "definite conclusion" on whether the president had committed obstruction of justice or not. The attorney general Barr quickly responded, "But I have, and my conclusion is: Trump's clean as a whistle."
Trump then went ahead and celebrated saying, "Free at last, free at last!" before sounding off an air horn. Mueller added, "In conclusion, it is my hope that this report will be made public, with a few redactions."
However, Barr countered, "Hella redactions." The president then added, "We're going to black out everything except the words 'no' and 'collusion,'" while holding up a piece of paper with all the words blacked out except those two.
Trump concluded, "Russia, if you're watching, go to bed. Daddy won!" "Fox News" took the parody as a good thing for Trump by featuring an article named, "'Daddy won,' Alec Baldwin's Trump boasts in first 'SNL' since end of Mueller probe."
The real Barr cleared the president and his administration of any collusion or meddling from Russia during the 2016 election campaign. The attorney general's four-page letter summarized the Mueller report.
Chair of the House Judiciary Committee Representative Jerry Nadler expressed concern about how the report was being handled. He tweeted:
"In light of the very concerning discrepancies and final decision making at the Justice Department following the Special Counsel report, where Mueller did not exonerate the President, we will be calling Attorney General Barr in to testify before @HouseJudiciary in the near future."
Last Friday, Barr promised to release the nearly 400-page report with White House redactions, by mid-April.
Trump wasn't the only person "SNL" poked fun at over the weekend. They also created a sketch featuring Chris Redd as actor Jussie Smollett.
In the parody, Smollett addressed his uncertain future on "Empire" and he spoke about his case. Sandra Oh appeared as his manager, who fought Fox network executives and the "Empire" creator and producer Lee Daniels who was played by Kenan Thompson.
Oh's role was to try and keep Smollett on the series.
Please fill in your e-mail so we can share with you our top stories!