Kylie Jenner Again Responds to Criticism That She Is a 'Self-Made' Billionaire
Kylie Jenner has once again come out to respond to criticism concerning her newly earned title — "Self-Made Billionaire." She believes it's a well-deserved title.
The public's reaction to a magazine ranking of top wealthy females in 2019 that had 21-year-old Kylie Jenner in the first position with a title that said "Self-made" has been negative, people believe that Kylie wasn't self-made since she was born into a wealthy family. Kylie, then gave an account of how she came by her wealth.
The young entrepreneur was delighted upon hearing the news that she made it to first place on the Forbes Magazine's annual ranking.
Owning a cosmetics company, she started by premiering the triple Lip Kit in 2015. Subsequently, her company's valuation estimate skyrocketed from $360 million to $900 million, after she signed a deal with Ulta in 2018.
Her involvement in endorsement deals and popularity on social media earned her prowess in the business world. In an interview with Forbes, she agrees that her fans were instrumental in the success of her business. She said:
"it's the power of social media; I had a strong reach before I was able to start anything."
In defence of her new title, the young mother declared that she toiled by herself and that her wealth was not inherited. However, Kylie admitted that the "Keeping Up With The Kardashians Show" helped in laying the foundation on which she built her empire after she stopped being dependent on her family for money.
In an interview, she said:
"There's no word to use other than self-made because that is the truth, that's the category I fall under. I am a special case… I did not get money from my parents past the age of 15. I used 100 percent of my own money to start the company".
Undoubtedly, the reality TV show has made each member of the Kardashian-Jenner family famous and has elevated their status, by building their fan base, thus giving them the platform to establish their businesses.
The girls' have each materialized in their business ventures through this portal, but they have equally put in their contributions in terms of branding, and advertisement.
People on social media went bizarre and disagreed with the theory of "self-made" Kylie; they claim she only became successful due to her background of privilege, and the fame her surname confers on her.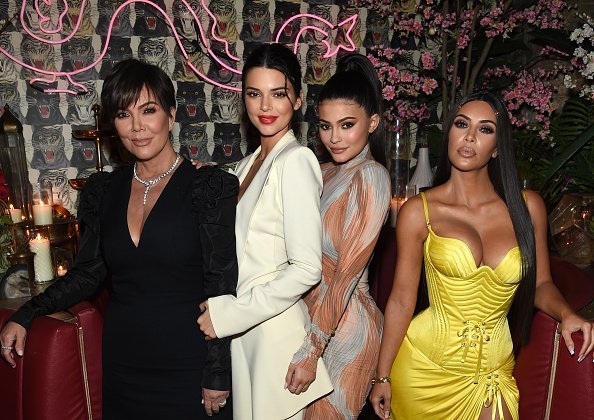 Irrespective of the whole brouhaha, the Kardashian-Jenner sisters seem to have a fondness amongst themselves, both Kendall, and Kim, went on Twitter to celebrate their sister. However, with this new billionaire title conferred on her, she acknowledged that nothing has changed for her.  Kylie said,
"I don't define myself by how much I have; I honestly don't wake up thinking about it."