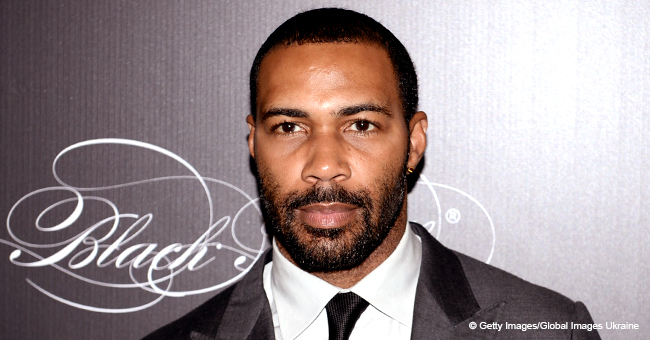 Omari Hardwick Draws Lots of Criticism for Kissing Beyoncé Twice at the NAACP Image Awards
Omari Hardwick is catching major heat online after videos emerged of him kissing Beyoncé twice on the cheek at the NAACP Image Awards this past Saturday. Some people are however arguing that the kiss, found in a clip below, was not inappropriate.
The "Power" actor was among a host of other celebrities showing love to Bey and her husband, Jay-Z, at the prestigious event, but Hardwick managed to do it in a way that made many netizens, especially the notorious Beyhive, uncomfortable.
THE CONTROVERSIAL CLIP
In the video posted to Instagram by The Shade Room, Hardwick made his way to Jay-Z and posed for pictures before heading over to the "Lemonade" singer who looked spectacular in a white outfit.
He kissed her on the cheek the first time, hugged her, and then gave her another kiss before moving on. Beyoncé can be seen adjusting her hair after the interaction, a gesture that many social media users interpreted to mean she was uncomfortable.
ONLINE OUTRAGE
Twitter user @farhana_io, who also posted a clip of the kiss, warned:
"2nd kiss was unnecessary & uncomfortable. Don't do that again. We women so often get touched, kissed, groped & poked in instances exactly like this (at an event, at work, etc). WE DON'T LIKE IT. It's time to no longer let these moments of discomfort slide."
BEYHIVE IN ACTION
Other Twitter users got into the conversation, calling out Hardwick for kissing Beyoncé; some seemed to have a problem with the fact that the actor did not stop after the first one.
The Beyhive, famous for their ruthless defense of the "Formation" singer, also took the fight to Hardwick's Instagram page where they filled his comment section with stern warnings, and of course, their trademark bee emojis.
"You don't have the tax bracket to double kiss Beyoncé," wrote one angry fan in comments captured by The Shade Room. "Try that [expletive] again, and you gone lose ya life."
"Fall back bro," chimed in another while a third person claimed, "I'm pressing charges!"
DEFENSE FOR HARDWICK
While it seems like the entire social media universe is against Hardwick, there are those who don't think the actor did anything inappropriate and are calling out the Beyhive for making a big deal out of the issue.
Twitter user, Page Kennedy, wrote:
"I'm still bugging on The Omari Hardwick kissing B thing. I honestly didn't see anything wrong with it. He was being polite. Not creepy. He left immediately. I think we reaching cause its a story. Had Obama Did that would we had taking it the same?"
"He was being polite saying hi and bye. The timing was just awkward," echoed another. "Don't make this a man crossing the line thing. Y'all out here really trying to make something out of nothing!"
Hardwick, who clinched the "Outstanding Actor in a Drama Series" award at the event, is yet to address the controversial kiss and neither has Bey or Jay-Z.
Beyoncé was honored with the Entertainer of the Year award while her rapper husband of almost 11 years took home the prestigious President's Award.
Please fill in your e-mail so we can share with you our top stories!