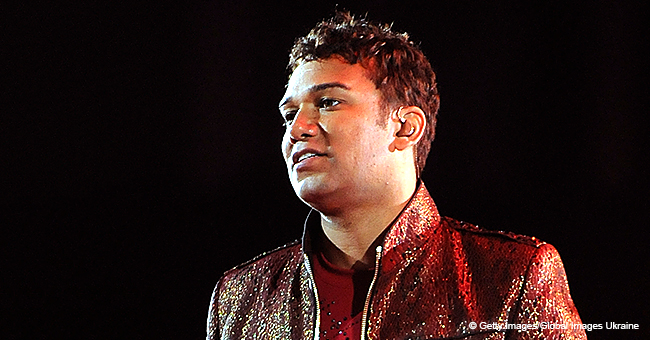 Tito Jackson's Son Seems Heartbroken as He Details Recent Parole Hearing of Mom's Murderer
It doesn't matter if the man who murdered his mother was denied parole. For Tito Jackson's son, Taryll Jackson, it will never bring his mother back. DeeDee Jackson was killed by her boyfriend in 1994.
Taryll Jackson took to his Instagram shortly after attending the parole hearing of his mother, DeeDee Jackson's murderer. He wrote a bittersweet message revealing to fans that the man convicted for taking his mother's life in 1994 was denied parole.
DETAILS SURROUNDING DEEDEE'S 1994 MURDER
The man, Donald Bohana, who was DeeDee's boyfriend, was charged with second-degree murder and was sentenced to 15 years to life after authorities discovered DeeDee dead in his home's pool. Naked and with traumatic injuries from blunt force, DeeDee drowned while also heavily intoxicated.
"Although the man that murdered my Mother was denied parole, there is no victory or win because nothing will bring her back."
An also naked Donald who was found kneeling beside DeeDee's dead body laying by a tree claimed she was trapped in the deep end of the pool and died after he failed to save her. But the investigation revealed he had a motive for killing her. He allegedly wanted to extort money from the Jacksons' using DeeDee and lashed out at her when she refused. He was $2 million in debt at the time. He was charged with murdering DeeDee four years after the crime.
TARYLL'S SENTIMENTS AFTER RECENT PAROLE HEARING
Taryll revealed feeling emotional sitting through March 28's hearing and having to relive the pain of losing his mother. Sharing an old photo of DeeDee, he wrote,
"Very emotional and tough day today. Although the man that murdered my Mother was denied parole, there is no victory or win because nothing will bring her back."
He also thanked friends and family who showed support.
"I appreciate you. It's been many years, but it still hurts like yesterday. Your love was really needed and I thank you for being there for me."
TARYLL'S BROTHER'S OWN HEARTACHE
Taryll's brother, Taj Jackson likewise tweeted about the emotional day.
"Yesterday we had to drive 3 hours away to face my mom's murderer for his parole hearing. The day was difficult, long, and emotional. But in the end, he was denied parole again."
BROTHERS PAYING TRIBUTE TO DEEDEE ON HER BIRTHDAY
Incidentally, it was DeeDee's birthday yesterday. Taj paid tribute to his mother by sharing a photo of her with him as a baby.
"Happy bday to my late mom, Dee Dee. The invaluable lessons you taught me will be with me forever," he wrote to caption the pic. "Although you are no longer physically here, I know you are my angel watching over me. I feel so lucky to be your son. I will continue to live life to make you proud, as your 1st born."
Meanwhile, Taryll also shared a throwback photo with his mother when he was a young boy playing baseball.
"I remember this day like yesterday. I know exactly where we were and how you made me stop and take a photo. Here I am many years later extremely thankful you did because this is one of the few pictures I have of us together."
"I love you and thank you for all the lessons you taught me. Life can be challenging at times and I definitely could have used your guidance and support. You were my strength and gave me the confidence to overcome anything. That's why I struggle so much without you. I miss you and think about you always. #happybirthday #mom #love#deedeejackson."
TITO AND DEEDEE
Tito and DeeDee were married for 21 years before divorcing in 1993. They met as students at Fairfax High School. They also have a third son, TJ. Tito questioned DeeDee's death when he found out she had drowned. He said she was terrified of water. Her bruises made him suspect it was foul play.
Bohana is currently serving his 21st year in prison.
Please fill in your e-mail so we can share with you our top stories!