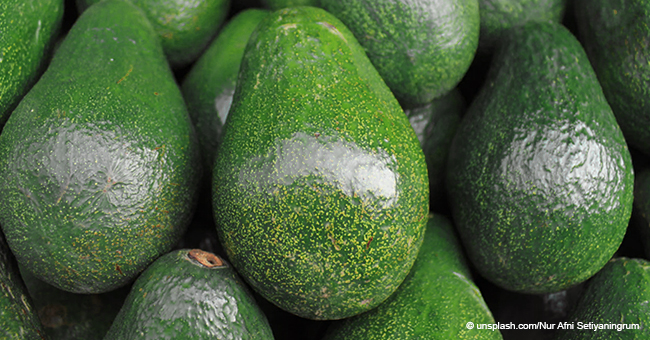 USA Could Be Left without Avocados if President Trump Shuts down the Mexican Border
Last Friday, President Donald Trump threatened to close the Southern Border shared with Mexico this week. He gave the threat because he wanted Mexico to "immediately stop" the surge of illegal immigrants flooding into the United States (US).
However, if he follows through with his promise, US consumers would find themselves with a high shortage of fruit, vegetables, and alcohol.
Mexico is responsible for exporting avocados, limes, and tequila to the US. According to the US Department of Agriculture, they're also responsible for nearly half of all imported vegetables and 40 percent of the fruit.
If President Donald Trump goes ahead with his threat to close the Southern Border, America would run out of avocados in 3 weeks. Steve Barnard, president and chief executive of Mission Produce, the largest distributor and grower of avocados in the world, confirmed the news.
"Mexico doesn't immediately stop ALL illegal immigration coming into the United States."
He said:
"You couldn't pick a worse time of year because Mexico supplies virtually 100 percent of the avocados in the U.S. right now. California is just starting and they have a very small crop, but they're not relevant right now and won't be for another month or so."
Trump revealed that there was a "very good likelihood" he would close the border this week if Mexico did not stop immigrants from getting into the US. Officials from the US Customs and Border Protection (CBP) said last month was set to exceed 100,000 border apprehensions.
It's the highest monthly total in a decade. Last week, agents revealed that they had more than 12,000 migrants in custody.
Closing it down would affect millions of legal border crossings and asylum seekers. Billions of dollars in trade and about $137 billion food imports would be badly affected by a border shutdown.
Monica Ganley, a principal at Quarterra, a consultancy specializing in Latin American agricultural issues and trade shared her take on the matter.
She explained:
"When a border is closed or barriers to trade are put in place, I absolutely expect there would be an impact on consumers. We're absolutely going to see higher prices. This is a very real and very relevant concern for American consumers."
However, Mexico would also suffer from the shutdown. The country is currently the largest importer of US exports of diesel and gasoline.
Some of the refined fuel is transported by railway. Trump hasn't clarified if rail terminals would be affected by the closures.
The currently imports from Mexico have nearly tripled since 1999. Mexico used to supply less than a third of imported produce but now they are responsible for 44 percent.
The US imports its majority tomatoes, cucumbers, blackberries, and raspberries come from Mexico. America could find other countries to trade with but opening those channels would take time, according to Ganley.
Barnard added, "We would be out of business for a while."
Trump also tweeted about the matter blaming Democrats for the influx writing:
"The DEMOCRATS have given us the weakest immigration laws anywhere in the World. Mexico has the strongest, & they make more than $100 Billion a year on the U.S. Therefore, CONGRESS MUST CHANGE OUR WEAK IMMIGRATION LAWS NOW, & Mexico must stop illegals from entering the U.S. through their country and our Southern Border."
The president added:
"Mexico for many years made a fortune off of the U.S., far greater than Border Costs. If Mexico doesn't immediately stop ALL illegal immigration coming into the United States through [sic] our Southern Border, I will be CLOSING the Border, or large sections of the Border, next week."
Please fill in your e-mail so we can share with you our top stories!