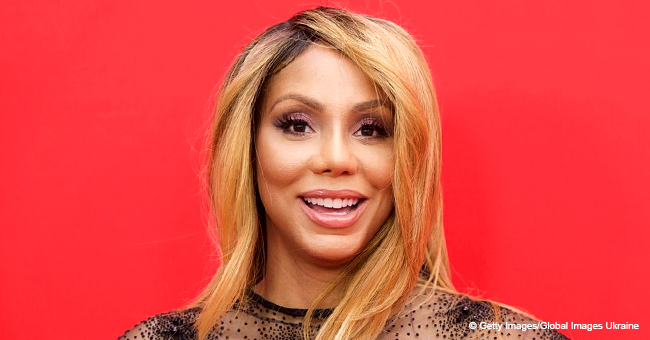 Tamar Braxton and Her Nigerian Boyfriend Kiss and Make up after Singer Announced Split
Tamar Braxton and her boyfriend are back together after a short split, sharing a PDA-filled video on Instagram about how they were able to fix things after their fight.
People were shocked about the sudden split between Tamar and her new Nigerian boyfriend, but it turns out they were able to patch things up right away after a fight. The two of them looked absolutely smitten by one another, talking things through.
While fans were happy to see them back together, they were busy trying to read what their lips were saying as they muted the video. On her caption, however, Tamar made sure to let everyone know that their relationship was for keeps.
"I be mad, mad but not too long at this one. [He's] way too fine for that. #forever&everbruh #D&T I'm EXTRARXTRA.com #helikesittho."
TAMAR'S IMPULSIVE SOCIAL MEDIA RANT
Before March 2019 ended, Tamar Braxton announced that she was "single... ready to mingle" as she broke up with her new boyfriend just months after they first began dating.
After finally deciding to go public with her relationship, she reveals just weeks later that they broke up. She first revealed she was dating a man named Yemi during her September 2018 guesting on "The Wendy Williams Show," sharing how they met at a friend's birthday party.
Right before their quick breakup, the singer celebrated her 42nd birthday with her man in tow.
However, while things seemed to be going well for both of them, things went south when Tamar posted a cryptic message that read "Trust NO ONE" on her Instagram.
Confirming that the cryptic message was indeed for her man, she wrote that she was single and ready to mingle on her Instagram stories.
It turns out that the couple just had a huge fight, and are now back in each other's arms. Anger got the best of Tamar during that moment, but now that things have cooled down, the two of them are back to normal and looking happier than ever.
Please fill in your e-mail so we can share with you our top stories!