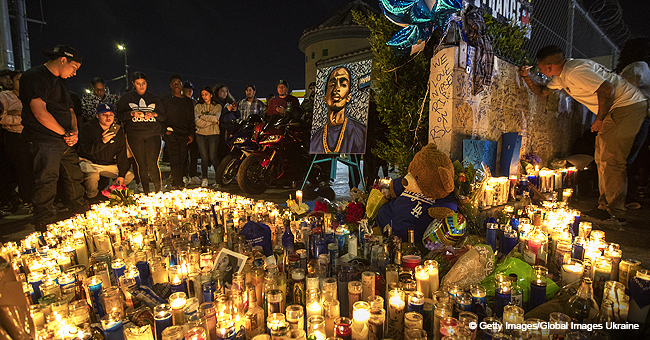 Nipsey Hussle Memorial Ends Abruptly Leaving at Least 19 Injured after Stampede Broke Out
A vigil in honor of the murdered rapper Nipsey Hussle turned into a stampede in which 19 people were injured.
The LA community held a vigil to murdered rapper Nipsey Hussle outside the Marathon Clothing store in the Hyde Park neighborhood where he was killed.
What started as a peaceful expression of grief for the loss of a man who was deeply involved in improving his community, turned into a stampede when a fight broke out in the heart of the tightly-packed crowd.
OFFICIAL REPORTS 19 PEOPLE HOSPITALIZED
According to official accounts, 19 people were transported to nearby hospitals on the evening of April 1, 2019.
Most of the victims were suffering from what was described as "trample injuries" although there were reports that at least one person had been stabbed.
The rapper was shot down in front of his clothing store by a gunman who escaped in a getaway car on Sunday afternoon.
MOURNERS IN CRITICAL CONDITION
Of the 19 injured, two were described as being in critical condition, and two more were said to be in serious condition. One of the victims in a serious condition was hit by a car which had plowed through the crowd.
POLICE APPEAL TO NIPSEY HUSSLE FANS FOR CALM
LAPD officers on the scene appealed to the mourners to remain calm, and tried to control the situation., rendering assistance to many of the frightened and less seriously injured bystanders caught in the stampede.
NIPSEY HUSSLE WAS WORKING TO END VIOLENCE
The LAPD has revealed that Nipsey Hussle was scheduled to meet with high ranking police officials the day after his unexpected death, in a bid to end the violence that claims so many lives in East LA.
The rapper was shot down in front of his clothing store by a gunman who escaped in a getaway car on Sunday afternoon.
POLICE IDENTIFY SUSPECT IN NIPSEY HUSSLE'S KILLING
LAPD identified the suspect in the horrific shooting of rapper Nipsey Hussle through surveillance videos from the scene, and images posted on social media by witnesses.
The man identified as Eric Holder, 29, of Los Angeles, walked up to the rapper and shot him several times in the torso, and once in the head, before fleeing the scene. Two bystanders were also injured by the gunman.
Holder is a suspected gang member thought to have been acquainted with Hussle. Holder and two other men had approached the rapper at his Marathon Clothing store in Hyde Park. The men engaged in a conversation, and Holder left, only to return with a gun to kill the rapper. LAPD is looking for Eric Holder, who is wanted for questioning on charges of murder.
Please fill in your e-mail so we can share with you our top stories!