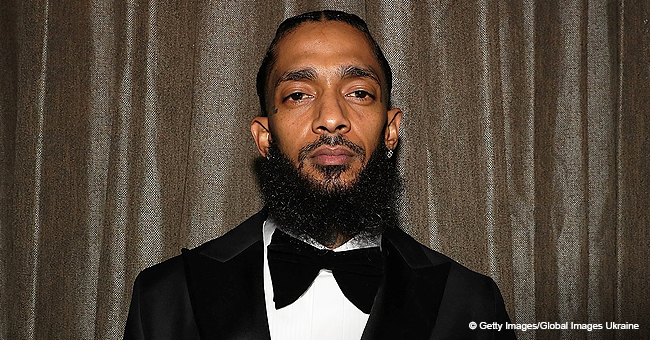 Nipsey Hussle Had Planned to Meet Cops to Discuss Gun Violence before He Was Fatally Shot
Rapper Nipsey Hussle was shot dead just one day before he was scheduled to meet with the LAPD Police Chief to discuss gang violence.
Nipsey Hussle's murder came one day before the rapper was scheduled to meet up law enforcement officials to discuss ideas to end gang violence in Los Angeles.
Rapper Nipsey Hussle was shot dead outside his clothing store, The Marathon Clothing, in LA on March 31, 2019.
TRAGIC DEATH OF A TALENTED MUSICIAN
Apart from being a talented Grammy-nominated rapper, Hussle was active in his community and was striving to end the scourge of gang violence that claimed so many young lives in the streets of LA.
LA Police Commissioner Steve Soboroff revealed:
"We (@LAPDChiefMoore and I ) were meeting , at the request of @NipseyHussle with him and @rocnation tomorrow at 4pm to talk about ways he could help stop gang violence and help us help kids. I'm so very sad."
Police believe the shooter knew Hussle and that his murder may have been the settling of a personal score.
NIPSEY HUSSLE'S GANG TIES
Hussle is of Eritrean descent and was raised in the Crenshaw neighborhood in LA. He is said to have had ties to the Rollin 60s Neighborhood Crips gang.
The gang was described as the largest black criminal street gang in LA, with over 1,600 active members. Police have yet to confirm a connection between the gang and Hussle's death.
NIPSEY HUSSLE'S KILLER WOUNDED TWO MORE
According to the Los Angeles Police Department, the shooter was a black male who opened fire on the rapper, hitting him five times in the torso and once in the head. Two bystanders were wounded before the man escaped in a getaway vehicle.
NIPSEY HUSSLE'S COMMUNITY WORK
From his early involvement in a gang, Hussle evolved into an active member of his South LA community and helped found the Destination Crenshaw arts project, and a project called Vector 90 where young people could study science, technology, and mathematics.
LAPD Chief of Police Michel Moore revealed that Hussle's death was part of the growing wave of violence in South LA:
"Tonight's homicide in South LA represents the latest loss in a troubling surge in violence. Since last Sunday 26 victims have been shot & 10 homicides—that's 36 families left picking up the pieces. We will work aggressively with our community to quell this senseless loss of life."
Nipsey is survived by his wife Lauren London, with whom he shared a two-year-old son Kross, and his daughter from a previous relationship, Emani.
NIPSEY HUSSLE'S LAST MINUTES
Just moments before an unknown man shot him dead, Nipsey Hussle, 33, posed for what would be his last photo alongside a fan's child.
His last tweet, three hours before his death, is haunting, and a sad foretelling of what was to come:
"Having strong enemies is a blessing."
Police believe the shooter knew Hussle and that his murder may have been the settling of a personal score.
Please fill in your e-mail so we can share with you our top stories!