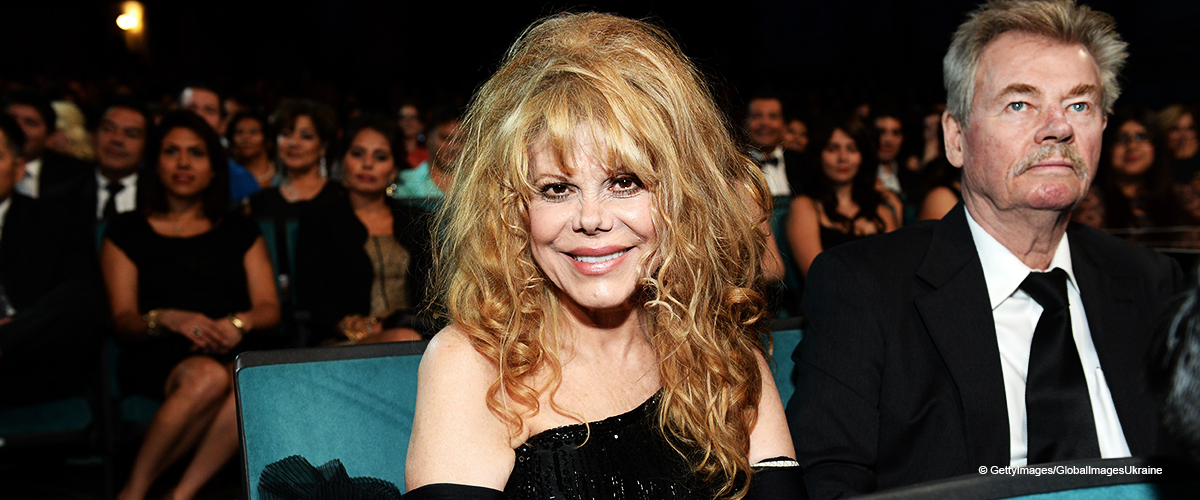 Here's How Charo 'Followed the Tradition of Many Cultures' in Honor of Her Late Husband
As a tribute to her late husband Kjell Rasten, Charo posted a video where she and her son Shel "followed the tradition of many cultures around the world" to honor the family's former patriarch.
As a caption to the video posted on Monday night, 68-year-old Charo first apologized to fans as her original post accidentally got deleted before she shared the touching tradition.
"Hola, amigos. We just finished planting this cute little baby cherry tree in honor of my husband," Charo started the video and elaborated with a glass of red wine one hand and spade in the other. "There is a tradition that when a life finishes, you plant a tree, another life starts," she added.
She chucked the spade aside and softly touched the newly planted tree while she explained how the cherries would bring food to animals and people alike before she turned to her son.
"In memory of your father. Salud. Amor. Happiness. Kjell, rest in peace. You will never, ever, ever, ever be forgotten. I love you," she said as Shel added, "Cheers."
As part of the caption, Charo wished her friends were there to experience it with her, as his love overwhelmed her heart with peace love in her heart.
According to the autopsy report obtained by RadarOnline, it was Charo who found her husband Kjell in their Beverly Hills home's backyard on February 18, 2019, with a self-inflicted gunshot wound to the head and barely alive.
The report further stated that Kjell arrived at the hospital with fixed pupils and agonal breathing, the same as when emergency personnel found him at the scene. Officers got dispatched to their home at 12:31 pm on Monday and passed away at Cedars-Sinai Medical Center at 1:00 pm.
"Yesterday, Kjell, My husband of forty years and the love of my life killed himself. There are no words to describe what we are feeling now," Charo said in a statement. "He was an amazing man, a great husband and the best father I could imagine to our son. He dedicated his life to loving and supporting his family."
Kjell suffered from a dreadful and rare skin disease named Bullous Pemphigoid which causes large fluid-filled blisters along the creases of the skin in areas around the stomach, groin, and armpits.
There is no cure for the condition although his symptoms got managed by an array of medications he had to take. However, Kjell's health declined over recent years, and he became increasingly depressed. "That, along with the many medications he needed to take, became too much for him, and he ended his suffering," Charo added.
At the end of her statement, Charo reiterated that loved ones should take extra care of those close to them who struggle with depression as she said:
"None of us had any idea this could happen to such a wonderful, kind and generous man. Please, if anyone you know and love is suffering from depression or illness, hold them close, tell them you love them with all your heart and that the world is better because they are in it. Get any help you can. Suicide is not the answer."
The Spanish-American actress married Kjell Rasten in 1978, and since his death, Charo and their son Shel received an outpour of support from fans. Late last month she took to Instagram to thank everyone for helping her through the worst time in her life.
Please fill in your e-mail so we can share with you our top stories!