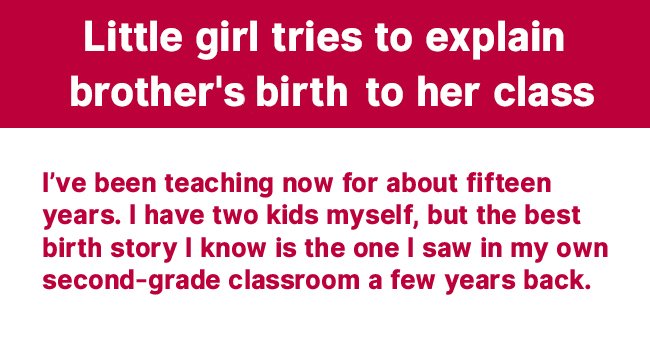 Little Girl Tries to Explain Brother's Birth to Her Classmates

A teacher shared a little girl's delightfully amusing description of her brother's birth.
A teacher hosting show-and-tell for her second-grade class expected the usual stories built around favorite toys or pets.
She was astounded when a sweet-faced little girl called Erica stood up and shared a very unusual story for show-and-tell.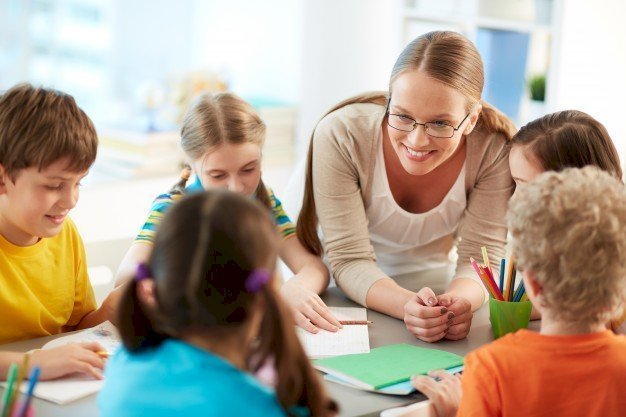 A teacher and students. Photo: Freepik
Erica had a pillow stuffed under her sweater and was carrying a photograph of a baby. "This is Luke, my baby brother, and I'm going to tell you about his birthday," she began.
SHARING THE STORY OF HER LITTLE BROTHER'S CONCEPTION
She continued: "First, Mommy and Daddy made him as a symbol of their love, and then Daddy put a seed in my mother's stomach, and Luke grew in there. He ate for 9 months through an umbrella cord."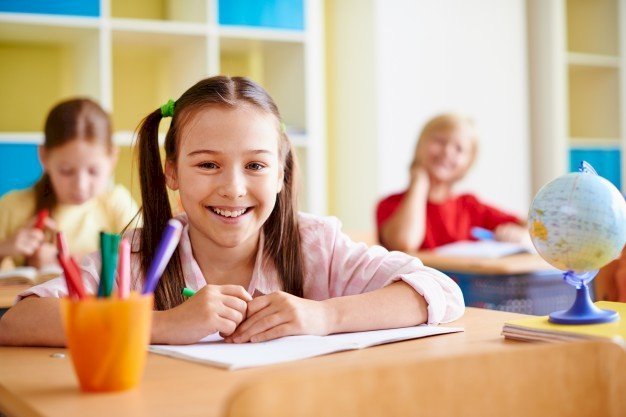 A student in a classroom. Photo: Freepik
THE BABY ATE THROUGH AN "UMBRELLA CORD"
Then Erica placed her hands behind her back and mimicked labor pains.
"Then, about two Saturdays ago, my mother starts going, 'Oh, oh, oh! She walked around the house for, like an hour, Oh, oh, oh! My father called the middle wife. She delivers babies, but she doesn't have a sign on the car like the Domino's man. They got my mother to lay down in bed like this."
My mother had this bag of water she kept in there in case he got thirsty, and it just blew up and spilled all over the bed.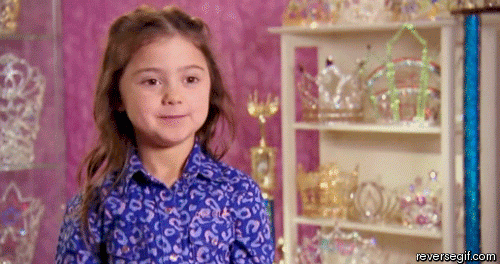 Little girl sharing her story. Photo: Giphy
And little Erica lay down with her back against the wall and placed her hands on her pillow-inflated tummy.
ERICA MIMICKED HER MOM'S LABOR
"And then, pop! My mother had this bag of water she kept in there in case he got thirsty, and it just blew up and spilled all over the bed, like psshhheew !"
Erica parted her legs and mimicked the water flowing out.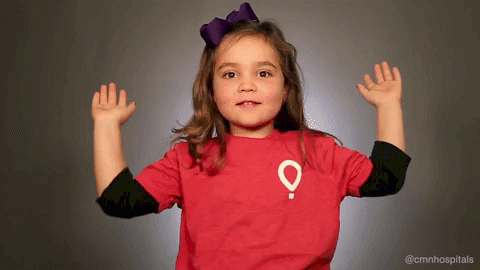 Source: Giphy
THE "MIDDLE WIFE" TOLD ERICA'S MOM TO PUSH
"Then the middle wife starts going push, push, and breathe, breathe. They start counting, but they never even got past 10. Then, all of a sudden out comes my brother. He was covered in yucky stuff they said was from the play-center, so there must be a lot of stuff inside there."
Erica finished her presentation with a stately bow and walked off to riotous applause especially from her teacher who vowed to bring a camcorder to every show-and-tell from now on in case another child tells a story as hilarious as Erica's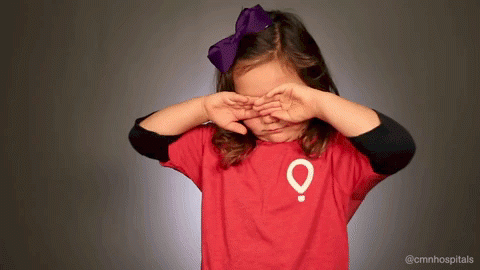 Source: Giphy
Another hilarious story concerns a little boy who preferred a puppy to a baby brother.
HOW PUPPIES ARE MADE
A father and his 6-year-old son were walking down the street, and they came across two dogs having sex.
The boy was shocked by what he saw and asked his father "Daddy, what are they doing?"
The father, not wanting to lie to his son, said: "They're just making a puppy."
"OK," said the son, and the father was relieved by his acceptance of the explanation.
The next day, the son burst into his parents' room and saw them having sex.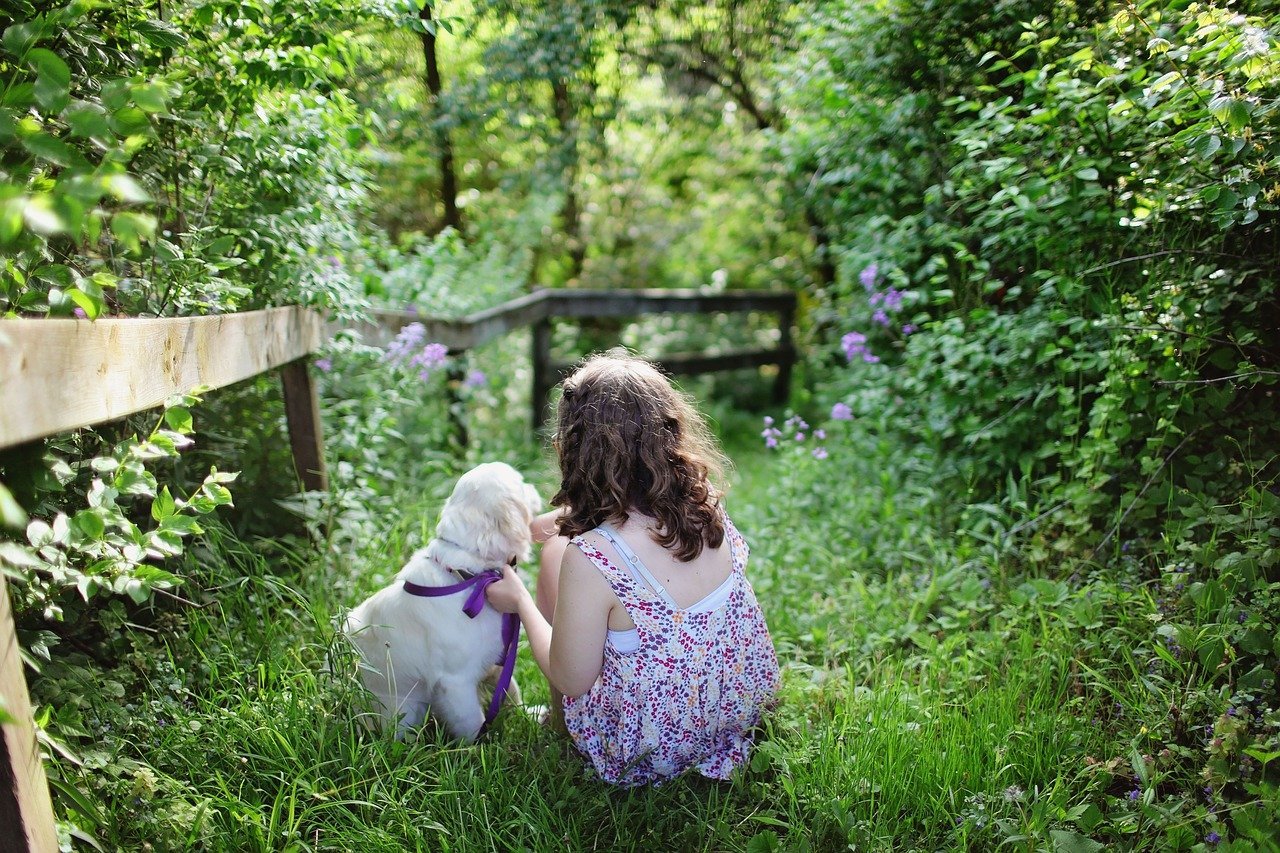 A puppy and a little girl. Photo: Pixabay
The father jumped up and quickly covered himself.
He walked downstairs with his son, and sat down for what he knew would be a challenging conversation.
His son asked him "Daddy, what were you and mommy doing?"
Wanting to be honest with his son, the man said: "Mommy and I were making a baby."
His son paused for a long moment, then said:
"Flip mommy over; I want a puppy!"
Please fill in your e-mail so we can share with you our top stories!