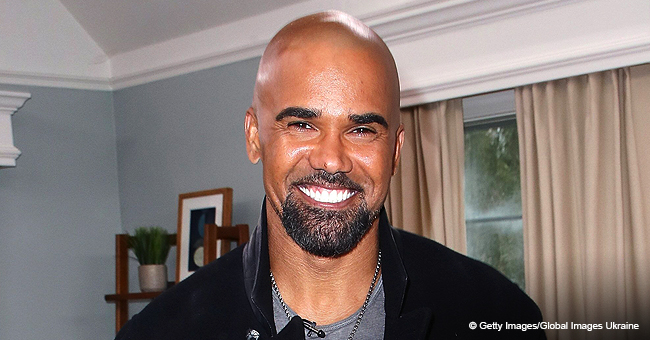 Shemar Moore 'Celebrates Life' with Mom in New Video after His 2 'Best Friends for 12 Years' Died

Popular actor and fashion model, Shemar Franklin Moore, shared a sweet video on Instagram of him and his Mother celebrating life as he just lost two of his best friends to the cold hand of death.
In the emotional video, a slow heart-wrenching song played in the background while Shemar used the platform to let the world know that he just lost his two best friends.
"We lost Shuggie Boogie, we lost Moe Diggity, we cried a lot, but we got each other," the "Criminal Minds" star revealed.
Although Shemar was conveying the bad news to the public, he still seemed happy and hopeful.
In another Instagram post, the handsome actor shared a photo of the two British bulldogs that he considered his best friends for twelve years. In the post's caption, "The young and restless" star revealed how close they all were and how Shuggie Boogie and Moe Diggity passed away.
"Moe died Tuesday night at 7 pm. He was tired but went out beautifully and peacefully in his sleep. Shug died this morning peacefully next to me sleeping under the dining room table with him. He had tears in his eyes yesterday and clearly missed his PARTNER IN CRIME," he wrote.
This is a trying time for Shemar who lost his brother less than two months ago. In another post dedicated to his canine buddies he wrote, "Enough rain…let the sunshine," hinting at how he felt about his recent trials.
The forty-eight-year-old wasted no time in turning to his seventy-three-year-old mother, Marilyn, who has survived with multiple sclerosis (MS) for about forty years. He used the opportunity to appreciate her saying,
"I got my start from her, and I'm gonna finish what she started."
He also added that he'd be lost without his mom in the touching clip.
Shemar, a huge advocate for MS awareness, recently moved his mom down to Los Angeles so that she could be close by and be able to enjoy the beach view. His love for his mother didn't grow overnight. The actor was raised mainly by his mom, and as a result, he is very fond of her.
Some time ago, he revealed in an interview that his dad, Sherrod Moore was locked up in San Quentin for some time and that Sherrod's imprisonment had everything to do with Marilyn. Even though the TV star loves his dad, he still keeps his distance and gives more attention to his doting mother.
Please fill in your e-mail so we can share with you our top stories!