'I'm Not Ashamed,' Jodeci's DeVante Swing's Daughter Defends Being a Stripper after Harsh Criticism
Dyana DeGrate, daughter of Jodeci Singer DeVante Swing, reveals she strips for a living and feels no shame about it. The 30-year-old also opens up about her relationship with her father and what he thinks of her profession. 
DeVante Swing's daughter, Dyana DeGrate, lashed out at the critics who slammed her for being a stripper. The 30-year-old mother took to Instagram to defend her choice of occupation after her son's father attempted to expose her.
He tried to blackmail her with the information by threatening to tell their child. So she's speaking up to reveal her truth. 
"Idgaf who's daughter I am or mother, I do what's necessary and I don't sell my v***a"
HUSTLING TO SURVIVE
Dyana shared a selfie where she's dressed in fishnet lingerie and explained to her followers that she finds no shame in her job which helps her to make ends meet.  
"If you know anything at all about me you know all I know how to do is hustle and survive, MY ENTIRE LIFE, & most IMPORTANTLY IM NOT ASHAMED OF [expletive]," she wrote to caption the pic. 
She further stressed it's immaterial who her parents are while dispelling the idea that she prostitutes herself. 
"Idgaf who's daughter I am or mother, I do what's necessary and I don't sell my v***a. F*** that. F*** opinions..."
Soon, Dyana's comments section turned into a site for discussion as she responded to people who judged her choices. 
"my father is not the type of man to accept. Period."
REFUSING TO ACCEPT
One particular inquiry prompted her to spill about her real relationship with her father. When asked why she wasn't getting any support from him considering the Jodeci singer's stature, she wrote,
"girl I'm #GROWN and haven't asked either one of my parents for sh*t. My mom taught me how to survive and hustle & my dad taught me how to not give a Fu*k… I only ever got the tip of the silver spoon, but I never needed it." 
She continued, 
"They don't owe me anything, the fact that ur asking implies I'm incapable of handling MY OWN SH*T. Which I am and have been doing since my mom left at 14 from her, and my dad at 19 when I made a choice my father is not the type of man to accept. Period."
FIGHTING TO SURVIVE
DeVante is one of four members of the R&B group Jodeci which began to make waves back in the 90s. In 1993, he was famously robbed at home.
In a 2017 interview with VladTV, his bandmate, Mr. Dalvin, revealed the incident almost killed DeVante who managed to bite off a finger of his assailant.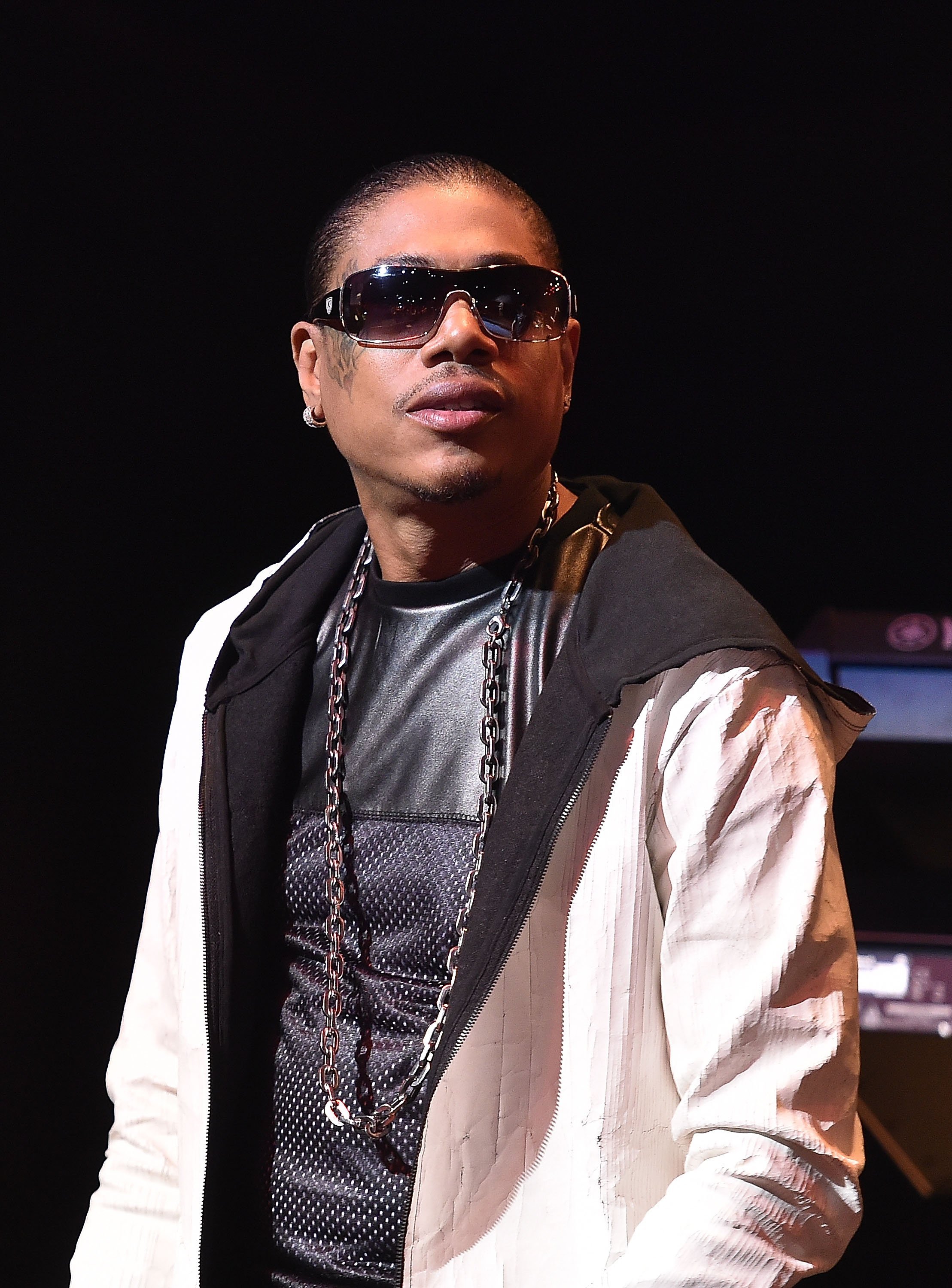 Mr. Dalvin recalled getting worried after DeVante failed to show up at his party that night. Along with their two other groupmates, K-Ci and Jo-Jo, he decided to check on DeVante at home. There they discovered him tied up and severely beaten with his skull wide open. 
The robbers who were reportedly cousins escaped with $20,000 worth of jewelry. It was later revealed one of them killed the other. The survivor was arrested and is currently in prison.