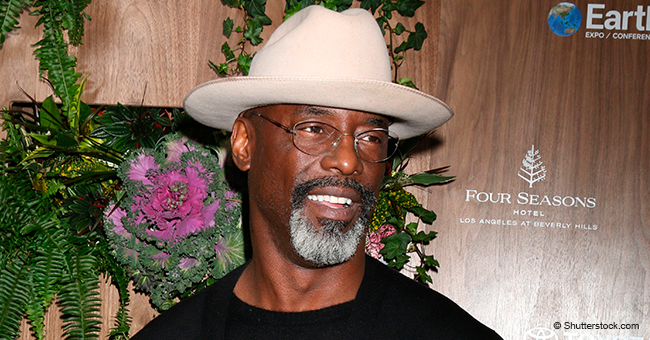 Actor Isaiah Washington Praised Trump for 'First Step Act' and Pointed out Obama's Lack of Action
Isaiah Washington took to Twitter on Monday to support President Donald Trump for the First Step Act. He also revealed that he was invited to the White House to celebrate the new bill.
The actor criticized former President Barack Obama for failing to acknowledge his work while he was in power.
Isaiah Washington is an activist who fights for Black people. On Twitter, the actor praised President Donald Trump for signing in the First Step Act which is in accordance with Washington's general work.
The new bill aims to reform the criminal justice system and prisoner rehabilitation. In his tweet, Washington also revealed that he was invited to the White House to celebrate the legislation and hear calls for more reform.
Part of his tweet criticized former President Barack Obama for failing to acknowledge "the Black Agenda." The actor compared the two presidents and noted that Obama had never asked to speak to him about his work.
The former "Grey's Anatomy" and "The 100" star wrote:
"I voted for 44 twice. I even checked my emails in his Senate Office while lobbying for Salone to be given another chance to rebrand. Not once in 8 years was I given any support regarding Africa or the Black Agenda, but 45 invites me to the WH to celebrate the #FirstStepAct."
Washington's follow-up tweets noted that the bill was the first step to "end mass incarceration." He also called for Trump to deliver reparations in 2020.
Last year, the First Step Act was passed by Congress and gives judges more discretion when sentencing some drug offenders. It also aims to help with prisoner rehabilitation initiatives.
Both Republicans and Democrats supported the bill noting that mandatory minimum laws had churned out unfair sentences in many drug-related cases. Trump revealed that people with criminal backgrounds were unemployed at up to five times the national average.
In more tweets, Washington shared a series of photos alongside prominent men and women who he credited with working to get the act passed. He also shared a number of videos from inside the East Room at the White House.
The president and Vice President Mike Pence were seen speaking with former prisoners who'd benefitted from the bill. Trump stated that a "Second Step Act" would be used to focus on "successful re-entry and reduced unemployment for Americans with past criminal records."
He shared that within five years the unemployment rate for ex-prisoners would be cut down to single digits. His administration's budget for the next fiscal year proposes more than $500 million to help prisoners succeed after being release.
On Monday, the president declared April as First Step Act Month. About the US he said, "We're a nation that believes in redemption," and speaking to former inmates he added "You're gonna have an incredible future."
Please fill in your e-mail so we can share with you our top stories!