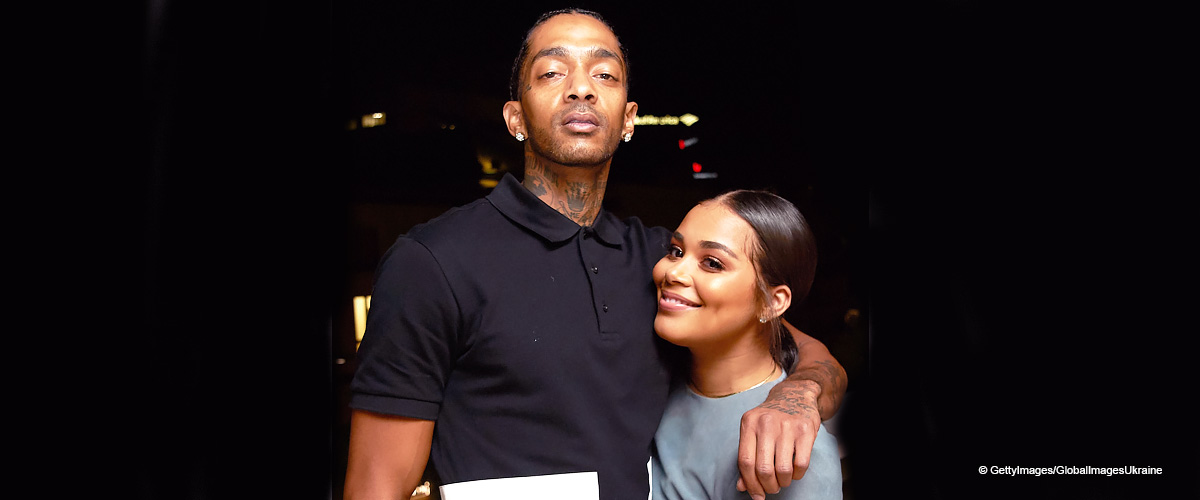 Nipsey Hussle's Longtime Partner Breaks Silence for the First Time after His Tragic Death
The fatal shooting of the Grammy-nominated rapper Nipsey Hussle on Sunday sent shockwaves of disbelief through the nation. While still in shock and mourning the loss of her longtime partner, Lauren London paid tribute to the love of her life.
Two days after Nipsey got shot in Los Angeles, Lauren shared her grief on Instagram with a touching tribute and a slideshow of family photos.
Among the images are never before posted photos that show their two-year-old son, Kross's face. "I am completely lost," London wrote.
Other images depicted Nipsey and Kross spending quality time together, while the 34-year-old actress also has another son Cameron Carter with rapper Lil Wayne.
Mere hours before Lauren's Instagram post, police arrested a suspect in the Bellflower neighborhood of Los Angeles named Eric Holder for Nipsey's murder, according to the LAPD:
The shooting occurred in front of his Hyde Park clothing store, Marathon Clothing Company, on Sunday afternoon during which two other men also got shot.
Only hours before the 29-year-old's arrest, Los Angeles Police Chief, Michael Moore appealed to the suspect to surrender during a televised statement and described Eric to be "a man who is a substantial risk to public safety and willing to use violence."
Social media posts and surveillance video helped identify Eric as the shooter who is believed to be part of a gang. Security footage from surrounding businesses captured the tragic event as it happened around 3:20 pm.
Eric and Nipsey were no strangers, and it is believed that a personal dispute between them led to Nipsey's fatal shooting on Sunday.
After an initial confrontation in front of Nipsey's store, Eric left but later returned with a handgun and opened fire. According to the Los Angeles County medical examiner's office, Nipsey sustained multiple shots to the head and torso.
The suspect then fled the scene and got into a white 2016 Chevrolet Cruze driven by an unidentified woman who got questioned by police on Tuesday night.
Nipsey got rushed to the hospital shortly after, but doctors could not save him. The second gunshot victim is said to be in a stable condition while the third gunshot victim refused medical attention.
While the shooting is not directly linked to gang violence, Nipsey had previously acknowledged his affiliation with the Rollin 60s Neighborhood Crips street gang. The rapper also worked with authorities to help end gang violence.
Los Angeles also experienced a recent surge in gang shootings, where gang violence attributed to 11 homicides and 26 other shootings in the past week alone.
In honor of the late rapper, the LA community held a vigil outside his Hyde Park clothing store where the shooting took place.
But what started as a peaceful gathering suddenly turned into a stampede during which 19 people got injured.
Please fill in your e-mail so we can share with you our top stories!