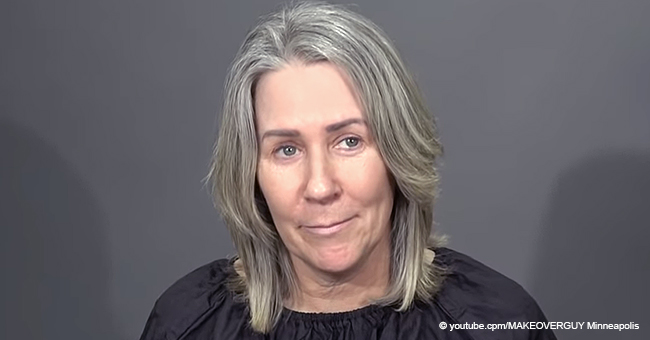 Woman Looks Unrecognizable after Drastic Makeover from a Skillful Stylist

Makeovers rebirth a person's physical appearance, and confidence, so it is no surprise that Christopher Hopkins, the MakeOverGuy, has gained recognition for being excellent with his makeover skills. 61-year-old Cheryl had her wish granted, after requesting for Christopher's magic!
Famous for his videos which showed off his prowess in styling, he has earned likeness from a large number of women. The gray-haired Cheryl was ready for a tremendous change, as she contacted him asking for a change in her hair color.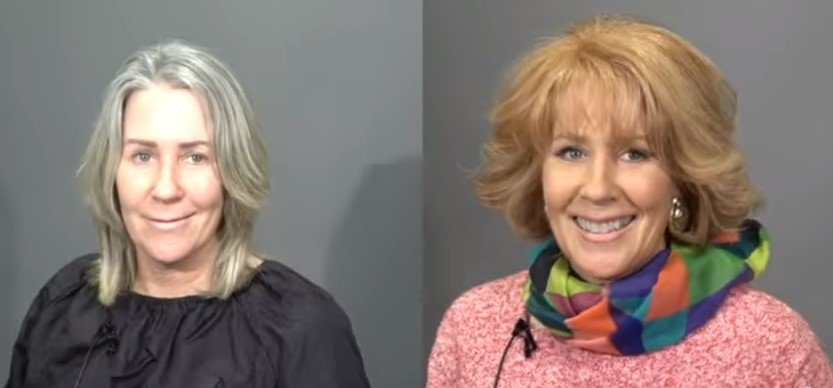 Cheryl's before and after makeover photo | Photo: Youtube / MAKEOVERGUY Minneapolis
Her trust in his expertise was outstanding. When he asked her what she wanted, she claimed that all she had at the back of her mind was for him to redefine her look, and she didn't care what he turned her into, In her words:
"Whatever, I'm fearless; let's do this."
The beauty genius created a whole new look on Cheryl, by dying her hair into a warmer shade. He shared the video on YouTube, and the comment section flooded with praises from fans, and those who admired the look.
Hair genie, Christopher works on both male and females but specifies in working on women from ages 45, and above. His expertise makes women drive from a long distance to Minneapolis where he is based.
Because of his gifted hands, his clients, mostly women applaud his works, and this has helped to bring more clients to his doorstep.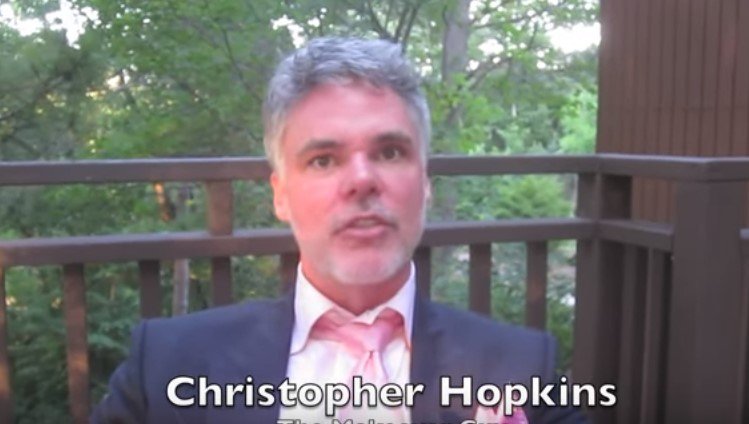 Photo of Christopher Hopkins | Photo: Youtube / MAKEOVERGUY Minneapolis
Testimonies from several women who patronized him in the past are proof that his works are phenomenal. According to Lisa Scott Rudquist:
" I had long hair for 25 years, and just wanted a fresh look, the results are one, confident woman, revitalized energy, and happiness on the inside and outside."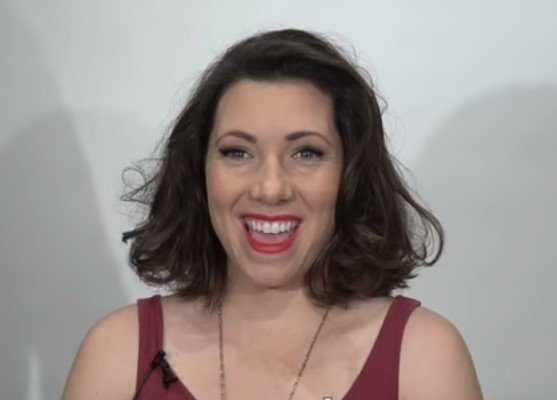 Lisa Scott after a makeover session with Christopher Hopkins | Photo: Youtube / MAKEOVERGUY Minneapolis
Another woman, Kim Esser confirmed the quality of his job by saying :
"My experience with Christopher and his team was incredible; I traveled from Florida for my makeover...His gift is making women empowered, and to bring out their beauty."
Marci Frank, a widow, who said she needed to take care of herself, was worked on by Christopher. She was happy with the result, and she said :
"I have never had this color of hair; it's fun to step out of my comfort zone. I'm excited to go out there and show me."
Every woman's dream is to look exceptionally beautiful and young, irrespective of the age. Here are a few DIY hair related tips that yield sound results:
Always respect hair by caring for it more
Use good hair shampoos
Prevent hair from retaining moisture
And finally, blot hair, not rub after you wash.
There you have it; you could be your makeover stylist!
Please fill in your e-mail so we can share with you our top stories!