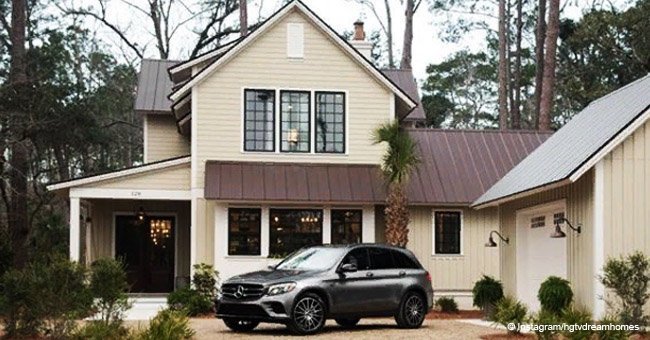 Past Winners of HGTV's 'Dream Home' Said the Coveted Houses Were Too Expensive to Maintain

While the show offers a life-changing experience, many winners don't get to keep their homes, since moving to a "Dream Home" wasn't all it's cut out to be.
Only six out of the 21 winners of the show since its inception have lived in their homes for longer than a year, and this has to do with federal income taxes being too high.
This is why most of the participants on "Dream Home" rather choose the cash prize and vehicle instead of their dream mansion. The costs of maintaining a luxury property, requiring much money and energy, makes it a better option.
Past winners of the show have opened up about what happens after they get the coveted prize. In most cases, they end up selling the home back to developers before the first year.
All the effort and costs involved in establishing in such a home is not worth it, especially since the cash prize is enough to purchase a home of their choosing and more adapted to their needs.
This means that beyond what happens in the end, winning the show can still change a family quality of life in a positive way.
The only contestant that has kept her dream mansion for an extended period was Tina Carlson from California, who won the 1998 edition of the show.
Nevertheless, she didn't get to live there, as she used as a vacation property.
She had to eventually sell her house after seven years since the federal tax bill became too steep for her.
Dave Rennie, the winner of the 2016 edition of the show, chose to take the cash prize and vehicle, and he doesn't have any regrets whatsoever regarding the decision.
Rennie said he didn't have to think twice when it came to choosing between the home and the cash-and-car option, not only due to financial issues but because he and his family didn't want to leave their hometown in Connecticut.
With the prize money, Rennie was able to remodel his family home in a similar style to the house they had been offered in Florida. And he also got to have a fancy car for the first time in his life.
"I had never personally driven a new car. I had bought one for my wife that I would drive it occasionally, but it was her day-to-day car," Rennie shared.
"We'd never purchased a vehicle with all of the bells and whistles, just the basic mode," he added.
When a house is sold back to the developer, the network puts the house on the market and, in most cases, the homes are bought within a month.
The 2017 house, located at Urban Oasis, Knoxville, Tennessee, a definite favorite with the public, was sold in a matter of days.
2018's April winner was a 29-year-old from Nashville named Emily Muniz, who reportedly had put her name into HGTV's "Dream Home" sweepstakes for ten years.
The house is located in Gig Harbor, Washington, and the entire prize package is worth over $1.8 million.
Please fill in your e-mail so we can share with you our top stories!