Couple Celebrating 82nd Wedding Anniversary Asked What Their Secret Is and the Answer Is Adorable
A North Carolina couple is making headlines for their unusual answer when asked the secret to their 82-year-long marriage.
Take a walk into any bookstore, and you're sure to find an entire section on marriage and relationship tips, but for D.W. Williams and his wife of over eight decades, Willie Williams, things aren't that complicated.
On March 31, D.W. and Willie were the celebrants at a party thrown by their granddaughter BJ Williams-Greene and other family members, reports WSOC-TV. Besides their wedding anniversary, they also celebrated turning 103 and 100 respectively.
Williams-Greene, who cites her grandparents as inspiration, gave more insight
In today's world of soaring divorce rates, many would love to know what has kept D.W and Willie for so long, but the couple reveals that there's no big secret or elaborate action plan to their long, healthy marriage.
"I don't have no secret for that, just be nice to each other."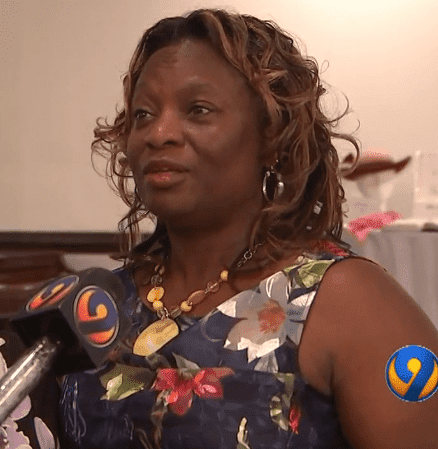 For a duo that has lived through wars, The Depression, and the Civil Rights Era, their answer is sure to surprise a lot of people.
Williams-Greene, who cites her grandparents as inspiration, gave more insight into their relationship. "It's communication and loving each other and working together," she told the outlet. "They are each other's best friend."
According to the report, D.W. and Willie had their birthdays only seven days apart earlier in March.
"To see them at this age and still doing well; it's just a blessing to have them here," Williams-Greene added.
North Carolina couple celebrates 82 years of marriage https://t.co/jRoNVhpR4E pic.twitter.com/LBsWnijB5D

— Eyewitness News (@ABC7NY) April 3, 2019
D.W. and Willie's marriage truly deserves to be celebrated as similar cases are becoming rarer by the day.
In January, Francis Ernest Platell and his wife of 70 years Norma June Platell, both died within minutes of each other while holding hands. Francis was 92 and Norma was 90.
Their daughter, Amanda, shared the story following their demise, revealing that her parents died as they lived: inseparable.
It was Norma who first moved into a care center after she developed Alzheimer's, and Francis would take a cab every day to visit her. Francis eventually joined his wife at the center, and both passed away on January 6, 2019.