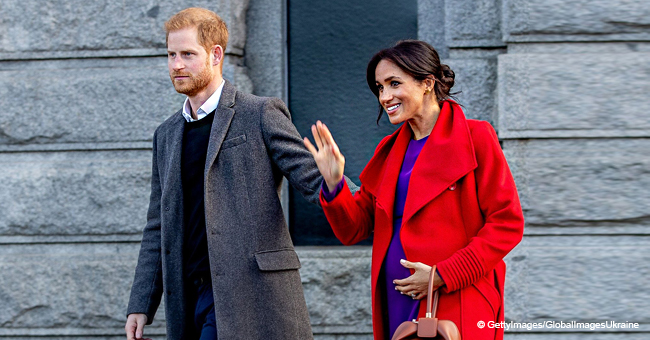 Meghan and Harry Spark Questions about Getting Their Own Twitter since Creating an Instagram Page
On Tuesday, Prince Harry and Duchess Meghan launched their official Instagram account under the name Sussex Royal. Now fans are wondering if the couple will also open a Twitter account.
However, the Sussex Royal Twitter account already exists and is owned by someone other than the Royal couple.
When Prince Harry, 34, and Duchess Meghan, 37, launched their official Instagram account, a Twitter page with the same name already existed. It is currently used by a man named Kevin Keiley from Brighton.
However, Keiley has created another Twitter handle, @sussexroyal2. The addition has made fans suspicious and excited that the Royal couple might join Twitter too.
Before Tuesday, the couple used to share the Kensington Palace handle with Prince William and his wife Duchess Kate. After the Duke and Duchess of Sussex launched their official Instagram page, Keiley's Twitter account received a lot of traffic.
Fans automatically assumed the Royal couple would also create a Twitter account under the same handle. Some fans even went as far as criticizing Keiley for having taken the handle.
Harry and Meghan have since been removed from the @KensingtonRoyal profile both on Instagram and Twitter. The cover image now shows the Duke and Duchess of Cambridge with their children.
The bio also now reads, "The official account of The Duke and Duchess of Cambridge and the Royal Foundation, based at Kensington Palace." Currently, Harry and Meghan's activities are shared by the general @RoyalFamily Twitter account.
Recently, the account tweeted images of Prince Harry's visit to the YMCA. Normally, such would be posted on the @KensingtonRoyal account.
The Royal couple's Instagram account also shared the same images.
Adding Harry and Meghan to the Kensington Royal account makes sense as the two are in the process of creating their own household separate from William and Kate. The couple will have their own staff, which will be based in Buckingham Palace.
The staff will report to the Queen's communications secretary. Keiley has since been lauded for allegedly giving up his original account to allow the Royal's to take over.
After launching their Instagram account, the Duke and Duchess of Sussex gained over 80,000 followers within minutes. They also racked over 14,000 likes for their images.
The pair launched with the joint royal blue and white monogram.
Please fill in your e-mail so we can share with you our top stories!