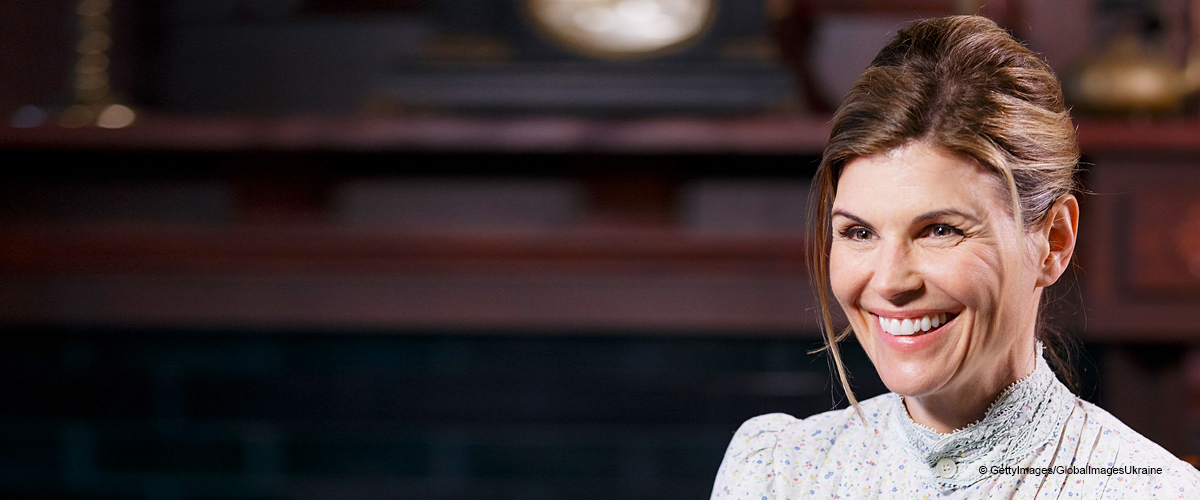 Lori Loughlin's Fans Showed Support Outside Court by Wearing Masks and Chanting 'Free Aunt Becky!'
On Wednesday, two college students left their campus to support the actress, Lori Loughlin, during her court hearing in Boston. The students explained that they didn't think she was innocent but had another reason for showing support.
Instead, the pair skipped classes and went to support her just because they were big fans of the star.
"Full House" and "Fuller House" actress, Lori Loughlin appeared at the Boston federal courthouse this week to face charges for her alleged involvement in the college admissions scam. Waiting outside for her arrival were two fans from Boston's Bentley University.
Lianna Ferrara, 20, and Alyssa Stevens, 21, came to support the actress only because they had happy childhood memories of watching her on the ABC family sitcom "Full House." The pair made paper masks of her face and chanted "Free Aunt Becky!" while waiting for her to arrive.
Ferrara explained their position saying, "We don't condone what she did." The two students both studied hard for hours for their SAT and ACT exams in order to gain acceptance to Bentley University.
They're currently juniors who are studying finance and marketing, respectively. Stevens admitted that the college scam "took people's places who worked for it, who deserved it."
Loughlin and her husband, designer Mossimo Giannulli, were accused of paying $500,000 to be part of the scheme. The bribe allegedly allowed them to give their two daughters access into USC.
Olivia Jade and Isabella Giannulli both got fraudulently recruited as crew team prospects at the college even though none of them participated in the sport. Ferrara noted that Olivia Jade "didn't even want to go to college."
"I'm graduating with a quarter-million dollars in debt. Yes, it's not OK what she did, but it's how the world works. The wealthy get ahead."
The two girls also revealed that they were "getting hate all day" for publicly supporting Loughlin. They weren't the only ones present outside the courthouse that day.
Around 20 young women gathered to watch the actress's hearing on a video monitor in an "overflow" room for people who couldn't fit into the courtroom. When the hearing was done Loughlin left with her husband while the crowd screamed, "We love you, Lori!"
One woman held a sign written, "Aunt Becky can you pay our tuition?"
Loughlin and her husband had a 6-minute hearing where they waived their right for a preliminary hearing. They also agreed to several pretrial conditions, including surrendering their passports and to possess no firearms.
After the hearing, the actress reached over to the next table to shake the hands of the prosecutors. Felicity Huffman also had her own three-minute hearing where she agreed to the same pretrial conditions as Loughlin.
Please fill in your e-mail so we can share with you our top stories!