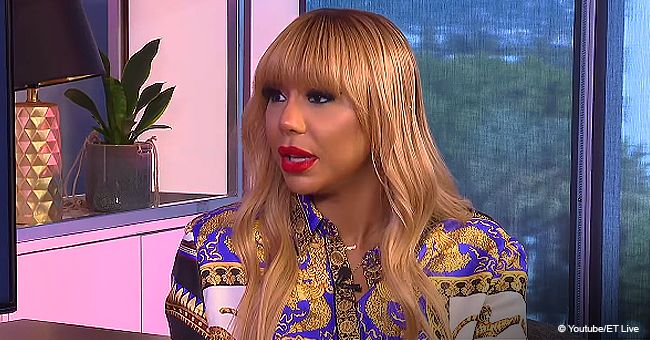 It Look like I Got the Gout on My Feet,' Tamar Braxton Flaunts Her Feet in Video & Gets Slammed
American singer, Tamar Estine Herbert, popularly known as Tamar Braxton recently shared a video via her Instagram page, where she expressed her fears of having gout. Some of her fans were supportive and caring, while others chose to make fun of her.
The popular singer and songwriter had some worries about the state of her feet and decided to share her concerns with her Instagram followers. Although being ridiculed was probably the last outcome she expected, that was the unfortunate aftermath.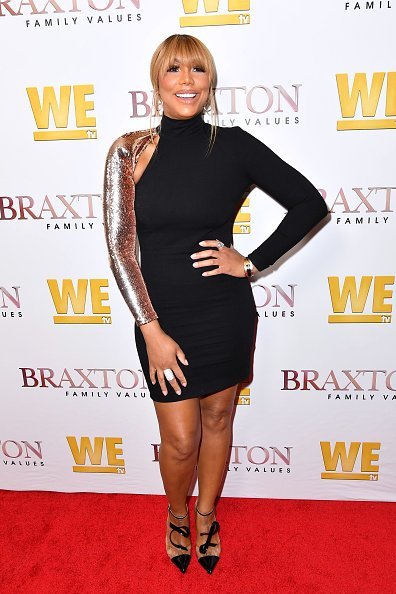 Tamar Braxton ay the premiere of 'Braxton Family Ties' | Photo: Getty Images
It all started a few weeks ago when the singer visited Atlanta and was enjoying various delicious southern dishes. Maybe she should have been more careful with what she consumed because according to her Instagram caption, the swelling of her feet was caused mainly because of the lemon pepper wings she ate.
During the video, reality television personality claimed that her situation is as a result of her being in Atlanta.
"I can't even walk, my feet are so swollen," she said. "I can't even walk. It looks like I got gout on my feet every time I come," the media figure added.
Tamar also described the situation as "salt gout" in the video clip's caption. Some of the forty-two-year-old star's fans sympathized with her and even gave her some tips to help with the swelling.
A well-wisher advised her to eat more vegetables and fruits, while another said she should try apple cider vinegar. One user even went as far as offering her a foot rub.
While some people commiserate with the musician, other people fired shots at her toenails. Most of them mistook her golden nail polish as a symptom of a medical issue with her nails. This general mistake led to the circulation of random jokes and gags that were aimed at her feet.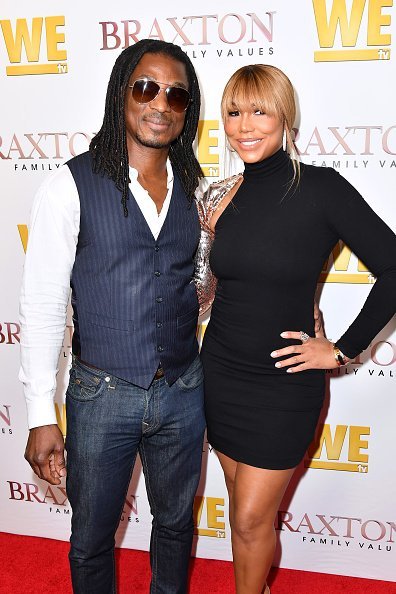 David Adefeso and Tamar Braxton at the premiere of 'Braxton Family Values' | Photo: Getty Images
The backlash Tamar received after the video couldn't have come at a worse time. Some sources believe that she's currently having issues with her Nigerian Boyfriend, David Adefeso.
This isn't the first time Tamar has used an Instagram video clip to share her worries about her feet. Sometime in 2018, she posted a video on Instagram where she asked her fans if she had gout.
Her video gained the attention of various people with various answers. In the end, most fans assured her that she didn't have the spine-tingling ailment.
This case was very different from the last one, as many people focused on her toenails and others criticized her choice of nail polish.
Please fill in your e-mail so we can share with you our top stories!