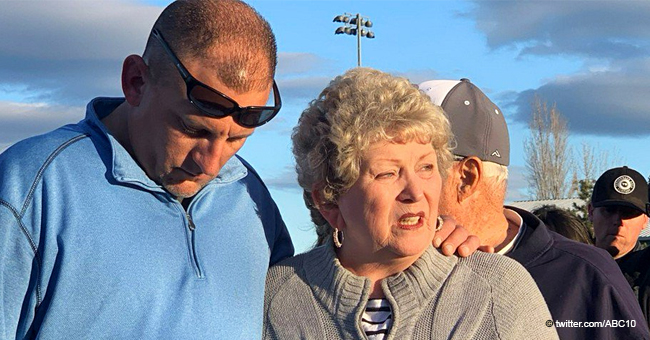 Devastated Grandma Reveals Grandson Was Electrocuted while Trying to Rescue a Dog from a Canal
The devastated grandmother of 17-year-old Jacob from Elk Grove shared how he died after he and a friend jumped into an irrigation canal close to Dixon to rescue a dog.
Jacob Hourmouzus's grandmother, who lives in Visalia heard about the tragic incident from his parents shortly after it happened.
"My daughter-in-law called me, and she said, 'Mom, Jake's been in an accident, and I'm on my way to the hospital.' And [I said] I'll call you when I'm on my way," Joy Branco said before she drove down to be with them.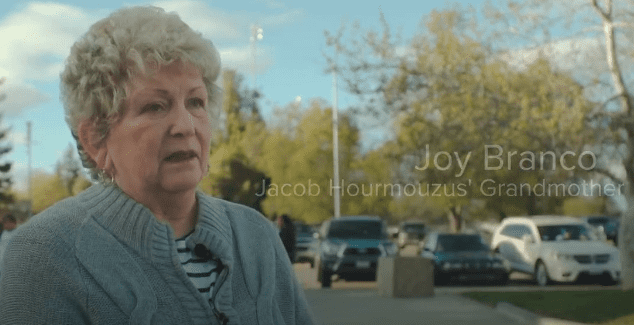 Joy Branco. | Source: ABC10.com
On Monday afternoon as reported by the Sacramento Bee, Jacob and 17-year-old namesake friend, Jacob Schneider along with two other teenagers and a dog, crossed a bridge over the canal.
The dog ended up in the water for reasons still unclear; the two friends then jumped in to save the dog. After the two boys rescued the dog, they tried to pull themselves out of the current and grabbed onto the bridge.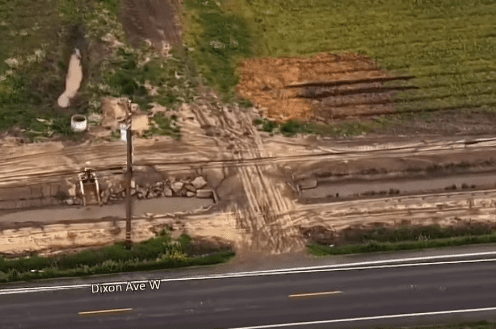 Bridge crossing the canal in Dixon. | Source: YouTube/ABC10
Unknown to them, an electrical current ran through the bridge and froze their grip to it as soon as they grabbed hold of it. To try and save them another teenage boy jumped in an knocked them free of the bridge.
Tragically both boys died that day, and with a quivering voice, Joy Branco spoke about the vigil held in their honor on Tuesday night.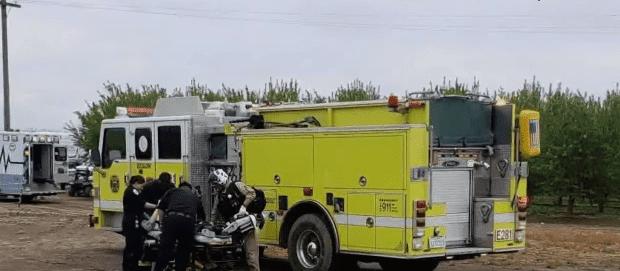 Emergency personnel on scene after the incident. | Source: YouTube/ABC10
"The kids put this together. The adults didn't, Joy said. "The kids in high school did, and that means a lot. That means both of these boys, both Jacobs, meant a lot to people for whatever reason."
Dozens of friends, family members, and those that wanted to offer their support came together at Hall Park in Dixon to light candles and be there for each other.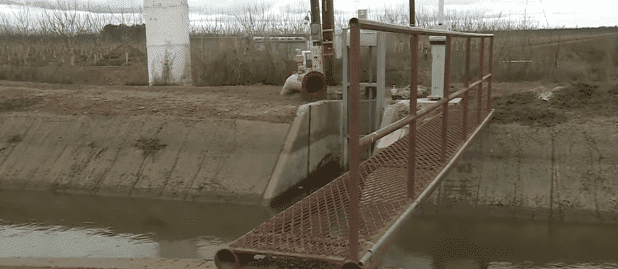 Bridge crossing over the canal. | Source: YouTube/KPIX CBS SF Bay Area
Although Joy has several grandchildren and blessed with great-grandchildren, the bond between her and Jacob was special. She spoke of how he shared with her a tattoo he got a month or two ago and elaborated:
"He had put my name 'Joy' on his heart, and I said, 'Jake, why did you do that?' [and he said] '[Be]cause I love you, grandma.'"
An investigation as to why electricity ran through that bridge is underway and has since been shut off. Jacob's mother Candy told the Sacramento Bee that there were no signs that indicated fast-flowing water or that the bridge was electrified.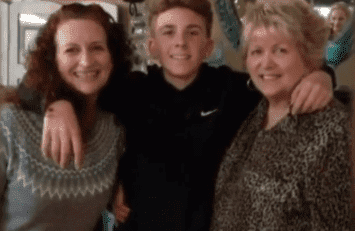 Candy Carrillo, Jacob Hourmouzus and Joy Branco. | Source: YouTube/CBS Sacramento
"They could have put up signs. They could have fixed the downed power lines or the short circuit they had. They could have prevented these kids from going down these roads," she said.
Counselors were made available to the students at Dixon High School, according to FOX11.
Three years ago, on Easter Sunday a similar tragedy unfolded when 43-year-old James Tramel from Silicon Valley died after he dived into their pool at home to save his 9-year-old daughter.
According to Palm Springs police Sgt. William Hutchinson, James saw his daughter fall into the pool and dived in to save her when he saw her motionless.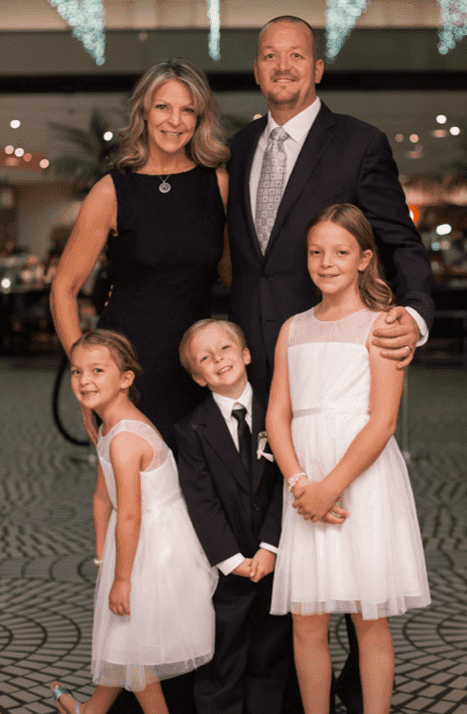 James Tramel and his family. | Source: GoFundMe//jimtramel
"I think most people, your first instinct is to dive in and rescue your child. I think a lot of people, unfortunately, would have taken that route," Hutchinson said. "He may not have known … what was going on."
Unknown to them at the time, is that a light fixture missed screws and appear to have caused a power surge that electrified the water. James got rushed to hospital but unfortunately didn't make it. His daughter survived but was in critical condition.
Similarly, a community in Florida mourns the unusual death of a baseball coach and his wife while they tried to fix a scoreboard that got damaged by Hurricane Michael.
Please fill in your e-mail so we can share with you our top stories!