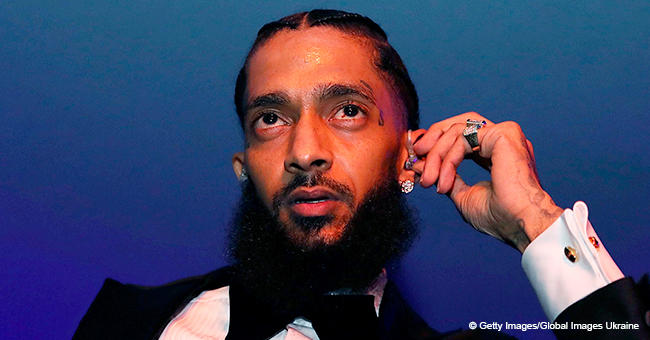 Nipsey Hussle's Suspected Shooter Eric Holder Pleads Not Guilty to Murder Charge
The man who allegedly killed Nipsey Hussle has been arrested with a bail set at $5 million. He pled not guilty to murder.
Just two days after rapper Nipsey Hussle was fatally shot, his suspected shooter was apprehended and has now been charged with one count of murder, two counts of attempted murder and one count of possession of a firearm by a felon.
KILLED AT CLOSE RANGE
On March 31, Hussle was standing outside his clothing store in Los Angeles with two other men when his alleged shooter, Eric Holder walked up to them and shot at them several times. The 29-year-old suspect fled soon after in a getaway car.
The 33-year-old rapper was pronounced dead upon arrival in the hospital. He had gunshots in his head and torso. His two other friends, Kerry Lathan and Shermi Cervabta Villanuevasurvived with injuries.
ENEMIES IN HIS MIDST
Hussle, whose real name is Ermias Joseph Asgehdomis reportedly a member of a gang and even tweeted hours before his death that "having strong enemies is a blessing." Authorities believe the attack on him was rooted on a personal dispute with Holder but do not suspect it to be related to gang rivalries.
ARRESTED BUT NOT GUILTY
On Tuesday, Holder was arrested and charged with murder based on evidence gathered from surveillance footage. He pled not guilty to murder and may remain in jail since his bond was set at $5 million. According to TMZ, he is currently being held in solitary confinement due to suspicions he may be a target inside. He faces a maximum life sentence if convicted.
His lawyer, Chris Darden, who was part of O.J. Simpson's prosecution team has declined to comment to publications about his client who's expected to reappear in court on May 10.
CHAOS AT THE MEMORIAL
On April 1, more violence transpired during Hussle's memorial. What was supposed to be a solemn vigil resulted in a stampede stemming from a fight among his mourners. 19 people were injured and one of them sustained it when a car plowed through the crowd while another had been stabbed.
A SHORT-LIVED CAREER
Hussle founded the record label, All Money that produced his fifth mixtape, "The Marathon." The project inspired the name of his clothing store where he was shot. He also famously released "Crenshaw" in 2013 and sold more than 1,000 cassettes of it. He was recently nominated for Best Rap Album at the Grammys but lost to Cardi B.
Please fill in your e-mail so we can share with you our top stories!