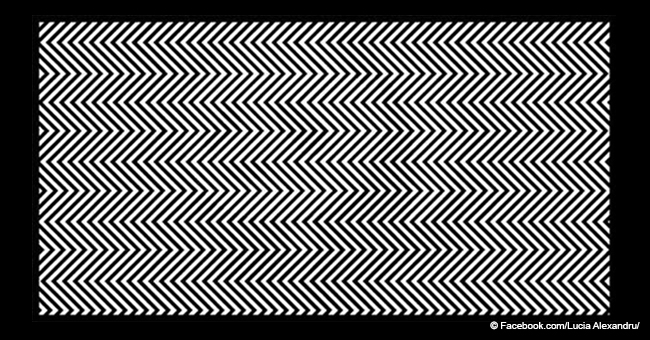 Can you see the animal in this picture? Test your abilities with this simple picture

What we see is really what we have in front of our eyes? Sometimes, we can be exposed to small tricks that modify our perception of what we have in front of us.
This time, it is not a dress that has gone viral because everyone sees it in different colors. The search for an animal within the lines is the challenge that has everyone in the head and now we present it to you.
Curiosity has won us to see if you can see the animal hidden in the image. This is all part of a short test that will help you measure your own abilities.
A great detail that you should consider is that, according to what is reported in social media, only 1% of people can see the animal that hides between the lines.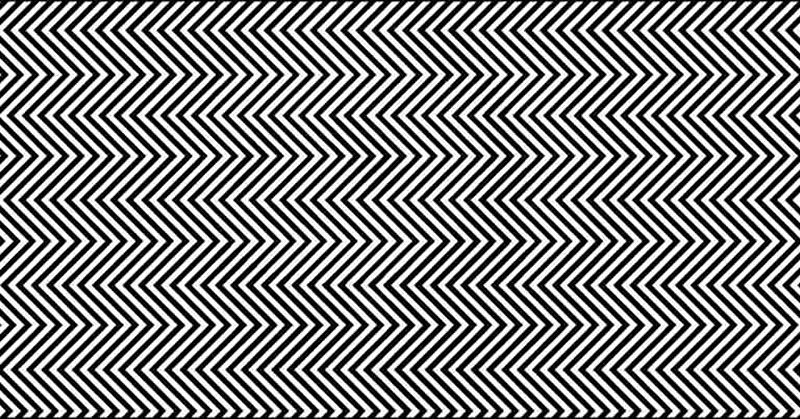 Can you find the animal in this picture? ll Source: Facebook.com/Lucía Alexandru
We explain a little about these optical illusions that, without a doubt, will put your brain to take a few turns. This is the McCollough effect discovered in 1995, which is part of cortical blindness as reveals NCBI.
THE SCIENTIFIC EXPLANATION
What is the effect? When a person stares at two-colored lines, they begin to distort their perception. That is, if the lines are green and red, you will start to see pink.
Then, when you try to see white and black lines with a vertical orientation, in the middle of some you will notice pink, green or red dots.
This illusion affects your brain for a period of time that can range from days to even months.
You can also try the effect with the following images but you must take into account that the consequences may have a prolonged effect on you.
After having stared at the lines, how do you feel now? Did you see the panda?
An aspect of one's personality may be revealed by how he or she sees a drawing. In 1892, a German magazine first published a drawing, titled "Kaninchen und Ente," which means "Rabbit and Duck" in English.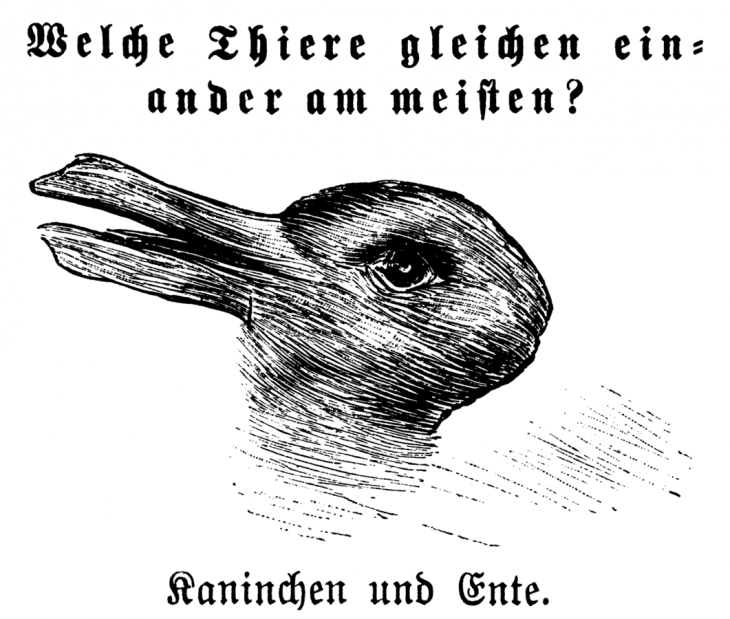 "Kaninchen und Ente" ll Source: Wikimedia Commons
It caught people's interest after it resurfaced on the internet. This ambiguous figure was used by American psychologist Joseph Jastrow to study the human brain. Along with Necker cube and Schroder stairs, Jastrow used the figure to theorize that perception is not just a product of the stimulus, but also of mental activity.
Please fill in your e-mail so we can share with you our top stories!