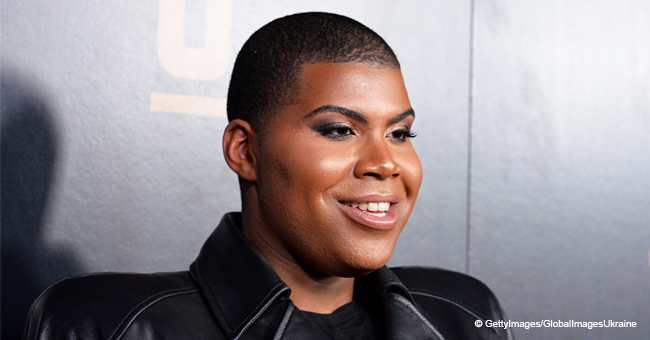 Magic Johnson's Son EJ Opens up about His Sexuality and Identity
In a time of awareness, and growing acceptance of the LGBTQ, the "Rich Kids of Beverly Hills" star, EJ Johnson has come out to, clear the air on his sexuality.
The ostentatious TV personality, who is also the son of NBA Hall of Fame player, Magic Michael, reveals that he is content with his physique, and look.
Although the 26-year-old has admitted to being gay, he, however, does not see the need to go under the knife for a transition.
His friend Justin Sylvester, who is an anchor on the show "Just the Sip," confronted him with a question that seems to be on the lips of everyone. He asked:
"Does EJ ever want to transition? Does he ever think about it? Was it a possibility?"
He continued:
"This one I get so much, and I'm happy you're finally here to f—king set the record straight."
Although he applauded, Caitlyn Jenner's move on transitioning in time past in an episode of EJNYC, in 2016. He admitted it made him think for a while about transitioning; he seems to have maintained his stand on the issue. The E! star responded by explaining how comfortable he is in his body, and how his decision to not transit stands firm. In his words:
" I like myself the way I am, I'm very happy with myself, and I think. I always say that if you feel like you're not in the right body, then, by all means, get to where you want to be. I don't feel that I'm in the wrong body; I feel like this is the body I'm supposed to be in. I don't feel the need to transition; I'm almost 100 percent positive I won't."
Born to Earlitha "Cookie" Kelly, and Magic Johnson, the young star, opened up about his sexuality to his family when he was a teenager. But, made a public declaration when he turned 21. Shortly after, he had a gastric sleeve surgery performed on him, causing him to lose more than 100 pounds.
EJ Johnson is an only child of both parents together; he has an adopted sister named Eliza Johnson, whom he and his father seem to attend events with frequently. He also has a step-brother named Andre.
Recently, the annual honorary award ceremony hosted by the HRC, for the LGBTQ activist, in Anaheim, California, was held in February. The LGBTQ is stopping at nothing to enlighten the public and erase the stigma on their kinds.
Please fill in your e-mail so we can share with you our top stories!