Couple Married for over 80 Years Share the Secret to Their Long Marriage
Married couples who stay together through thick and thin are becoming more uncommon by the day. Experienced couples are frequently asked how they've managed and what the secret is. Well, a couple that has aced the test of time has shared their answer.
On Sunday, D.W Williams and his wife of 82 years, Willie Williams celebrated their 103rd, 100th birthdays and their wedding anniversary respectively, in a party that their daughter and granddaughter organized specially for them at First Mayfield Memorial Baptist in North Carolina.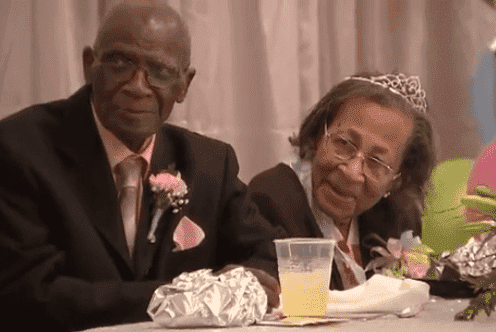 The North Carolina pair marked their milestones by singing hymns with their friends and family and was glad to talk about their long-lasting union when asked about it.
 The couple who have lived through wars, the depression, and even the civil rights era revealed that they do not have any big secret to being happy and sustaining their long-lasting partnership. Willie Williams remarked:
"I don't have no secret for that; just be nice to each other." 
Willie's statement agrees with Barbara De-Angelis's marriage philosophy; 
"The real act of marriage takes place in the heart, not in the ballroom or church or synagogue. It's a choice you make, not just on your wedding day, but over and over again — and that choice is reflected in the way you treat your husband or wife." 
Granddaughter, BJ Williams-Greene revealed that it's nice to see them together and they inspire her. BJ also said that communication and teamwork matters a lot.
This shows how important it is for a couple not just to have a romantic connection, but also have a platform for friendship. There's a popular quote that says; 
"It is not a lack of love, but a lack of friendship that makes unhappy marriages." 
At this point, it's hard to doubt this ideology. 
For the fun of it, WSOC-TV asked the pair of lovers what they would do if they had an extra 100 years to live. D.W Williams answered:
"I don't know." 
Willie Williams said jokingly:
"Sit around the house."
Apart from the milestones, this wonder-couple have passed, they are about to become the oldest living spouses by aggregate age. The record is currently held by 100-year-old Miyako and her 108-year-old husband, Matsumoto from Japan. The two lovers have enjoyed their marital life and are ready for whatever the future holds.