LL Cool J Once Revealed Dad Shot His Mother & Grandfather & Why He Forgave Him
Like most people who have worked so hard to do better and live an outstanding life, rapper LL Cool J didn't have it easy. Looking back at the things he's had to go through, it is a wonder he came out the way that he did.
James Todd Smith, popularly known as LL Cool J, is a self-acclaimed well-known artist in the movie and music industry. What most people don't know about him is that, before becoming the big star that he is today, LL Cool J had to go through some painful times in his life. 
"Roscoe beat me for just about anything."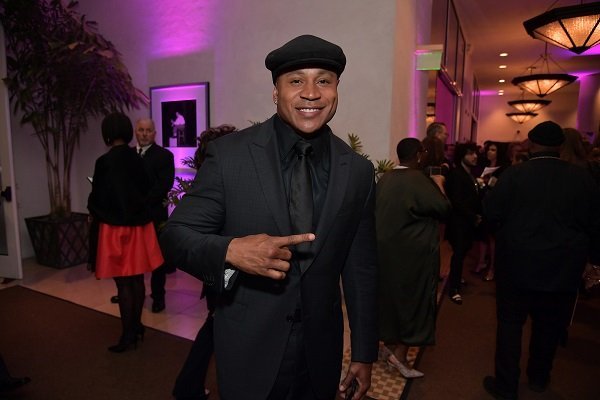 Details of his tough childhood
In his biography, "I Make My Own Rules," the "NCIS" actor recounted grueling details about his childhood. At a very young age, his parents got divorced and went their separate ways.
But the agreement angered the rapper's father, truck driver James Nunya, who then shot his father-in-law Eugene in the stomach and also his estranged wife Ondrea, LL Cool J's mother.
To make matters worse, it was the Grammy award winner who found his mom and grandfather on the floor after his dad shot them.
Although no one died, it was a terrible experience for LL Cool J, who was only a kid when the incident happened.
His mother's new boyfriend mistreated him
If that wasn't bad enough, at the age of eight, LL Cool J's mother, Ondrea, found a boyfriend by the name of Roscoe Granger. The new boyfriend was not a father figure and was abusive to the little rapper.
Roscoe would flog LL Cool J at any given opportunity, and the actor described that time in his life as "hell." He also expressed how excited he was when his mother finally got rid of Roscoe, and he was out of their lives for good.
About the way Roscoe treated him, the rapper explained:
"Roscoe beat me for just about anything. He would beat me for watching television, for lookin' at him funny, for looking out the window watching other kids play. He didn't need a good reason. It was just a power trip." 
In an interview on America's chat show "Oprah's Next Chapter," the music star revealed that although things were rough back in those days and he wanted nothing to do with his father after the incident, he is now in a good place and had chosen to forgive his father for his atrocities.
He is in a much better place
LL Cool J told Oprah:
"My family is a very interesting family. My mother forgave my father… He came back into my life and made amends for a lot of things by helping to guide me with my music career early on, and to kinda helping me in that area (sic). My father made a massive blunder, but he also did a lot of things right."
Learning to forgive his father after all that he did was probably the most selfless thing the star ever did. Years after the horrible incident, LL Cool J has found his way to becoming one of the most respected rappers of all time, and he has been married to Simone Smith since 1995.