LL Cool J & Wife Simone Celebrate 26th Anniversary - How It Went
LL Cool J and his wife of nearly three decades are the true definitions of happy-ever-after. This pair proves that fairy tales exist in real life too. Here is how they marked their latest wedding anniversary. 
Rapper and actor LL Cool J, born Todd Smith, is a remarkable entertainer and a man with invaluable family values. He is a father to four kids whom he shares with his amazing wife, Simone Smith.
The duo keeps their internal affairs private but also enjoys filling in some details of their beautiful and enviable romance to the public.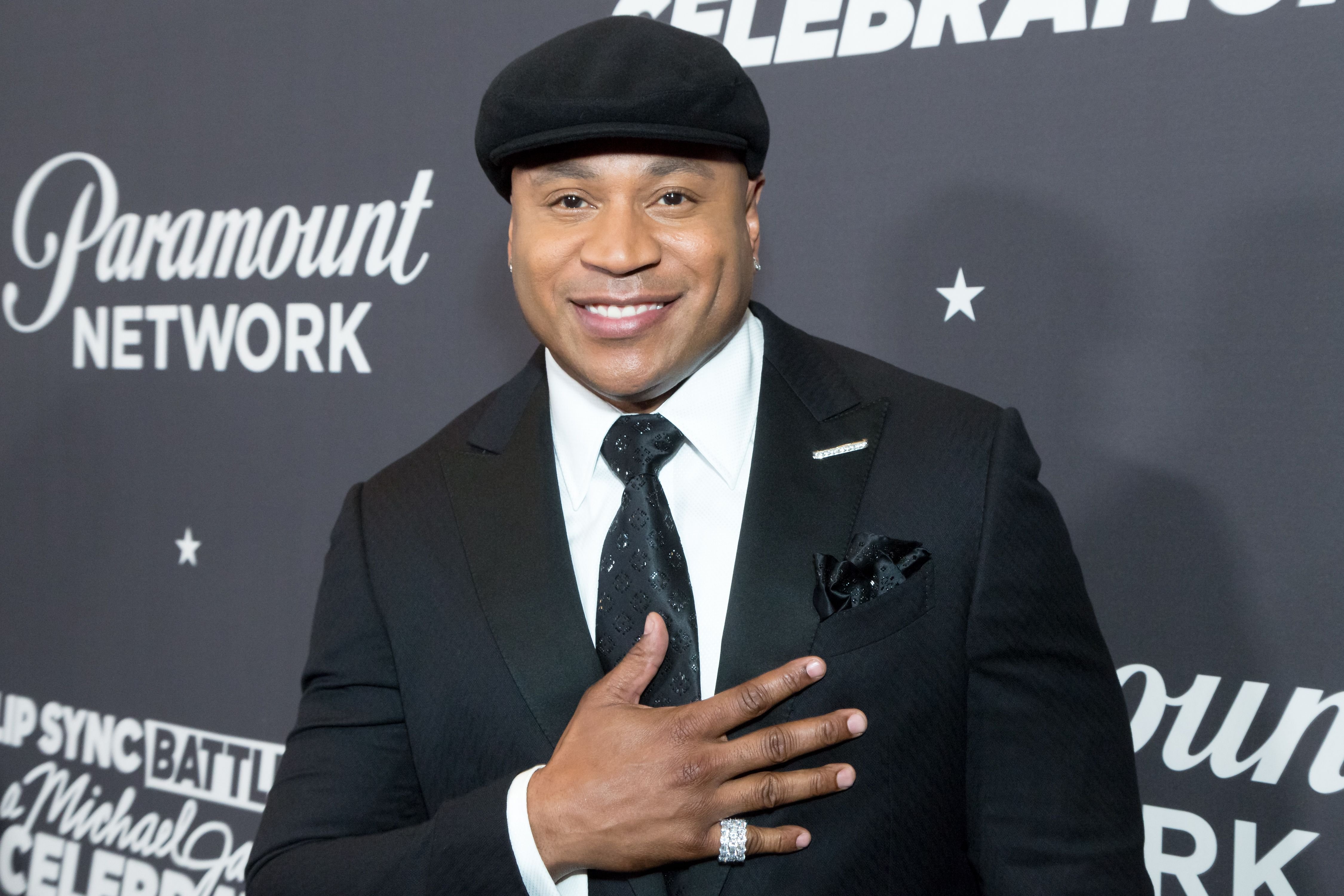 Although their marriage has lasted for nearly three decades and endured a fair amount of marital woes, they still stick by each other and celebrate their time as a married couple memorably.
THE ANNIVERSARY POST
A few hours ago, the Smiths marked their 26th year of being married. Simone shared a heart-melting snap featuring her and her leading man.
The couple looked genuinely happy and posed closely on a bridge arched with green trees in Hotel Bel-Air. For the day's celebration, both husband and wife dressed to the nines in their street style.
The actor rocked a two-piece outfit— rolled-up joggers and sweatshirt. He added some neck accessories that matched his schoolboy-style socks and Nike-designed shoes.
On the other hand, Simone wore a loosely fitted purple shirt dress on gold knee-high boot heels. While she opted for a purple clutch to pair with her outfit, LL Cool J's wife rocked gold jewelry pieces to match her shoes and draped long braids. A simple title tagged along with the post read:
"This is 26.#thankyoujesus."
Many fans liked the post, and others expressed their admiration and praises for the formidable duo in the comment section. 
When fans thought they had seen it all, Simone added an adorable snap of her, the actor, and another couple—Berni and Ray, whom she described as "great friends and a great support system." 
According to the details in the caption, Berni and Ray have been sweet throughout their friendship with the Smiths. They pray, root for, celebrate the couple, and were even responsible for their dinner date on their anniversary.
Since their marriage, the Smiths have managed their love affair so well, and they often celebrate every anniversary remarkably. They even have family friends and their children gushing over their time together as they join in the celebration.
When they marked their 23rd year of marriage, Simone plastered a wealth of soul-stirring words on her Instagram that accompanied a warm snap of her and LL Cool J. That same time, two of their kids and a family friend Niecy Nash shared posts in honor of the couple.
WHO IS SIMONE SMITH
Simone Smith is a fashionable woman with a strong love for family. She is also a cancer survivor who later founded a jewelry collection to help the needy through the American Cancer Society and fulfill her dream of owning an accessory line.
The jewelry line founder's creation has earned her impressive recognition among fans and celebrities like Rihanna, Chaka Khan, Missy Elliot, Hoda Kotb, and Mary J. Blige.
HOW THE COUPLE MET
While Simone does a lot of posting about her lovely romance, her husband also shares his information about their relationship online and offline.
During an interview with Jimmy Kimmel, Cool J revealed that he first laid his eyes on his wife when they were teenagers during an Easter celebration.
LL Cool J had stopped by a friend's place to say hi; the friend happened to be Simone's cousin, and he introduced them. The pair became friends and later lovers. They dated for eight years before deciding to commit in 1995.
THEIR LOVE STORY SO FAR
A few years after they said their "I dos," Simone was diagnosed with rare bone cancer and eventually had to undergo surgery for 15 hours with the hope of making a full recovery after two and half years. 
Her husband showed great support by offering his fibula with the thought that it would be stronger; he was upbeat throughout the entire process and later teamed up with his wife in her cancer campaign "Beat Cancer Like a Boss." 
With it, people are enlightened about the disease. Funds are also donated from her jewelry line to the American Cancer Society.
Apart from showing support, the couple is firmly rooted in their love and faith in God; they also respect each other and make compromises, which have helped their marriage survive and be strong.
THE SMITH CLAN
LL Cool J has four kids with his wife, a son, Najee, and three daughters, Italia, Samaria, and Nina. The family is a close-knit one, and they display affection and respect towards each other online and offline.