LL Cool J's Wife of 25 Years Looks Heavenly Flaunting Long Braids, Fashionable Top & Jeans in New Photos
LL Cool J's wife Simone Smith showed her incredible fashion sense in a new picture she shared on Instagram showing as she flaunted her long braids while posing in a chic outfit. 
LL Cool J is one of America's top-rated entertainers and is known for his hit songs and incredible acting skills. He is also married to one of the most wonderful women anyone can find in the world. 
LL Cool J's wife, Simone Smith, is many things rolled into one and has played a pivotal role in her husband's success. She is also a successful woman in her own right and a fashionista in every way.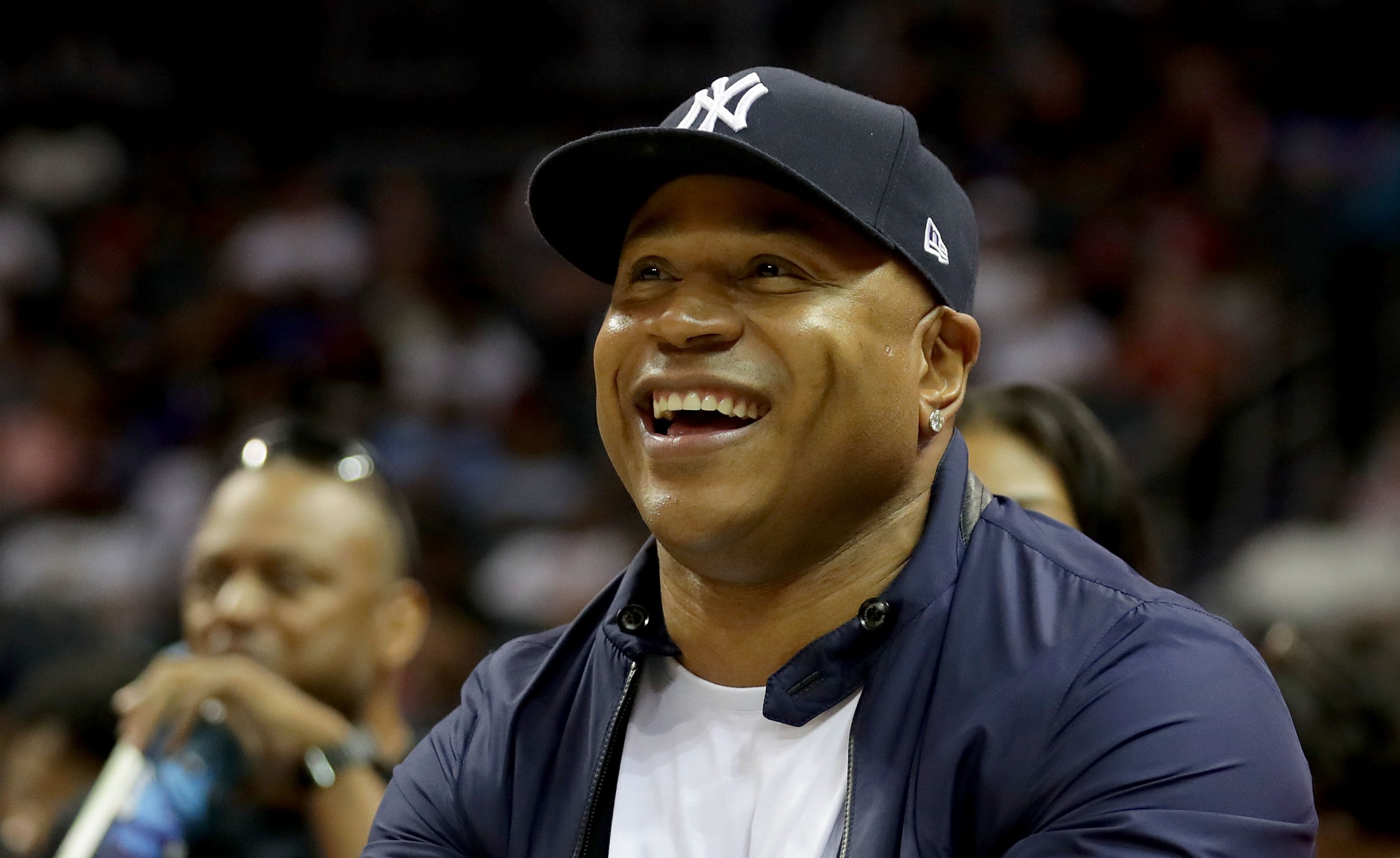 Simone usually displays her style and fashion excellence in her social media uploads and public appearances and never ceases to dazzle with each post or appearance. 
On Thursday, the gorgeous beauty did what she knows best by slaying in a picture she shared on her Instagram page. The snapshot showed her clad in a lengthy purple floral jacket that she wore over a white top and chic jeans. 
She completed her stylish look with gray wedge heels and carried a big black bag in her right hand. Simone posed by putting her left hand in her jean pocket and smiled as she did while flaunting her long brown braids. 
In the post's caption, the fashionista, who has never hidden her love for purple, wrote, "Summer Glow Up and Grow Up! ✨🍃🔝." She continued her post's caption with some wisdom-filled words for her fans.
Simone's teeming fans showered her with love in her post's comment section by describing her with words like beautiful, elegant, gorgeous, and so many other compliments. 
Besides showing off her love for fashion, Simone also wants people to look their best. Hence, in 2011, she launched her jewelry collections brand after defeating cancer. 
In May, Simone's jewelry brand launched a new Black Love collection. She recruited some of her famous friends like Niecy Nash, Kym Whitley, Cookie Johnson, and Vivica A. Fox to model the new collection.
Thankfully, he was able to put those demons behind him, with rap music playing a helping hand.
The collection features a four-piece Black Love capsule centered around a Black fist motif inspired by velvet paintings that decorated Simone's childhood home's walls. Simone told Oprah Daily: 
"The fist symbolizes freedom, unity, and self-love. The Black Love collection is so important to me because it represents the beauty of Black culture and our powerful future."
Ten percent of the proceeds from the collection's sales were donated to Color Of Change, a non-profit civil rights organization Simone partnered with because of their fight for justice and equality in the name of love of Blacks. 
Away from her successful jewelry line and fashion excellence, Simone also enjoys a happy marriage and relationship with LL Cool J. The couple tied the knot in 1995 and celebrated 25 years of marriage last year. 
The couple has been through many challenges in their marriage, including Simone's battle with a rare form of bone cancer. However, they have come through these challenges remaining strong and united. 
The couple's road to tying the knot was also not easy. LL Cool J met Simone when he was 19 and driving down the block in his mom's car. He stopped to say hello to a friend, who then introduced him to Simone as his cousin. 
That introduction marked the beginning of their seriously sweet love story. LL Cool J narrated many details of his life and marriage on the page of his autobiography "I Make My Own Rules." 
In the book, he revealed his childhood was rough as he experienced heartbreak after his father shot his mom and grandfather, nearly killing them. His mother also physically abused him with the help of a drug addict for the slightest infraction. 
Hence, LL Cool J was introduced to violence at a young age. Thankfully, he was able to put those demons behind him, with rap music playing a helping hand.
After meeting Simone, she became his longtime love and was always there for him. When he was 19, they had their first child. The lovebirds fought occasionally, and LL Cool J left. 
He returned to her, after which they had another kid. However, parenthood freaked him out, and he left a second time before returning for the final time, after which they got married. 
Today, the couple are successful in all areas of their lives and are proud parents of four children: son Najee, 31, and daughters Italia, 30, Samaria, 25, and Nina, 20. There is nothing more they could have asked for.