LL Cool J Is a Proud Grandfather at 53 - Meet His Grandkids
Besides being one of America's most renowned entertainers, LL Cool J is a happily married man, father of four kids, and grandfather of two. Meet his family and grandkids. 
LL Cool J was born James Todd Smith on January 14, 1968. He has achieved so much in his musical career and has also appeared in several movies and television series. 
Despite being very successful in his career, LL Cool J's greatest achievement is his family. He is happily married to Simone Smith and shares four children with her.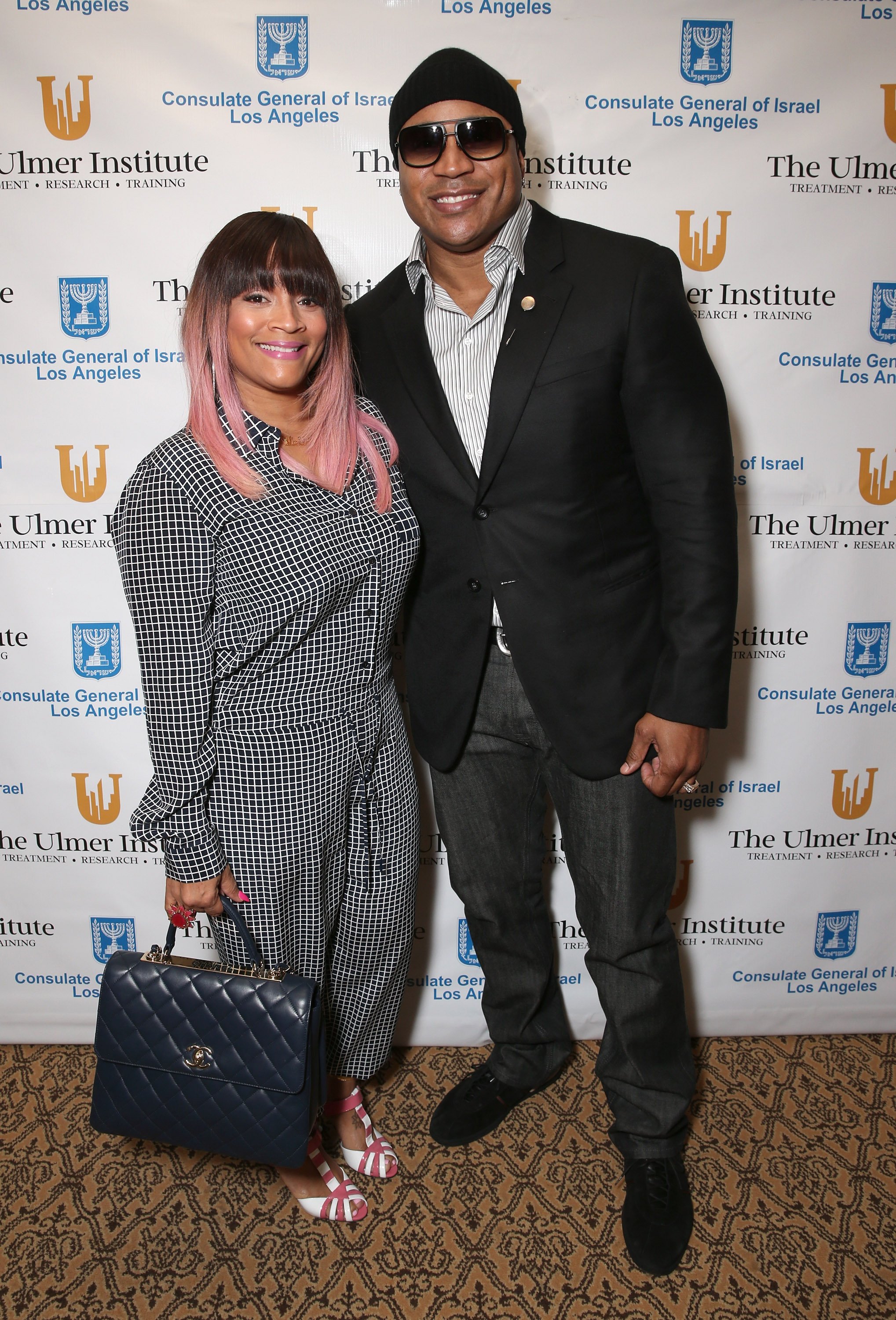 LL Cool J and Simone met when he was 19 years old. He was driving down the road and stopped to greet a friend, who then introduced the rapper to his cousin, Simone. The rest, as they say, is history. 
The couple tied the knot in 1995 and celebrated their 25th wedding anniversary in 2020. While reflecting on their relationship, LL Cool J said the secret to their successful union is being friends with each other and keeping things simple.
The couple has been through some trying times in their marriage, including when Simone was diagnosed with a rare form of bone cancer in 2004. 
She required a 15-hour surgery and a lengthy recovery period but pulled through thanks to her husband and their kids. She has stayed cancer-free ever since.
LL Cool J and Simone are parents to four children: a son and three daughters. Most of the couple's children did not follow in their famous father's footsteps. 
Their son Najee, 31, is the oldest of their kids and is a professional photographer. LL Cool J and Simone's second child is their daughter, Italia Smith, 30. 
Italia is a certified real estate agent. According to her LinkedIn profile page, she is a Licensed Real Estate Salesperson at Douglas Elliman Real Estate, Manhasset, New York. She is also a Cornell University graduate. 
LL Cool J and Simone's third child is daughter Samaria Leah Smith. She is 25 years and is the proud owner of a Denim label she launched in 2019. She is also a graduate of the Fashion Institute of Technology.
He said he would not raise spoiled kids who do not know what the real world is.
The couple's fourth child is daughter Nina Simone Smith. Unlike her older siblings, Nina followed in her father's footsteps and is an aspiring and talented R&B singer. It will not be a surprise to see the 20-year-old taking the music world by storm in the coming years with her beautiful voice.
Of all LL Cool J's kids, only his first daughter, Italia, is married. She got married in June 2017, with her younger sister, Samaria, being her maid of honor. 
Before tying the knot, Italia's bride tribe ensured they sent her off the right way by bringing the heat to Miami for her bachelorette weekend, which was one to behold. 
Italia is married to Lamar Cardinez. Together, the couple has two kids, a son, King James, born in 2018, and a daughter, who they welcomed in September 2020. 
Simone announced the birth of her granddaughter via her Instagram page. She shared a picture that showed her posing with Italia and cradling her baby bump. The post's caption read: 
"Ma's girl is having a babygirl!!! 💜 💗She's the only one that calls me Ma. My other babies call me mommy and my grandson King-James calls me Mo-Ma 🥰."
Italia usually shares pictures of her beautiful moments with her kids and husband. On June 1, she shared several photos of her family as they marked Memorial Day.
The first snapshot showed Italia sitting on her husband's lap while their son embraced them. The second picture showed King James eating a snack, while the last photo showed a glimpse of his baby sister as she played next to him on a sofa. 
Italia is blessed to be the mother of her two kids and showed this when she posted the most adorable picture of King James hugging his baby sister tightly as they lay on the bed. 
LL Cool J's family enjoys spending time together. On Christmas day last year, Simone shared a picture that showed her and her husband's four kids, Italia's husband, and their kids posing for a family photo while clad in military uniforms. She captioned the post: 
"Camo Famo🪖... We don't blend in, we stand out!! Wishing you and yours a very Merry Christmas!! Peace & Blessings, The Smith's and Cardinez's! 🎄💜🙏🏽."
LL Cool J enjoys being a grandfather. He is also pleased with Italia's marriage to Cardinez. He described the latter as a great dad. The 53-year-old said he is trying to be there for moral support and lend some guidance when Italia and Cardinez need it. 
LL Cool J has many parenting quotes and once shared his thoughts about his parenting style. He said he would not raise spoiled kids who do not know what the real world is or think they do not have to do anything to contribute. 
He further said he tries to lead by example, encourage his kids and ensure they do things they set their minds to. The father of four said he always tries to teach his children never to be limited and always believe in themselves. 
There is no doubt that Italia and her siblings learned so much from their dad and may imbibe those lessons in raising their own kids. LL Cool J will always be there to offer his guidance when needed.