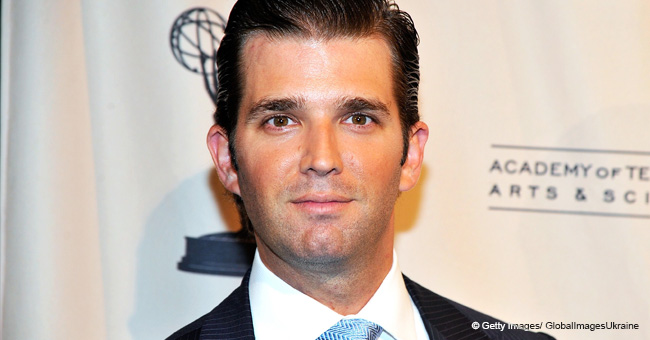 'Nooooooo Joe': Donald Trump Jr Slaps Back at Joe Biden's Apology Video with Its Edited Version
Former Vice President Joe Biden has been facing allegations that he inappropriately touched several women. He recently apologized for his past actions with a promise to do better.
Despite this, Donald Trump Jr. mocked his apology video by sharing a doctored one.
On Thursday, Donald Trump Jr. retweeted an edited video from former Vice President Joe Biden where he addressed the allegations that he inappropriately had physical contact with a number on women. In the video statement, Biden, who was President Barack Obama's vice president, promised to be more careful about people's personal space.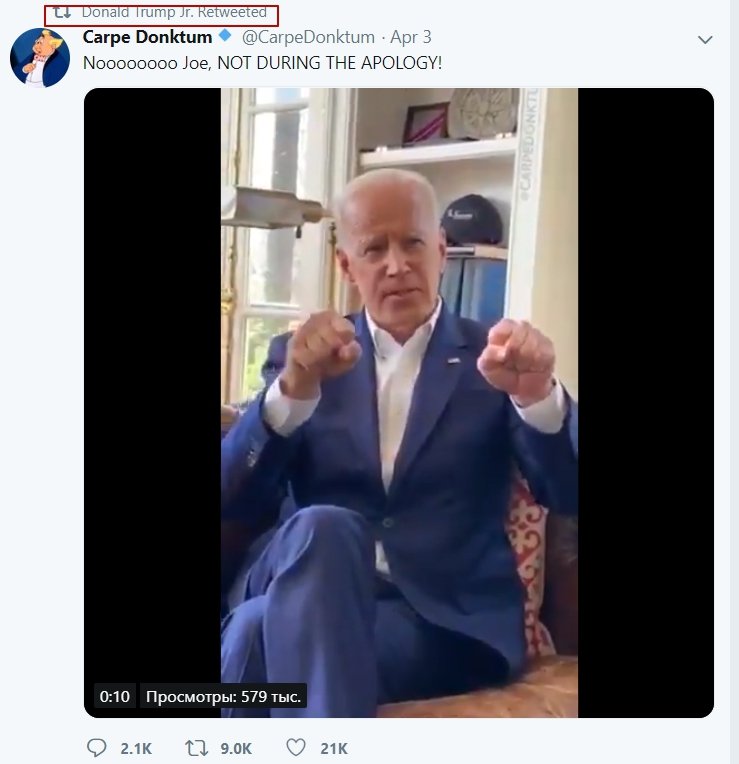 Donald Trump Jr's retweet of the Joe Biden doctored video | Photo: Twitter
The former vice president addressed the allegations after a number of women claimed that the potential 2020 Democratic presidential candidate had made them feel uncomfortable. They contended that he'd given them unsolicited physical contact.
On Wednesday, a Twitter user with the handle Carpe Donktum shared a doctored 15-second portion of the original clip from Biden. In the video, the former vice president explained why he touched people.
He said:
"I shake hands, I grab people, I grab men and women by the shoulders and say 'You can do this.' Whether they are women, men, young old, it's the way I've always been. It's the way I've tried to show I care about them and I'm listening."
The doctored clip showed the politician creeping up behind himself while he was seated in a brown leather couch giving his apology. The second Biden appears in the background with a smile on his face before disappearing behind the original vice president.
Then the fake one creepily puts his hands on Biden's shoulders before leaning in and sniffing the back of the former vice president's neck and head. The Twitter user captioned the doctored version, "Noooooooo Joe, NOT DURING THE APOLOGY!"
The fake video has since been retweeted more than 9,000 times and liked more than 21,000 times. However, some users weren't pleased with Trump Jr. sharing the doctored clip.
They felt it was hypocritical of him to retweet the clip, while his own father, President Donald Trump, had been accused of sexual harassment during the 2016 election campaign. Stephanie Carter is the woman who appeared in a too-close-for-comfort image with Biden and added onto the allegations against him.
She is the wife of former Defense Secretary, Ash Carter. According to her, the photo was "misleadingly extracted from what was a longer moment between close friends."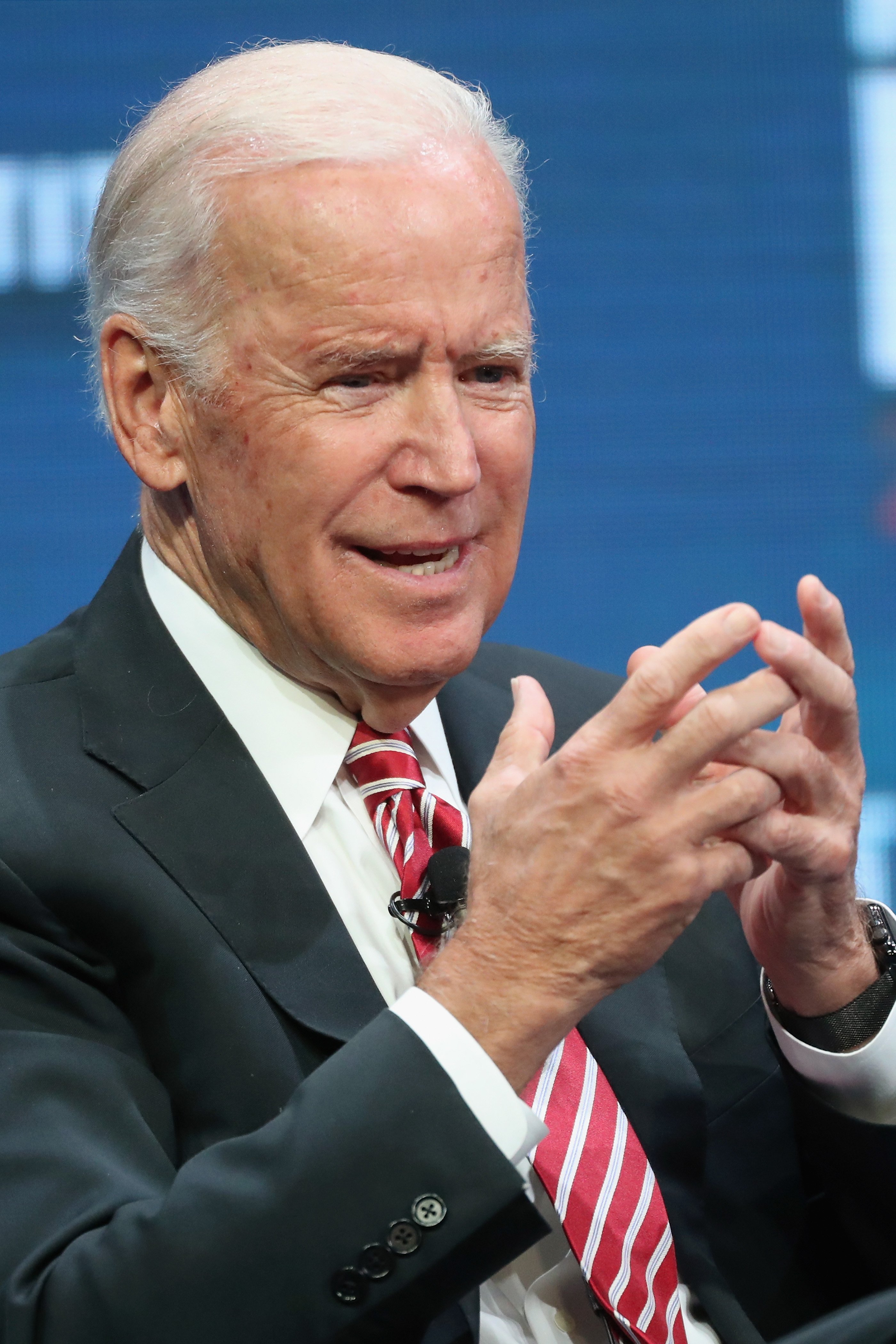 Former Vice President Joe Biden | Photo: Getty Images
On Tuesday, two women accused Biden of touching them inappropriately. Writer, D.J. Hill claimed that in 2012, the politician placed his hand on her shoulder, then dropped it down her back in a way that made her "very uncomfortable."
Her husband noticed the movement and joked about it. The second woman, former college student Caitlyn Caruso said Biden "rested his hand on her thigh — even as she squirmed in her seat to show her discomfort — and hugged her 'just a little bit too long' at an event on sexual assault at the University of Nevada at Las Vegas."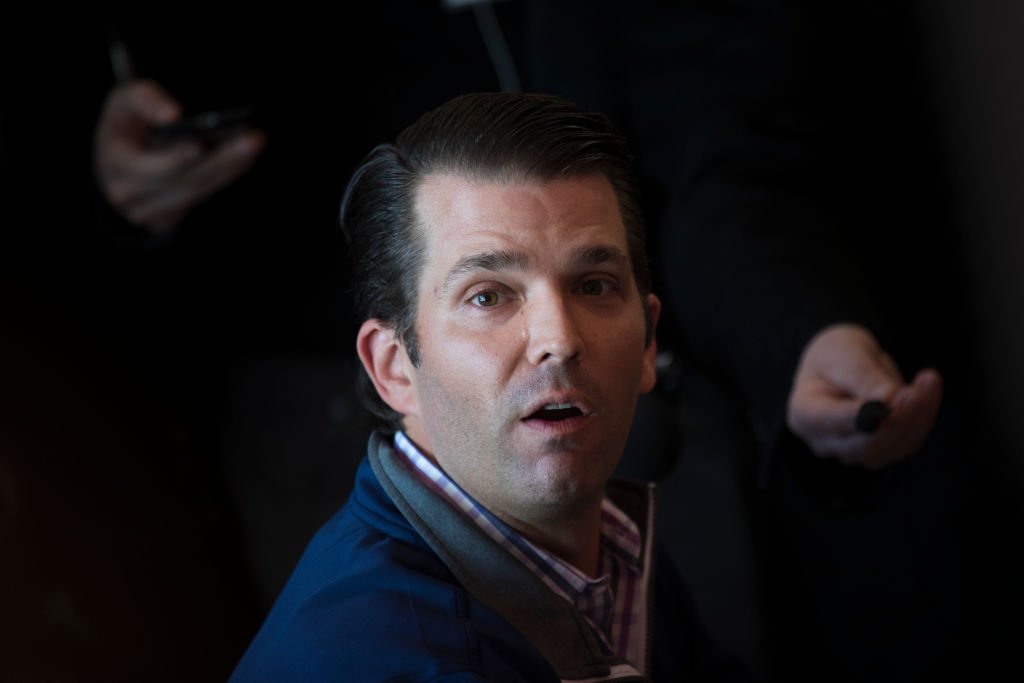 Donald Trump Jr | Photo: Getty Images
Caruso, who's now 22, revealed that she was 19 at the time and had just recounted her own story of sexual assault. A day before the two women came out, Amy Lappos, a former aide to Rep. Jim Himes, D-Conn., revealed that Biden had touched her face with both hands and rubbed noses in 2009.
Late last week, former Nevada politician Lucy Flores wrote that the former vice president had grabbed her shoulders, smelled her hair and kissed her on the back of her head. She claimed the incident occurred at a campaign event in 2014.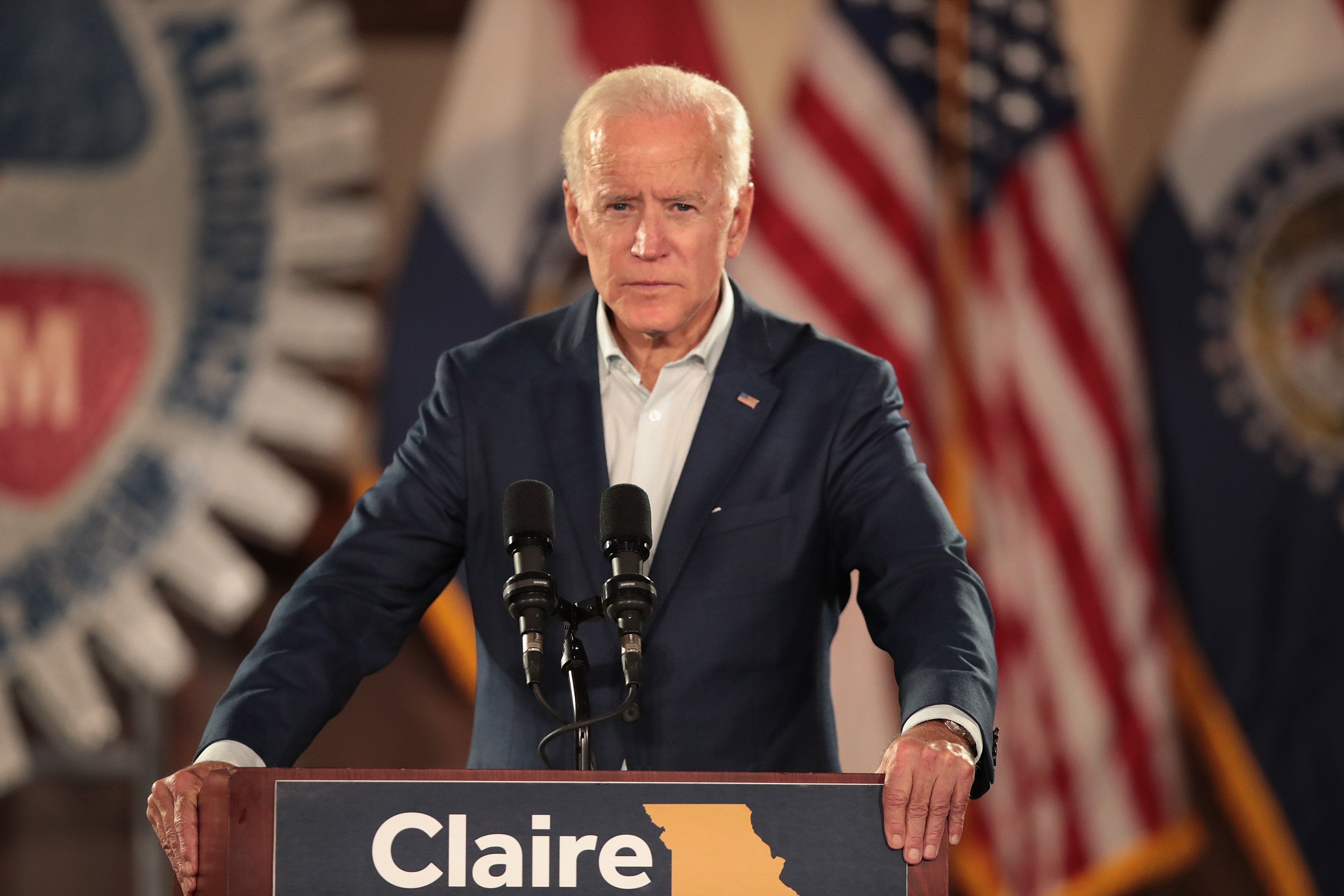 Former Vice President Joe Biden | Photo: Getty Images
On his apology video, Biden wrote:
"Social norms are changing. I understand that, and I've heard what these women are saying. Politics to me has always been about making connections, but I will be more mindful about respecting personal space in the future. That's my responsibility and I will meet it."
Please fill in your e-mail so we can share with you our top stories!