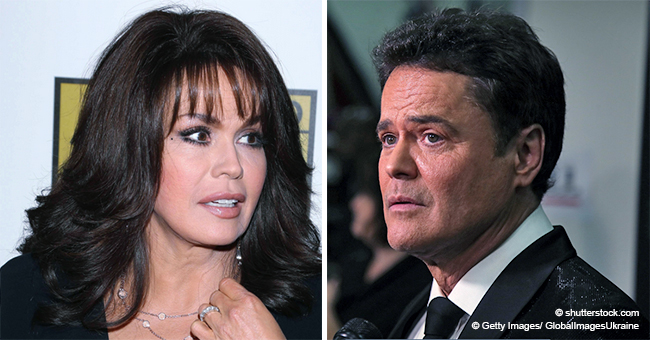 'Oh Come On!' Marie Osmond Addresses Rumors about Quitting the Vegas Show Due to a Family Quarrel
After eleven years, Donny and Marie Osmond say goodbye to their show at the Flamingo, amidst talk of a family feud.
Donny and Marie have decided to move on after more than a decade of performing at the Flamingo in Nevada, and fans are curious as to the reasons why they've called it quits. And Donny answered,
"Why? Why not? There are so many projects we want to do individually. She's got her career, I've got my career. We had no idea it would be 11 years. We started out as a six-week contract, and here we are 11 years later."
Rumors of a little sibling rivalry were also addressed with Marie sharing,
"We announced this and the next day they were like, 'Oh their fighting.' And I'm like, 'Oh come on, we get angry at each other every day. Come on.'"
The pair's final show is set for November, and the brother and sister team have good things to say about each other.
Donny explains,
"It's very, very hard. We have been through so much the past eleven years, her particularly - and she gets on stage, and she's such a professional, and she does a great job. I'm going to miss this a lot. What she's gone through and still remained a professional there's a bond here that will never be broken."
For Marie's part, she says,
"I have been through a lot, but he's been my rock. I went through a terrible divorce here, and terrible custody battle and I lost a child here. We know each other' buttons, and I will never let anybody hurt him. Just me!"
Marie, who is the only girl in their family of nine kids, also chose to have a large family of her own. She had eight children of her own, but sadly in 2010, she lost one of her children. Her son Michael took his own life at the age of eighteen, something Marie said she will never get over.
Fans disapproved of her heading back to work so soon after the tragic event, but Marie explained that it was her way of being strong and not letting the rest of her family 'die along with him,' believing it was what Michael, too, would have wanted for them.
Please fill in your e-mail so we can share with you our top stories!