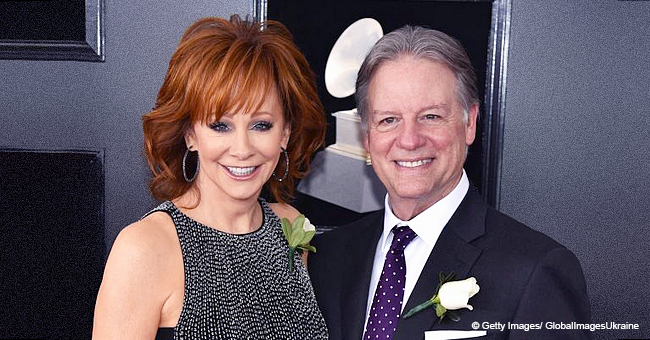 'I Was Not Looking': Reba McEntire Shares Touching Story of How She Found Love after Her Divorce
Healing after a painful divorce, 64-year-old Reba McEntire is in love again just when she least expected it.
The "Queen of Country" is in love, and she is as surprised by the second chance at romance especially after her painful divorce from husband of over 25 years, Narvel Blackstock.
McEntire shares,
"I was not looking. Not even interested."
The man who swept her off her feet is Anthony Lasuzzo, a retired oil geologist who goes by the nickname "Skeeter."
The pair met in 2017 and have been together ever since. Introduced by common friends, McEntire and Lasuzzo hit it off after a dinner party while she was on vacation in Wyoming.
"I was there almost a week, and we spent every day together."
McEntire admitted that she chose to take it slow, making sure they were friends first, even if the chemistry was great from the start.
She gushes,
"We're totally in love - absolutely. I wouldn't put up with somebody for two years if I wasn't in love with 'em!"
Together, the couple likes to recharge by spending time in nature. Reba says,
"We do a lot of walking. He lives right there on the lake, got a beautiful home. And then when we go to Jackson Hole, we snowshoe and get into nature."
McEntire has remained close to the family she had with her ex-husband. She was step-mom to his three kids since she married him in 1989, and fortunately one of them, Brandon Blackstock, married Reba's friend country star, Kelly Clarkson. McEntire says,
"We don't get to see each other as much as we used to, and I hate that."
Clarkson gushed about her step-mother-in-law saying,
"If we're all being honest, sometimes when we meet our heroes it doesn't always pan out how you hope. But meeting Reba, being friends with her, and eventually becoming family has been one of the highlights of my life."
Please fill in your e-mail so we can share with you our top stories!