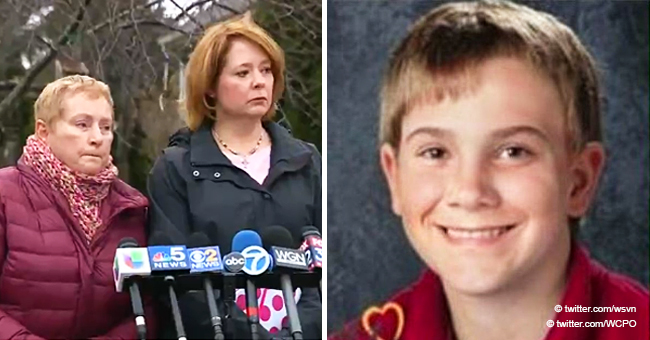 Family's Heart-Wrenching Statement as Man with Criminal History Pretended to Be Their Missing Boy
On Thursday the family of missing Timmothy Pitzen issued a statement after another boy who claimed to be their son gave them false hope.
On behalf of the family, Timmothy's grandmother, Alana Anderson along with his aunt, Kara Jacobs spoke with the press after authorities confirmed the "missing" boy not to be their son.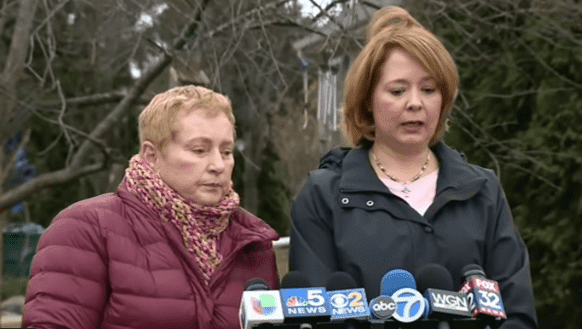 Alana Anderson and Kara Jacobs talking to the press on March 4, 2019. | Source: YouTube/Associated Press
"Unfortunately this child is not our beloved Timmothy," Kara told the press. "We know that you are somewhere out there Tim and we will never stop looking for you," she added with a quivering voice.
Timmothy mysteriously disappeared in 2011 following the discovery of his mother's body after she committed suicide, and the police have searched for him since.
On Wednesday a young man found "bruised and skinny" wandering the streets told police that he was the missing boy Timmothy and had just escaped from his kidnappers on foot.
Timmothy Pitzen. | Source: YouTube/ True Crime Daily
The FBI performed a DNA test that showed him not to be Timmothy but rather a 23-year-old serial convict named Brain Michael Rini. "It's devastating. It's like reliving that day all over again, and Timmothy's father is devastated once again," Kara explained.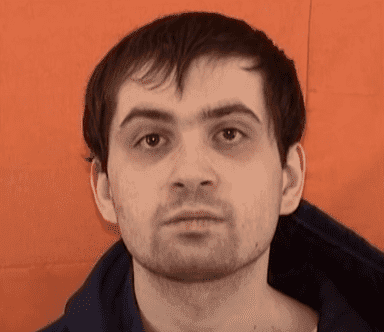 Brain Michael Rini. Source: YouTube/ CBSN
As no stranger to crime, Brain's rap sheet dates back to 2013 with crimes of theft, vandalism, burglary, passing bad cheques and disorderly conduct, according to Sun Online.
Bearing no ill will against Brain, Kara expressed her hope that others will join them in prayer as there are "far too many lost children in desperate need of help."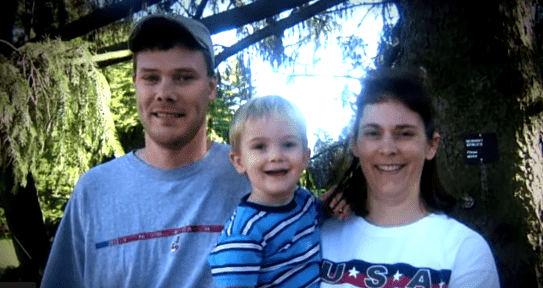 Jim, Timmothy, and Amy Pitzen. | Source: YouTube/ True Crime Daily
Having been unable to locate him over the last eight years, Alana hopes that her grandson has the strength of character to find his way back to them but that they "would never stop looking."
In a separate statement, FBI Louisville Supervisory Special Agent Timothy Beam confirmed that the Pitzen family had unfortunately not found their son. "To be clear, law enforcement has not and will not forget Timmothy, and we hope to one day reunite him with his family. Unfortunately, that day will not be today," he said.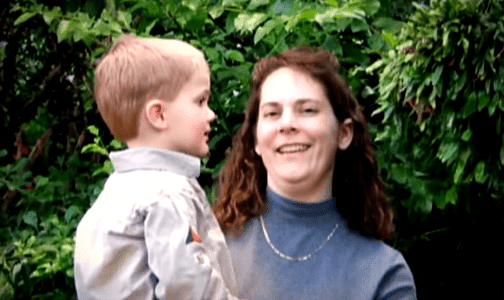 Amy and Timmothy Pitzen. | Source: YouTube/ True Crime Daily
The family believes Timmothy to be alive partially because of the circumstances that surrounded his disappearance.
The boy's father, Jim Pitzen went to pick up his son after school but got told that his wife, Amy had picked him up earlier stating a "family emergency." When she didn't return home with their son, Jim reported him missing.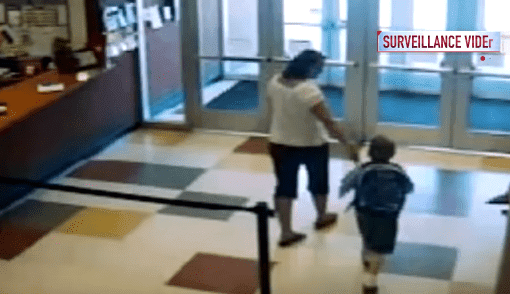 Amy Pitzen with Timmothy leaving the school. | Source: YouTube/ True Crime Daily
Amy left notes that stated Timmothy was safe but would never be found, however, three days after police found Amy dead in a hotel room where she committed suicide and Timmothy nowhere in sight.
"He's out there somewhere, and I know he's OK. I just want him to come home to his family," Jim said at the time, something the whole family still believes.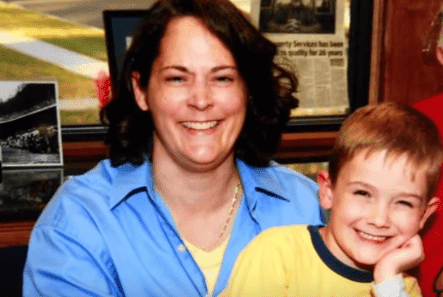 Amy and Timmothy Pitzen. | Source: YouTube/ CBSN
The executive director at the National Center for Missing and Exploited Children told ABC News that they handled almost 60,000 missing children's cases in the past five years.
Of those, almost 3,000 children made it back to their homes after being missing for six months or more.
One of those children is 9-year-old Joshua Graham that went missing in Texas at the end of 2017. On Sunday morning, police found the young boy alive and well in Sanford and went to Child Protective Services until he could be reunited with his mother.
Please fill in your e-mail so we can share with you our top stories!