Prince Charles Joins Sons Harry and William in a Rare Joint Appearance Wearing Stylish Suits
In a rare public appearance, Prince Charles stepped out with his sons, and his look was nothing but stylish. When three princes get dressed up and show up at the same event, then you know it's for a good cause.
On Wednesday, British royal, Prince Charles in the company of his sons, Prince William and Prince Harry attended the world premiere of "Our Planet" at the National History Museum, Kensington. "Our Planet" is a "Netflix" series in eight parts produced together with the "World Wildlife Fund" and "Silverback Films."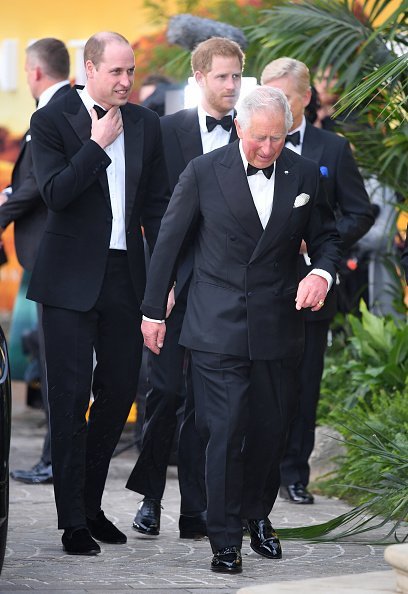 It took four years to make, and it involved six hundred crew members, filming in fifty countries in every continent. The princes appeared stylish in black tuxedos, white undershirts, and black bowties. The trio has not been seen together without their wives since they attended the "World War 1 Battle of Vimy Ridge" ceremony in 2017.
Looking happy with the company he was in, the Prince of Wales speaking at the event praised the series narrator, Sir David Attenborough, for his work in shedding light about the complex and combined beauty of the earth.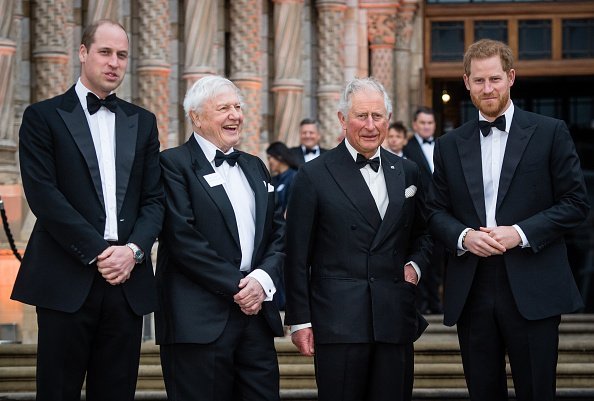 The crowned prince added that although he was not sure his sons listened to him when he told them about sustaining nature when they were young, he is proud of their dedication to keeping the natural state of the world.
The Royals are not strangers to the fight for a sustainable environment. Prince Charles' involvement in climate change campaigns date back to 1968, and he has not let up, launching several organizations aimed at educating the public on how to maintain the planet.
The Duke of Cambridge on his part, collaborated with the world's seven most influential conservations to form "United for Wildlife," whose primary focus is the fight against poaching. Tweeting about the event, Kensington Palace wrote that the effort of the princes is a "Multi-generational one aimed at highlighting the threat of climate change and to ensure we maintain our natural environment."
The Duke of Sussex, equally took to his Instagram account to reiterate his commitment to keeping safe the communities and wildlife that live in some of the most vulnerable parts of the world.
The 34-year-old is also lending his voice to speak against the addiction to video games, particularly "Fortnite." During his visit at the YMCA in Ealing, West London, the Duke said that it was a form of mental illness, as it was created to hook in the players and should be banned.
The royal then called on parents to reduce the time their children spend on electronic gadgets, and in turn, encourage them to interact more with the people in their environment. "Our Planet" starts showing on "Netflix" on April 5.