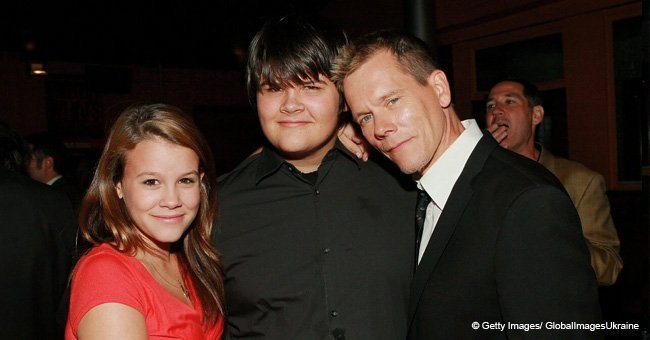 Getty Images
Remember Kevin Bacon and Kyra Sedgwick's Son Travis? He Is Unrecognizable
Kevin Bacon's son, Travis, joined the "Footloose" actor and his wife, Kyra Sedwick, at the special screening of the film "Story of a Girl" in New York City, and fans had trouble recognizing him. He is not the young boy they remember anymore.
Back in July 2017, the Bacon family attended the premiere of the previously mentioned movie, which Kevin stars and Kyra directed. Sosie Bacon, the couple's daughter, has a small part in the film, but she wasn't present at the event.
Travis and Sosie are artists, as well.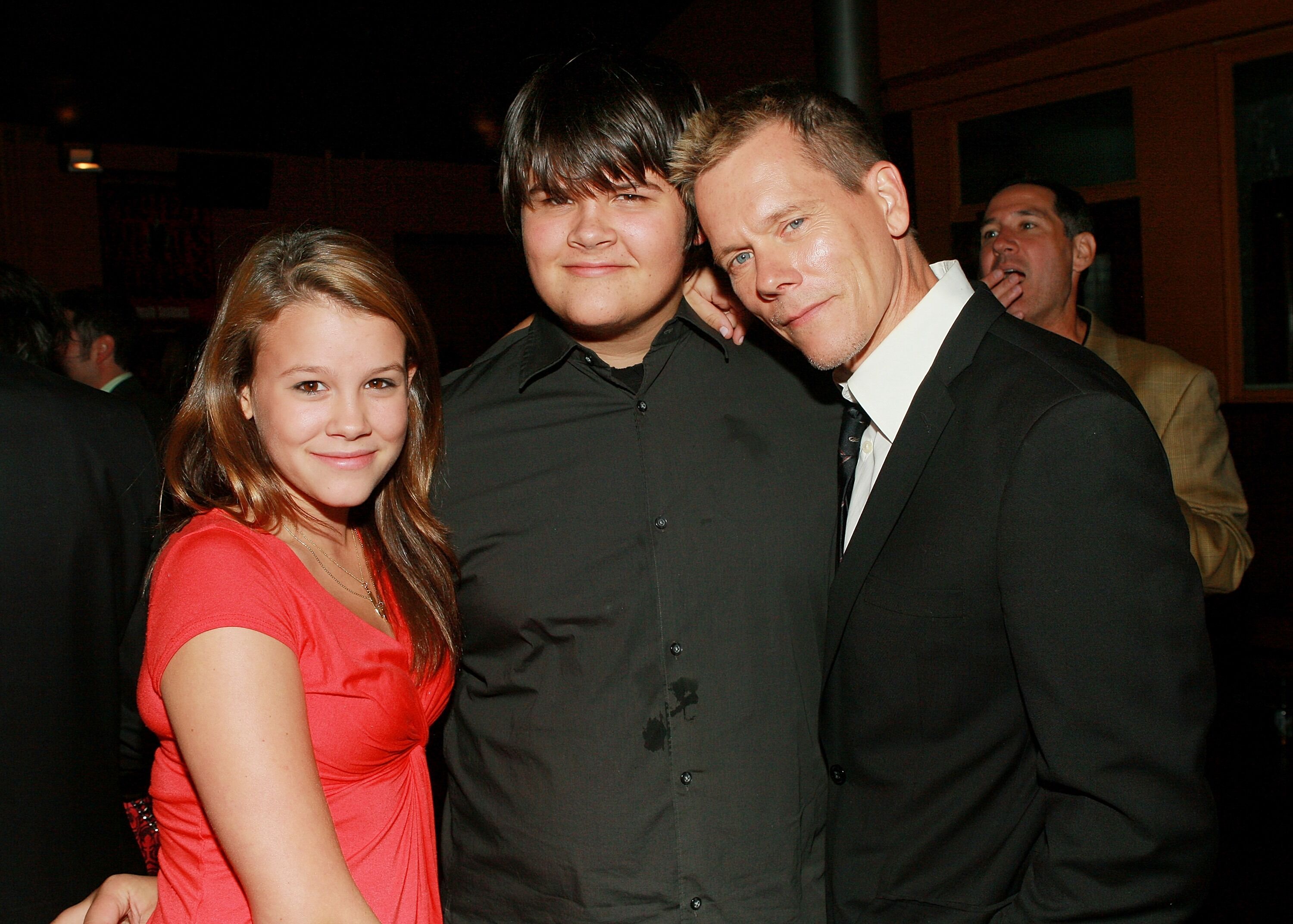 Kevin Bacon and children Sosie and Travis on August 28, 2007 in New York City | Photo: Getty Images
TRAVIS BACON IS NO LONGER A KID
It was Travis who attracted all the attention, though. No longer a child in his father's arms, Travis posed for the photos wearing a monochromatic black outfit that perfectly coordinated with his parents' matching ensembles.
Kevin and Kyra tied the knot in 1988. They welcomed their eldest child, Travis Bacon, in 1989. Their daughter, Sosie, was born in 1992.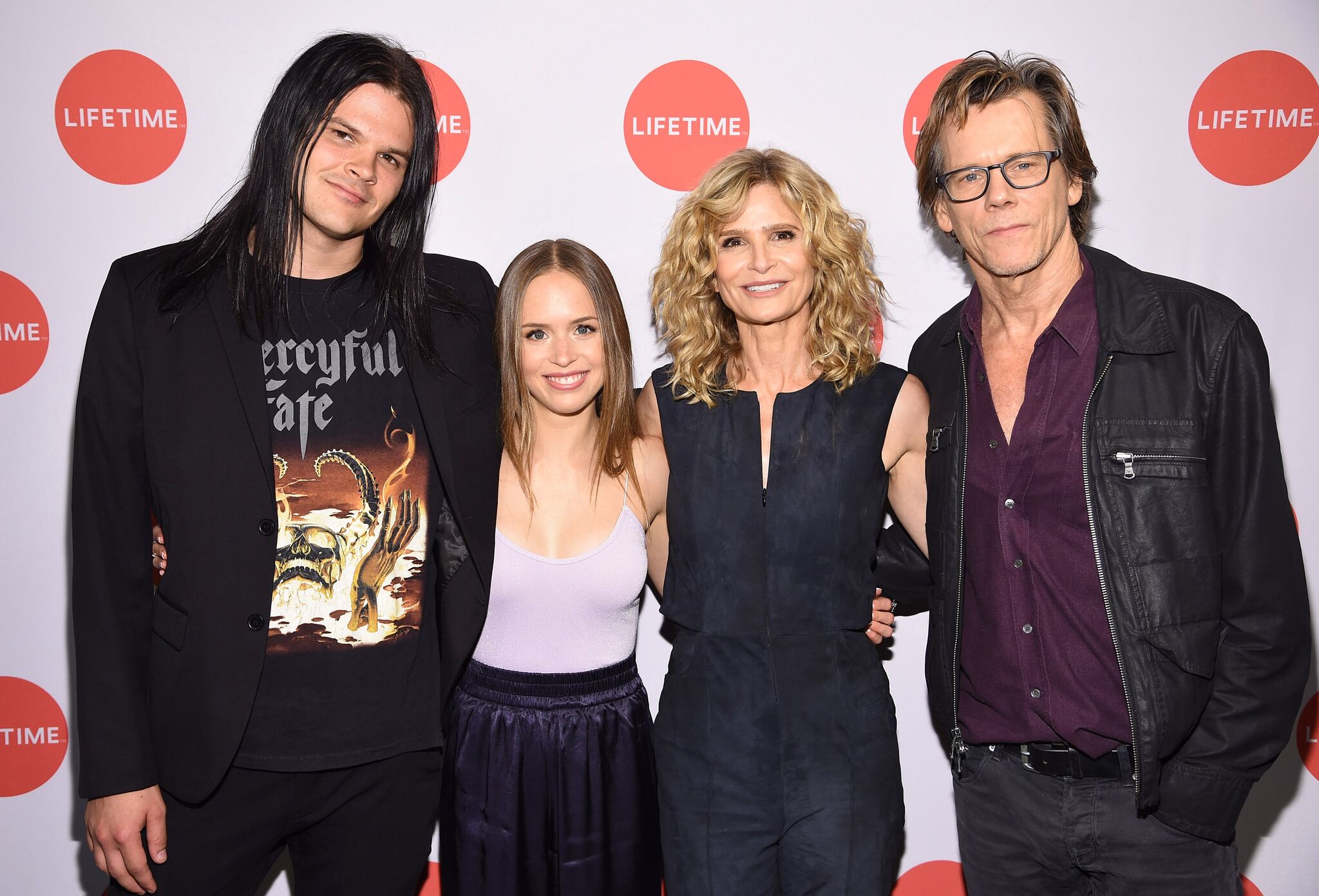 Travis Bacon, Ryann Shane, Kyra Sedgwick and Kevin Bacon in New York City on July 17, 2016 | Photo: Getty Images
In an interview with Closer Weekly, Kevin admitted that his children were the proudest accomplishment of his life. He added:
"Being a parent [means] bringing them up and trying to teach them and have them learn by example to be good, decent, compassionate, hardworking people."
TRAVIS AND SOSIE ARE ARTISTS, AS WELL
Both Kyra and Kevin tried their best to shield Travis and Sosie from Hollywood and the entertainment industry. It didn't prevent them from becoming artists, though. In Travis' case, he did some acting when he was younger but ultimately decided to pursue a career as a musician.
According to The Blast, Travis got a degree in sound engineering and also has his own sound recording studio. Typically, he focuses his efforts on metal, punk, and rock music.
The source described his compositions as a "unique blend of technology and music." "Story of a Girl" was definitely a family project as Travis composed part of the soundtrack of the film.
Sosie, on the other hand, is an actress. Fortunately, Kevin's relationship with his daughter evolved after she started working in the business as they found a "new line of communication."
One of her most notable roles so far is that of Mimi Webb Miller in the popular Netflix series "Narcos: Mexico." Mimi is a debutante from a prominent Texas family and niece of a former US senator who dated the notorious drug lord Pablo Acosta.
Kevin Bacon is also very active in the entertainment industry. Apart from portraying Jackie Rohr in "City on a Hill," he is expected to appear in "You Should Have Left" and "North Star."
Please fill in your e-mail so we can share with you our top stories!