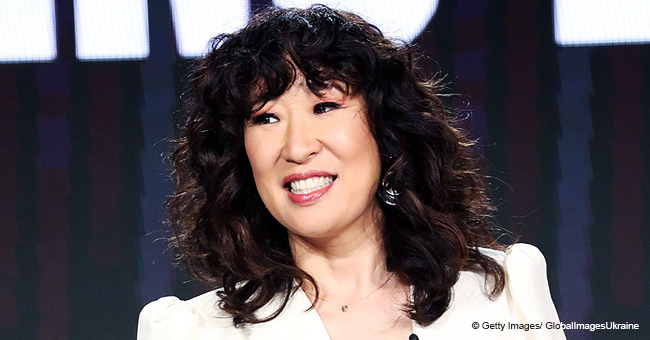 Sandra Oh Finally Talks about Her Possible Return To 'Grey's Anatomy'
Sandra Oh's character in Grey's Anatomy, Cristina Yang is arguably the series' fan favorite. It was thus shocking when she left the series for other endeavors. She spoke recently and responded to questions about returning to the screen of the medical series.
Canadian actress, Sandra Oh is very much loved, and one of the reasons for this is her character in 'Grey's Anatomy.' Sandra played the role of Cristina Yang in the famous series, a passionate medical doctor, who always stood up for her values and needs no matter the consequences.
Her role in the series was enough for her to claim the Golden Globe Awards for the 'Best Supporting Actress" in a Drama Series. Her character seemed never ending until she called it quits with the series in 2014, moving on to explore other opportunities. By that time of her departure, Sandra had spent ten seasons on the show.
The decision she made to leave the series took many by surprise, but the actress took time to answer questions about her departure from and a possible return to the series.
She revealed that she had no regrets being on the cast of Grey's Anatomy, except maybe for the long sleepless nights.
When it came to the question fans wanted an answer to, the star actress said she wasn't going to return to the screens as a surgeon, though she appreciated the love fans have for her and also the way the series went about keeping her character alive.
Her reply may have disappointed many of her fans who want her back, but Sandra's reason for not wanting to return to the series is due to her commitments to another set — "Killing Eve."
She has a role in the series, "Killing Eve," whose second season premieres Sunday. Sandra is no stranger to success and duly won the Golden Globe's "Best Actress in a Television Drama" for the role she played in "Killing Eve" becoming the first actress of Asian Origin to win multiple Golden Globes.
Fans can at least catch her on the new series, though they want her back in Grey's Anatomy.
Talking about Grey's Anatomy, the award-winning series is top-rated around the world, but there are still some unknown facts about it.
For example, many may not know that Katherine Heigl who plays the role of Izzie Stephens criticized her role in the series, even withdrawing her name from the Emmy Awards Nomination as she felt her character was not enough for her to get nominated. Check out unknown Grey's Anatomy Facts here.
Please fill in your e-mail so we can share with you our top stories!