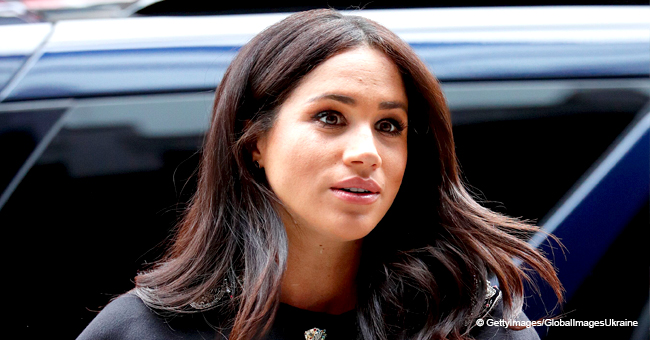 Meghan Markle's Estranged Father Will Never Meet His Grandchild, Royal Expert Claims
Thomas Markle may never see his grandchild from Meghan, says, royal expert. The father wishes to make amends and meet his grandchild at least once.
Royal writer, Duncan Larcombe, recently said that he believes Thomas Markle, father of Meghan Markle, will never meet his grandchild because of the relationship he and Meghan have.
"I can't think for a moment that Thomas Markle will ever be able to meet his grandson or granddaughter," he said.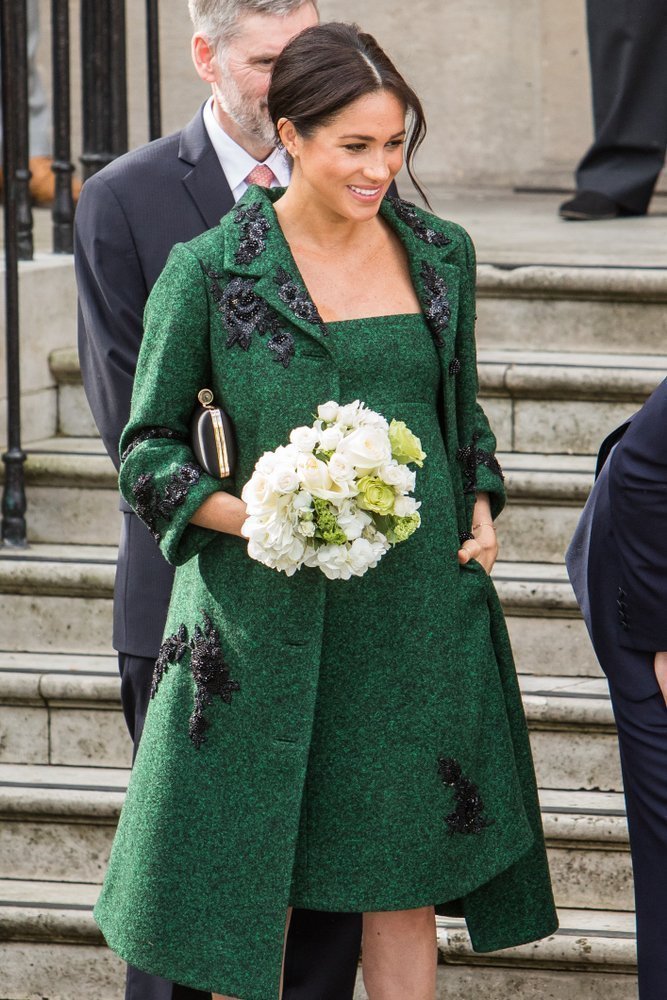 Meghan Markle and Prince Harry receive flowers after leaving Canada House on the March 11, 2019 in London, UK | Source: Shutterstock
Thomas wishes to make amends with the Duchess of Sussex and get a chance to hold his grandchild at the christening. His close friend revealed:
"He celebrates his 75th birthday in August and he can't think of a gift he would rather have than to be able to cradle that baby."
"He had such a strong relationship when Meghan was growing up and he wants that back without these endless back-and-forth squabbles. He believes life's too short and would dearly love to hold her child and meet her husband."
"He hopes she can find it in her heart to forgive him for everything she feels he has done wrong," added his friend.
In a TLC special, "Meghan & Harry: A Royal Baby Story," Meghan's half-sister, Samantha Markle, shared her insights on the royal drama that has been surrounding Meghan. The trailer previewed Samantha saying,
"You can't hurt people like this and then turn around and flip the script and play victim."
The special makes an airing on Tuesday, April 9, and will include the royal baby shower, Meghan's maternity outfit choices, and many more. In a statement released by Howard Lee, president and general manager of TLC, he said:
"As the home of all things wedding, all things royal and all things family for viewers in the U.S., it makes perfect sense for TLC to follow this next generation of royals as they journey into the joys of parenthood. We're excited to bring this special to our passionate fans."
Meghan and Harry are expected to move into the Windsor mini-mansion, which is still under construction. A Kensington Palace spokesman revealed:
"They wanted to start their new life as parents in their own family home. There's nothing they can do but wait."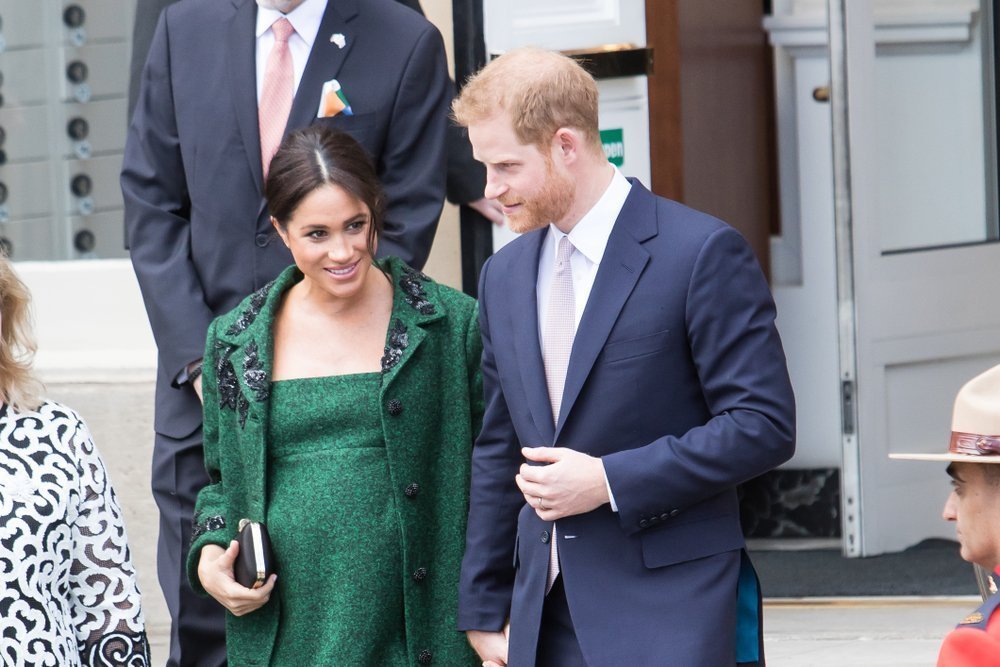 Meghan Markle and Prince Harry receive flowers after leaving Canada House on the March 11, 2019 in London, UK | Source: Shutterstock
In celebration of her baby's arrival, Markle threw a baby shower in New York with her close friends, which cost nearly $500,000. The event had around 20 guests, including Serena Williams and Amal Clooney, in one of the world's most expensive suites at the Mark hotel, Manhattan.
Please fill in your e-mail so we can share with you our top stories!