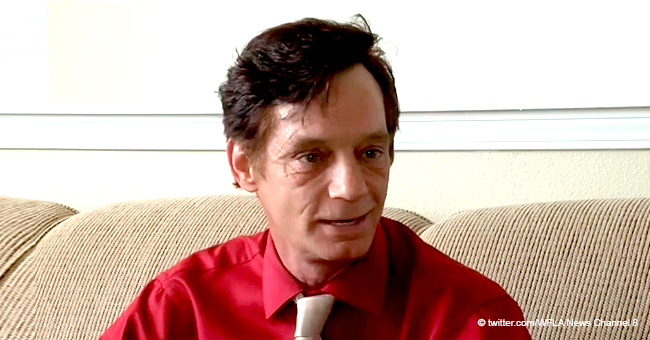 Remember the Video of a Homeless Man Playing the Piano? Here's What's Happened to Him Since
Donald Gould was a 51-year-old homeless living in Sarasota, Florida, where he spent his days watching his life go by and wandering the streets, surviving as best he could.
One day, the music changed his life; there was a piano outside a restaurant in the streets of Sarasota, Donald passed by and observed the piano which was there for anyone who wanted to play it, he went to sit down in front of the piano and timidly began to play a beautiful melody.
To the surprise of many the homeless man played the piano perfectly, he masterfully delighted the pedestrians who passed through the sidewalk and gave them a great show. While Donald played the piano, he moved the deepest fibers of those who were there listening.
A woman recorded him with her cell phone. The video shows the magical moment when the homeless man started playing the piano leaving everyone around speechless. Luckily, Donald's video quickly went viral.
A music station contacted him to help him and tell his story, which was very sad; Donald was a former mariner who lost his wife, and in his sadness, he fell into drugs which caused him to lose custody of his 10-year-old son whom he had very much missed.
The man lost everything and was left in the street, the life he had disappeared, without a wife and children, he wandered the streets and survived with crumbs of food.
His story moved everyone, and the television helped him, he bought clothes and improved his appearance, a campaign was made to help the musical prodigy to recover his life a little.
This man had the opportunity to start over again thanks to the music, he got a job in a pianist bar and little by little he has been recovering. In June 2017, Donald released his first album, "Walk on Water". He is a constant reminder that everyone deserves a second chance in this life.
The story of the homeless pianist captivated many and stole the hearts of thousands, who could observe in Donald the power of art. Music is universal and does not distinguish between social classes or appearances, that's why it's a great way to heal the soul.
In Macclesfield, Cheshire, two teenagers gave a homeless man another chance to live. The two fifteen-year-old were walking home from one friend's funeral when they saw a man who was about to jump from a bridge, so they rushed to stop him.
Another inspiring story is one of a formerly homeless teenager who has received 17 acceptance letters from colleges and will be the first person in his family to attend higher education.
Dylan was inspired by his mother's determination to make a better life for her family and threw himself into his studies at Henry Snyder High School. The teen became senior class president and was inducted into the Honor Society.
Please fill in your e-mail so we can share with you our top stories!